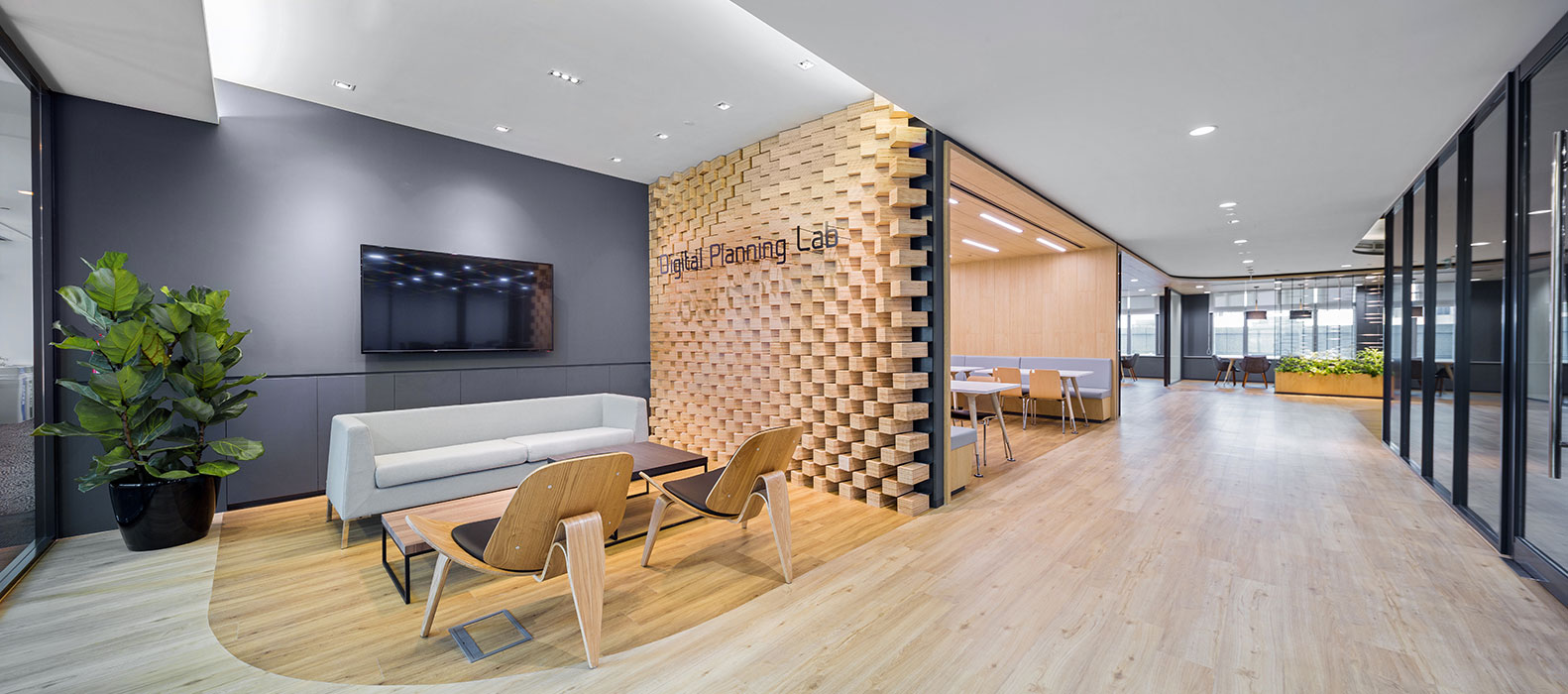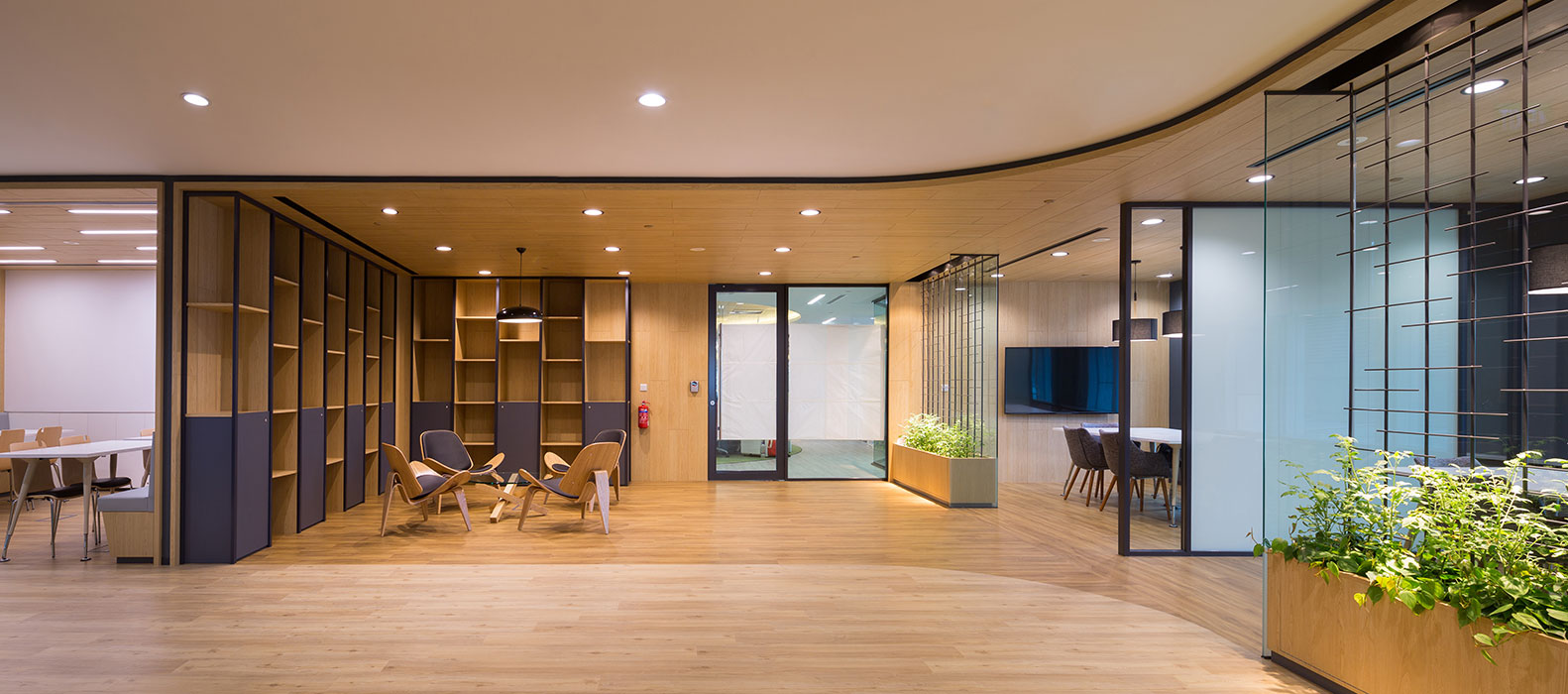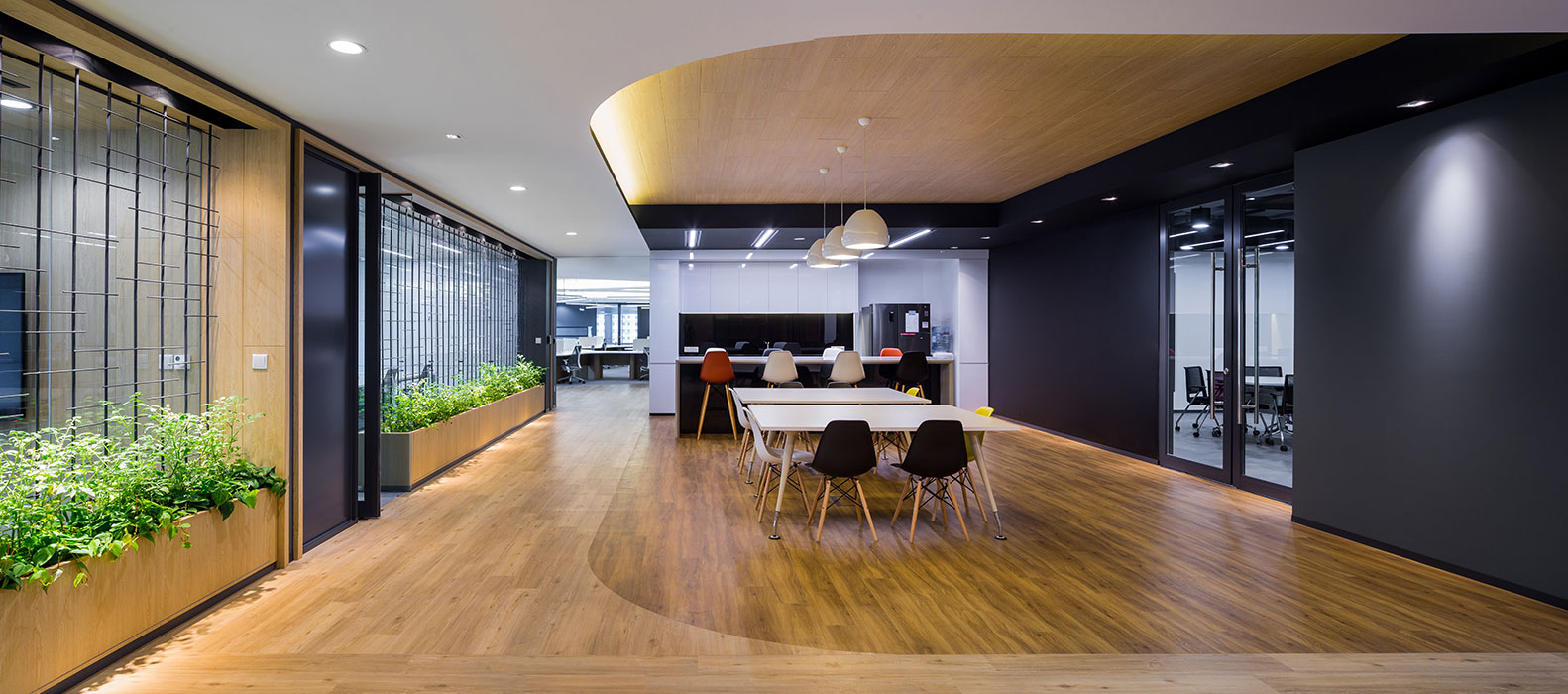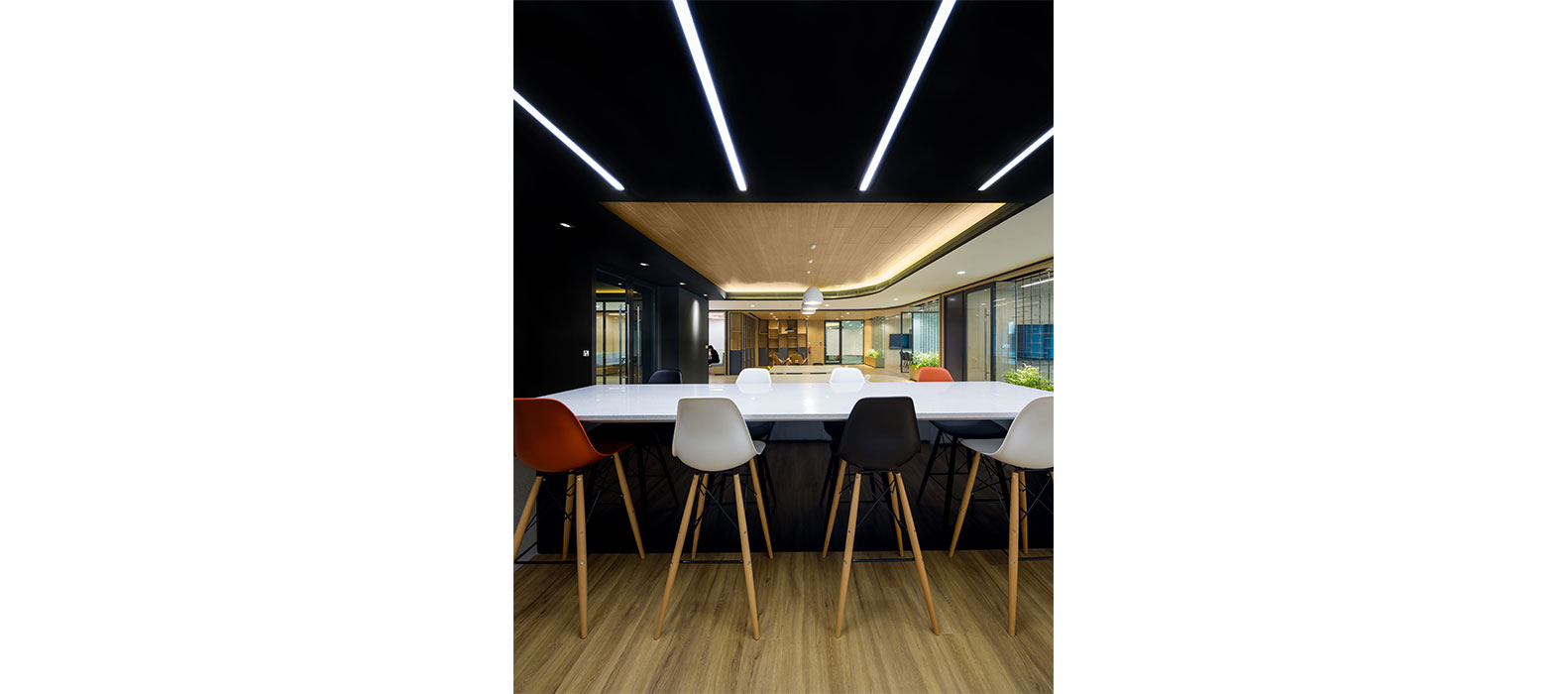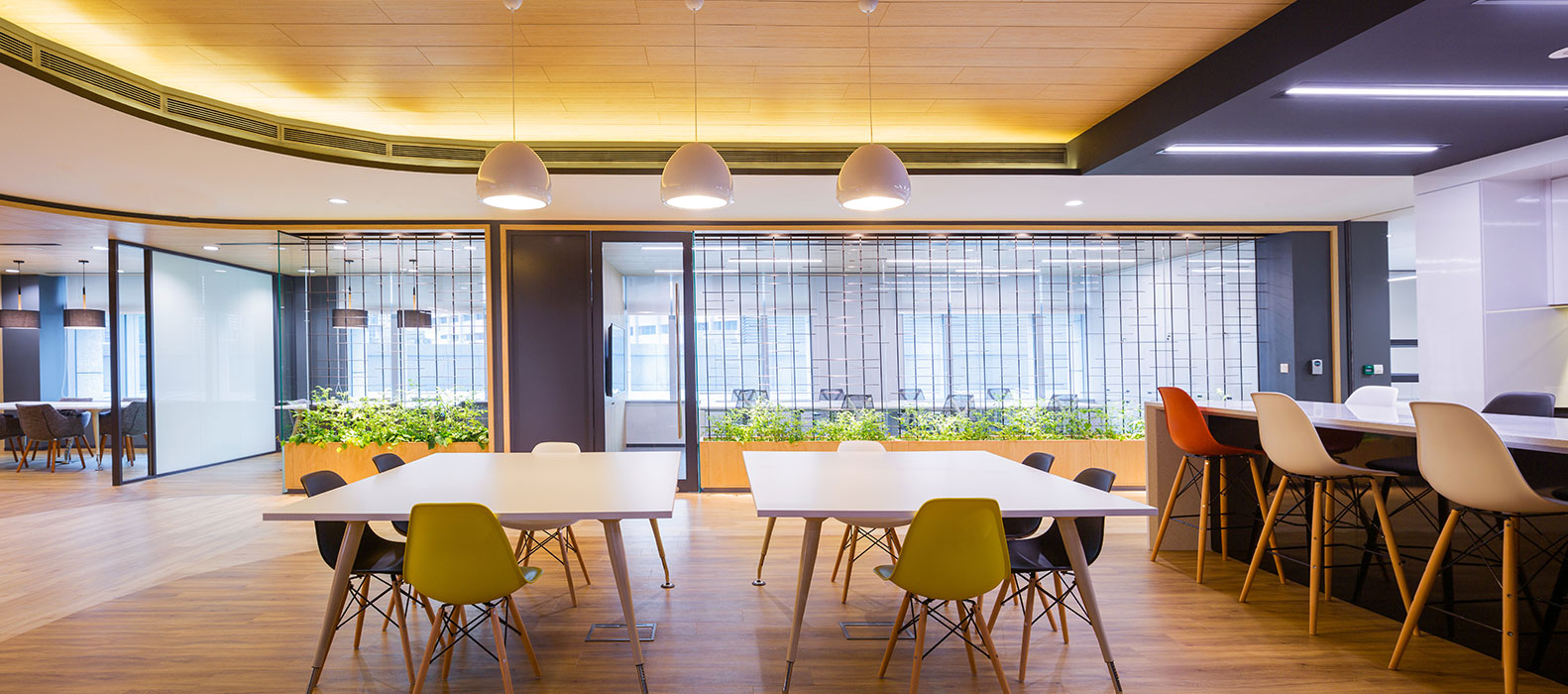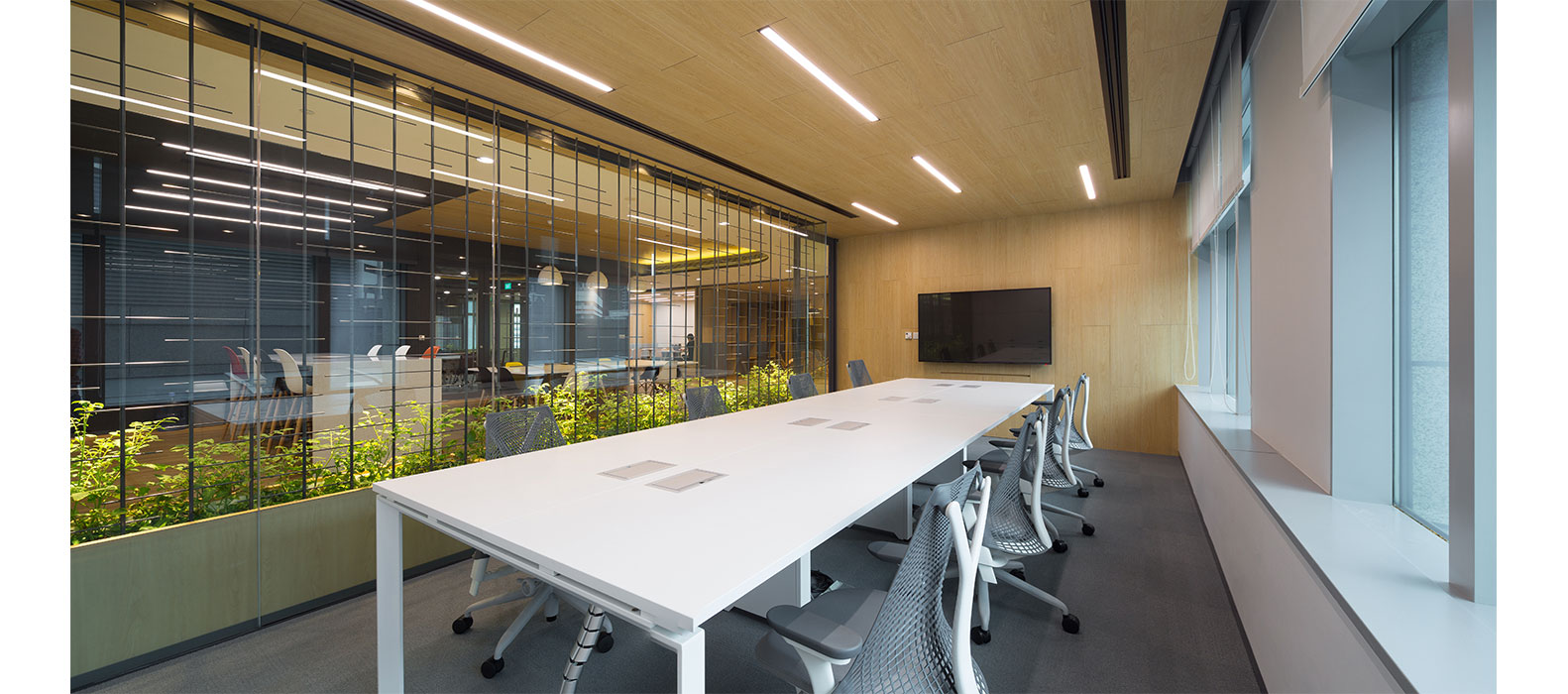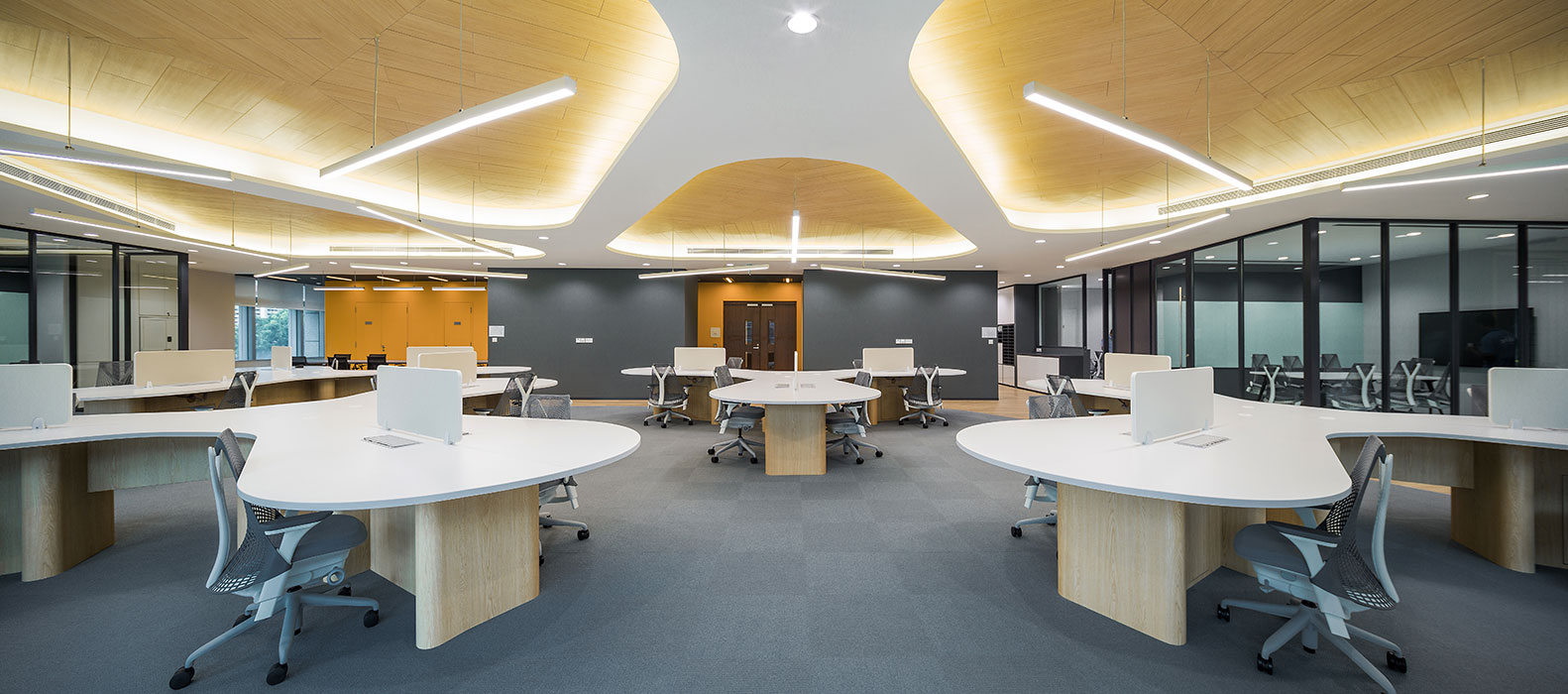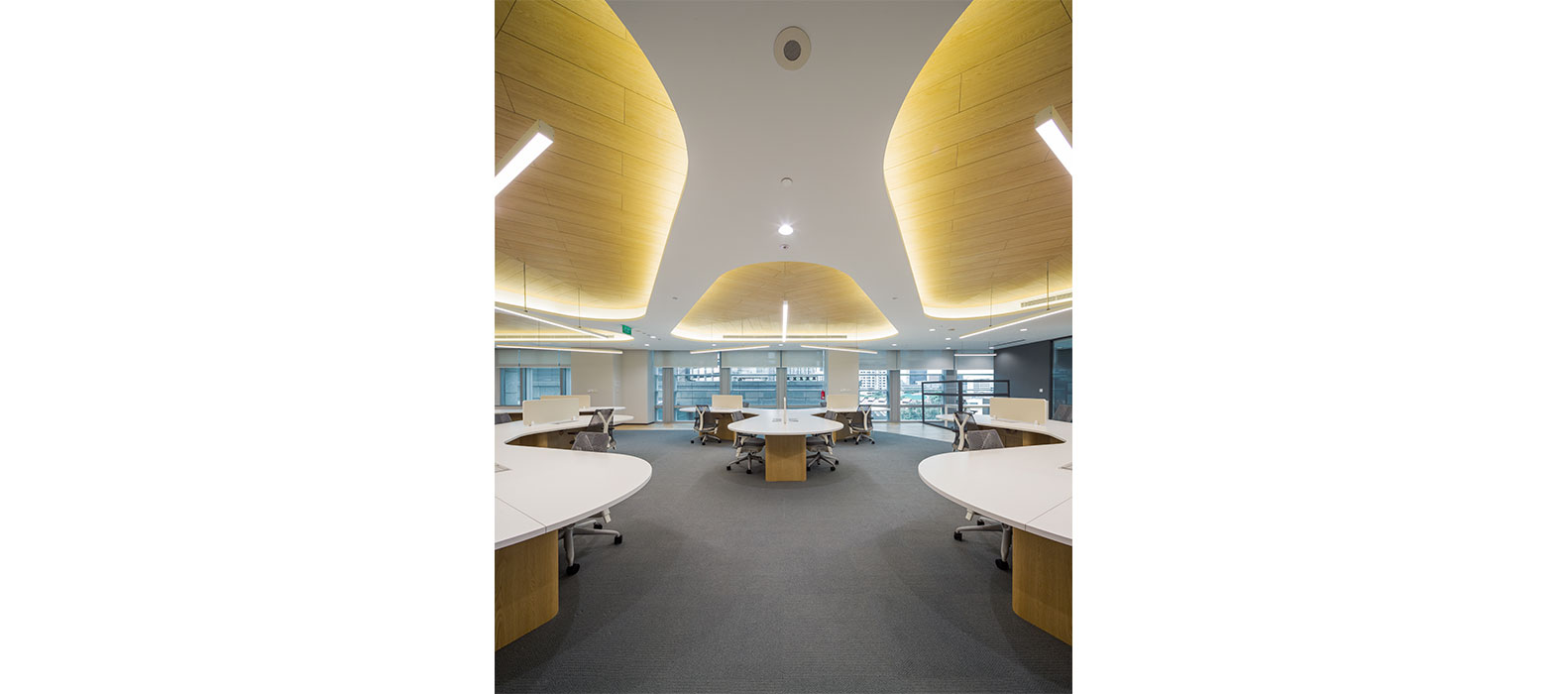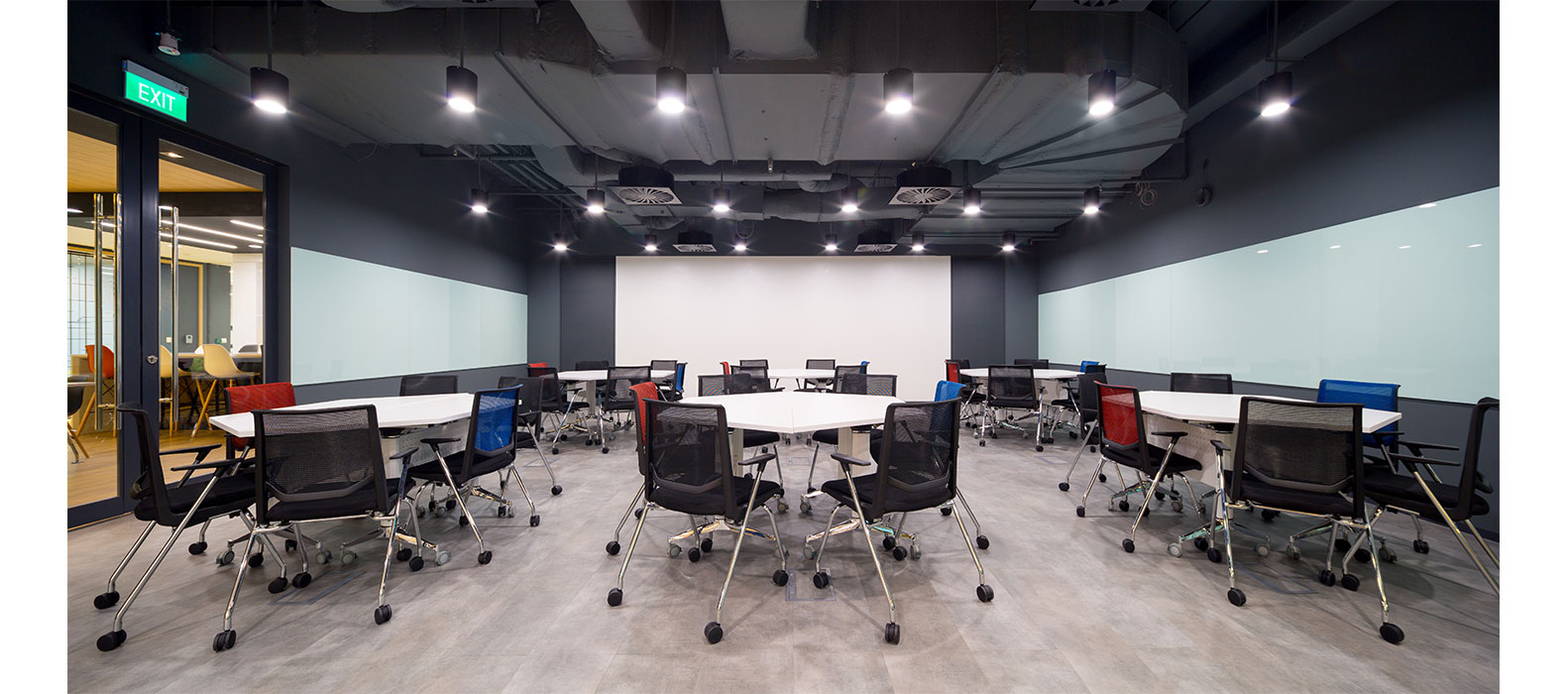 URA Digital Planning Lab
This project for the newly established Digital Planning Lab Department in URA takes on the challenge of creating a "high-tech interactive green office" ambiance for staff and visitors alike. It involves the selective use and combination of materials, plants and lighting in creating an office environment that reflects the high-tech culture of the department, yet softening its edges with warm tones and greenery in creating an ideal, balanced working environment. From a dynamic parametric wall display inviting visitors from its entrance, then passing through a series of collaborative spaces and finally leading into an Open Office, the office is organised in a series of layers, each responding to its respective needs and functions.
The 750 sqm floor plate that sits on the 6th storey of URA Centre revolves around a primary corridor spine connecting open collaborative spaces, encouraging active informal activity and group dynamics. The collaborative spaces are designed as a series of semi-enclosed pods, screened by perforated aluminium screens and tomato planting boxes, each of which equipped with high-tech gadgetry touch-screen and projection displays aids.
The challenge of bringing soil-based farming into the office involved the conceptualization of planter boxes specialy designed to incorporate the plant cycle, its required maintenance and cleaning as well as growth lights to ensure successful plant growth, amongst other considerations. Such a system interspersed and integrated into the office spaces creates a unique office culture where employees are encouraged to take part in the care and cultivation of 'office crops'. Other renovations inside the office sought to improve the energy efficiency and comfort of the employees, including new lighting and an enhanced climate control system.
The project also involved an original design of an office collaborative workstation. The geometry of the workstation, arranged in clusters of 6, allows for its users to slide between their individual private working spaces into a central collaborative area and vice versa, further enhancing the working dynamics and culture of the office.
Collaborators:
Davis Langdon KPK (Singapore) Pte Ltd
KTP International Pte Ltd