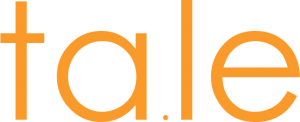 Behind every well-designed space
is a meaningful story that inspired the design

TA.LE ARCHITECTS is a recipient of the Singapore Good Design (SG Mark) Award 2018 and 2019. TA.LE ARCHITECTS is an integrated modern architecture firm in Singapore that specialises in Spatial Design, established with the aim of providing all the following services to all who come to us – architectural, interior as well as furniture design.
We create stunning spaces that uplift the human spirit and inspire all who come across them. Our clients' / Your satisfaction is our priority.

We do bespoke Architectural and Interior Designs customised to every client's unique requirements based on intellectual rigour and sensual intuition – coupled with sensitivity for wider social and contextual issues – to present our clients with their ideal space.

Design Phase
Every project starts with understanding our clients' needs, which we will then use to conceptualise into an office or house design that guarantees both functionality and aesthetic quality. Our value is in turning your Architectural and interior design dreams into tangible physical forms.

Implementation Phase
Moving from blueprint to physical and tangible spaces is a complex process that requires excellent communication and cooperation from the building contractors who will be doing the construction work.
Getting in touch with truly capable and reliable building contractors in Singapore can be hard, so let us help you – TA.LE ARCHITECTS will be the professionals liaising with the contractors on your behalf. With our industrial connections, finding the best building contractors in Singapore, who will definitely be able to help manifest our designs into the home or office space of your dreams, is no hassle. TA.LE ARCHITECTS takes on every new project with an open mind in order to properly cater to each and every client's unique interior design needs, be it house design or office renovation.

We believe that every good design isn't complete without the human touch – whatever the context, people should be able to feel comfortable in the spaces we design and build. That's why, extensive communication and intense engagement with our clients are vital to our design process.

And because every project is unique, they come with their own difficulties and challenges. Here at TA.LE ARCHITECTS, our modern architecture experts are committed to tackling and overcoming all of those challenges so as to present to you, our clients, with your dream house or office. Tel: (65) 6221 6332 / (65) 6226 6332 | Address: 150 Cecil Street #11-03, Singapore 069543