Alexandria Maison Millenia Walk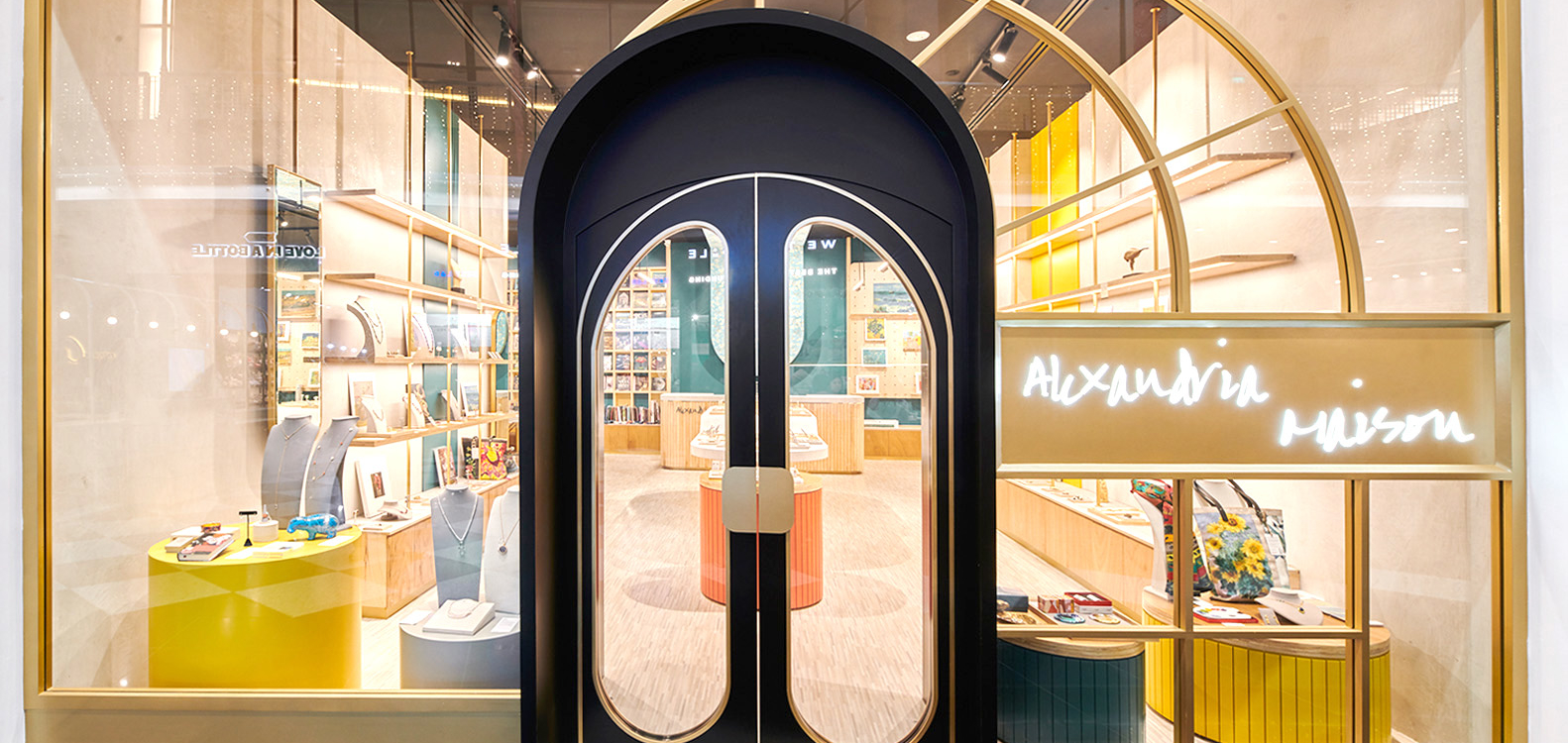 Alexandra Maison @ Millenia Walk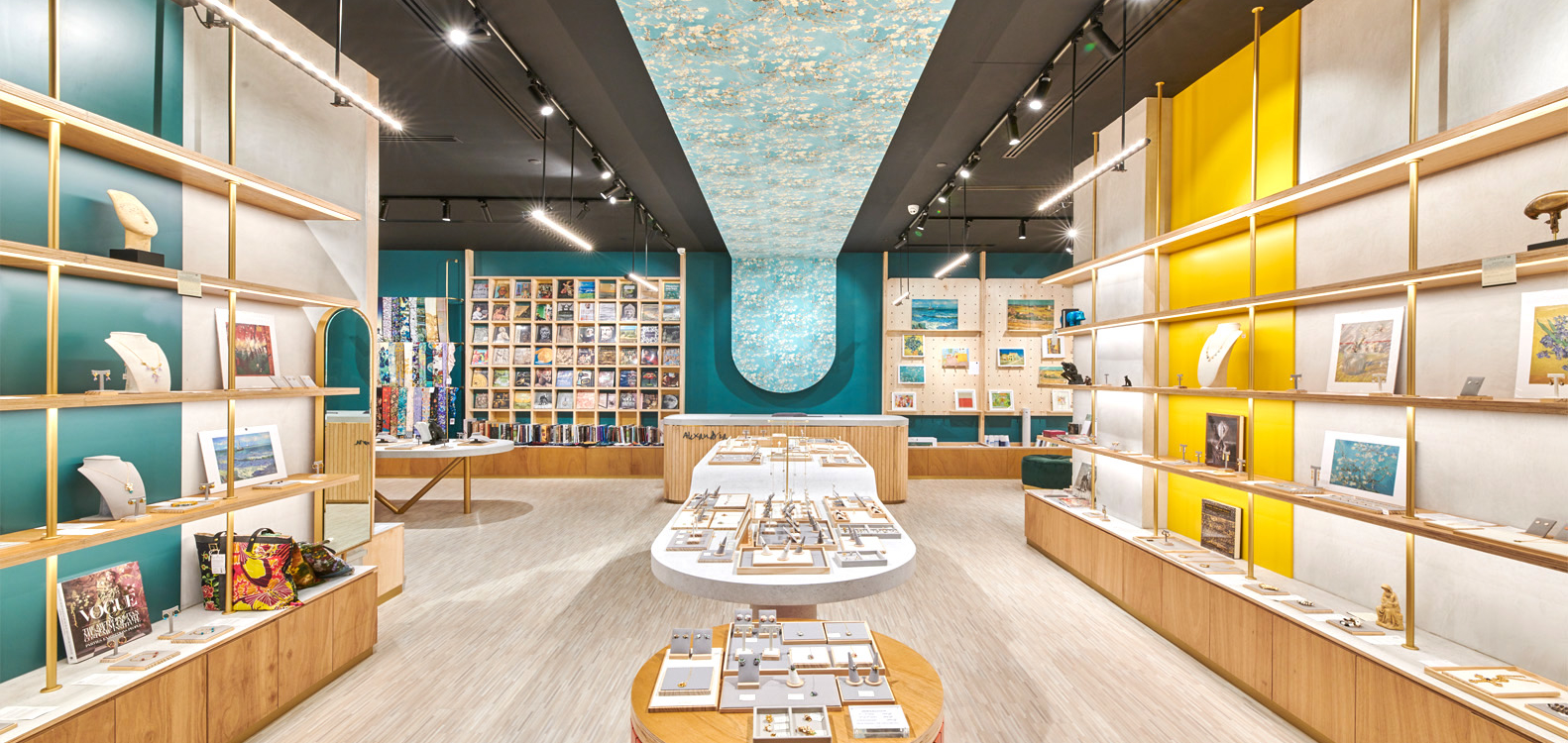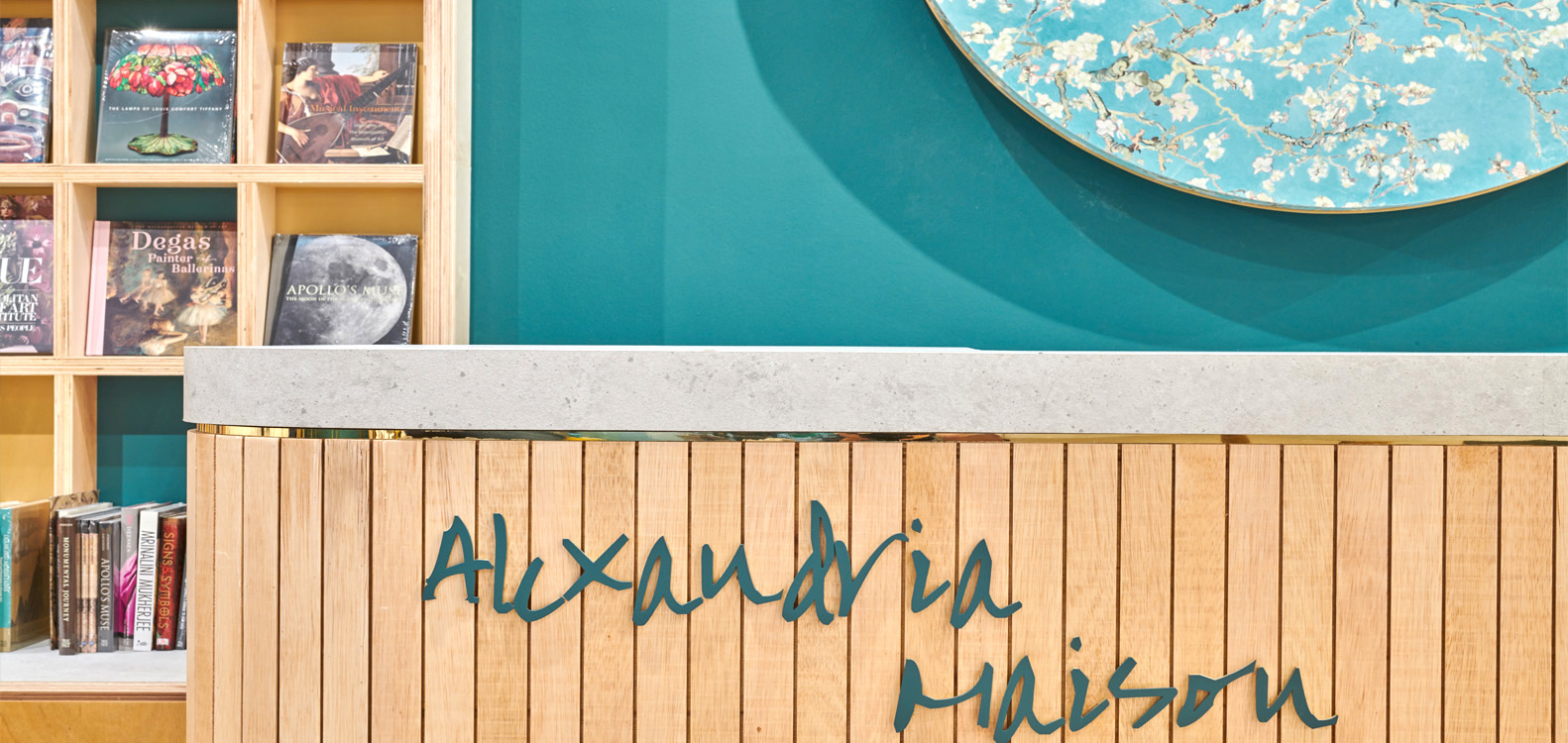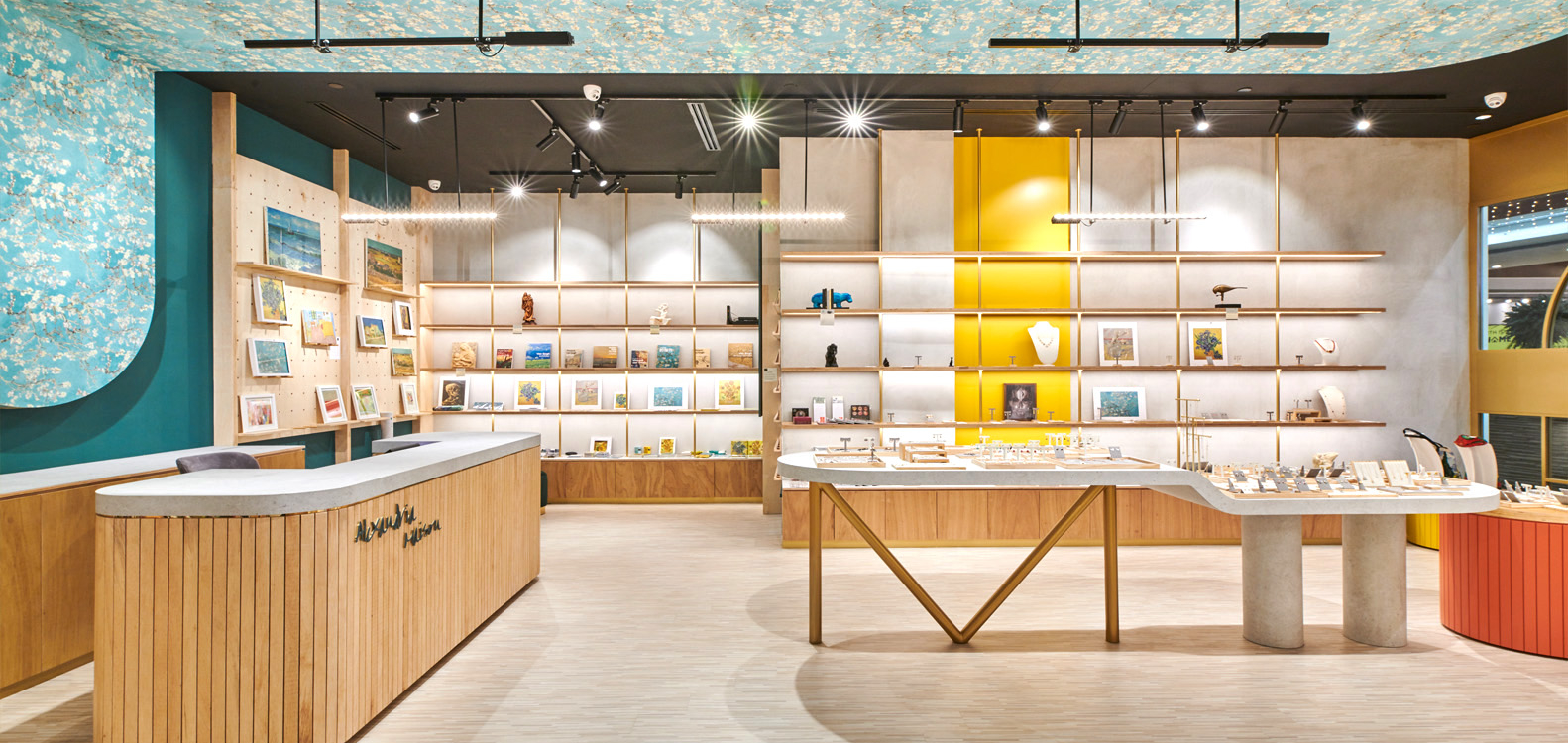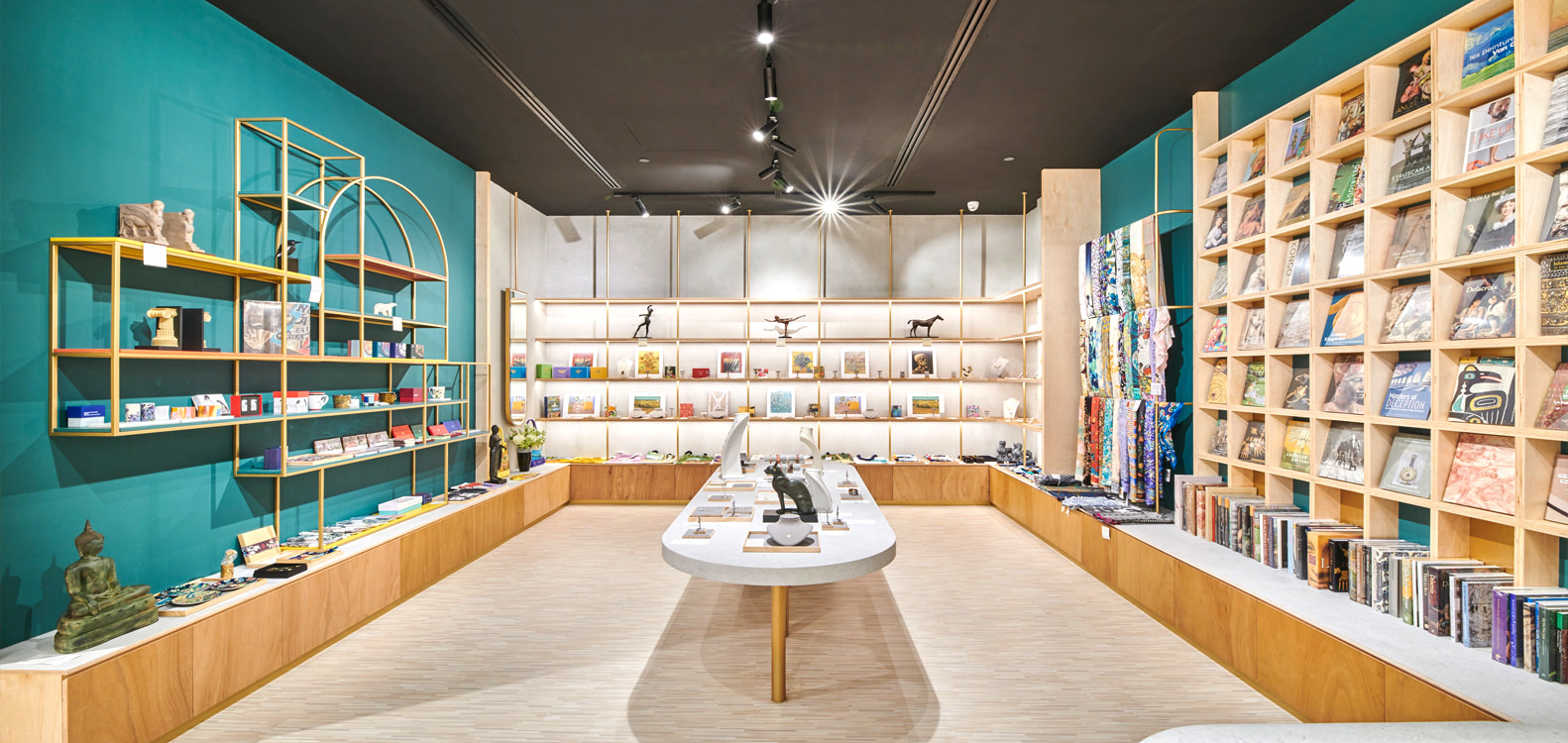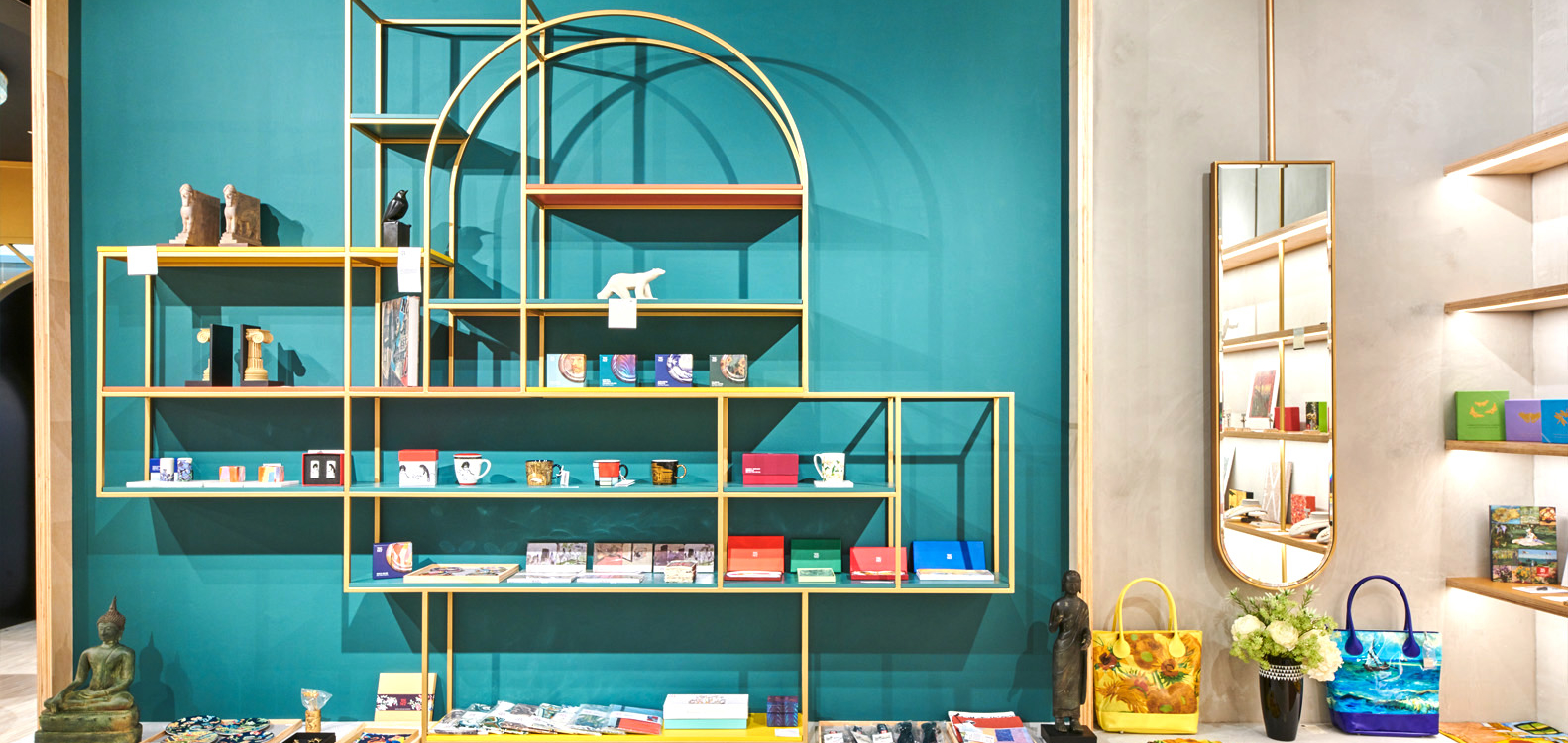 Alexandria Maison Millenia Walk
Alexandria Maison Singapore is a local jewellery store that offers a curated showcase of interesting local and international jewellery creations from around the world. Their flagship store in Millenia Wallk is a new addition to their brand, an expansion to their already established reputation for carrying quality designers' product.
Status:
Completed – 2019
Design Excellence Award 2020 – Bronze Award – Best Retail Design
Shop with a Private Gallery Setting
Alexandria Maison in Millenia Walk is envisioned to be a lifestyle shop for people who appreciate the fine quality of life. It strives to provide genuine designers' products that differentiate themselves from designers inspired products. One important aspect of showcasing this vision is to provide a conducive environment to 'house' these products that enhances the experience of the shopper browsing and admiring the products. The interior design of Alexandria Maison @ Millenia Walk recreates the experience of a private gallery where the products are displayed as 'collections' of the viewers.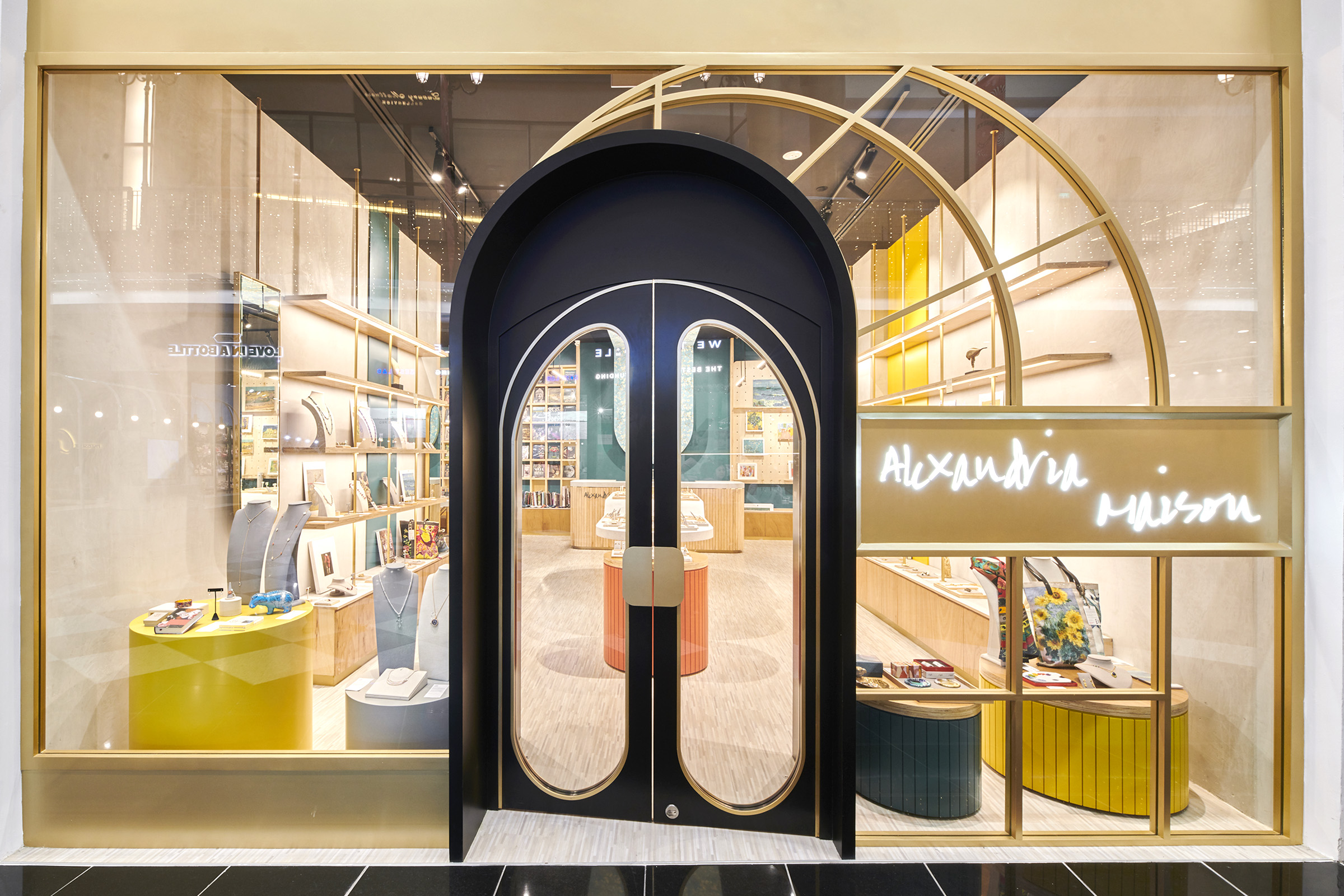 Once entered into the shop, one will encounter an island display counter in the centre leading into the shop. The island display counter is coupled with a ceiling panel with Van Gogh artwork that follows the length of the island display counter, and wraps itself down the wall at the end of the shop where the front desk is located. Together they form the centre-piece of the space, setting the mood of a private gallery and arouse the curiosity of the onlookers to venture deeper into the shop where more displays are revealed.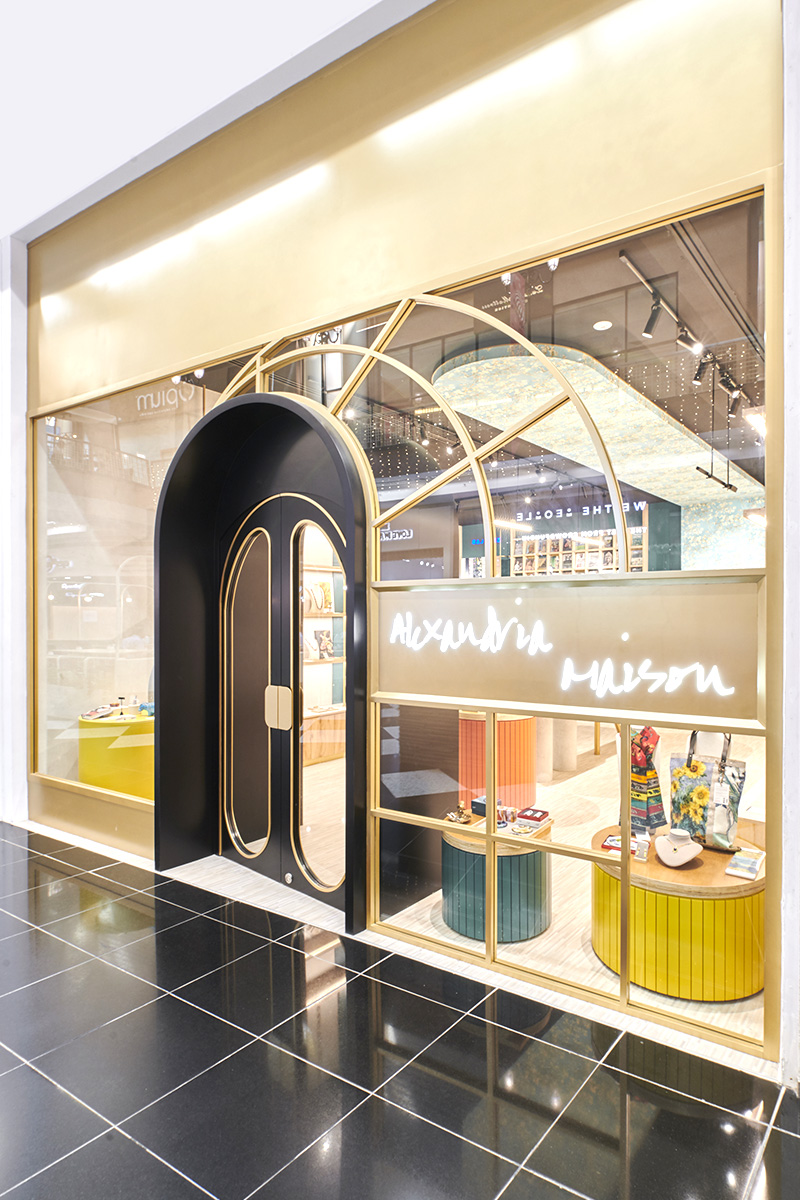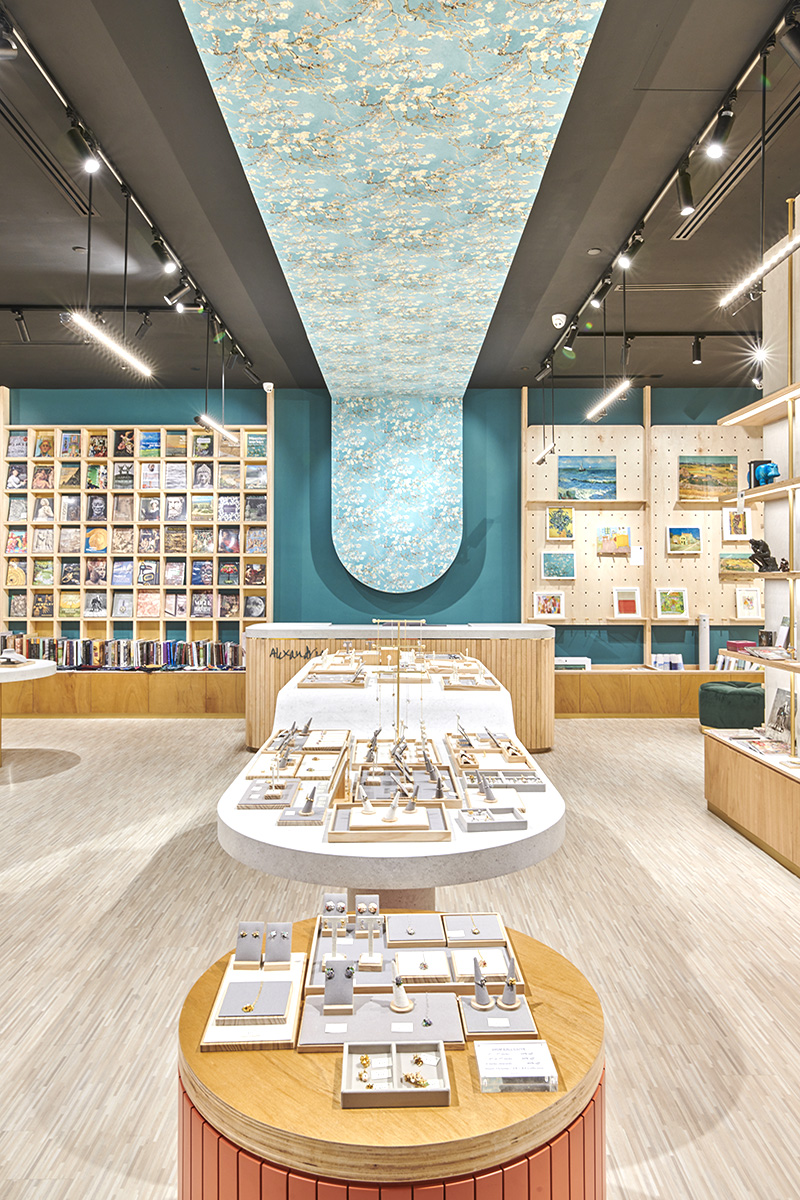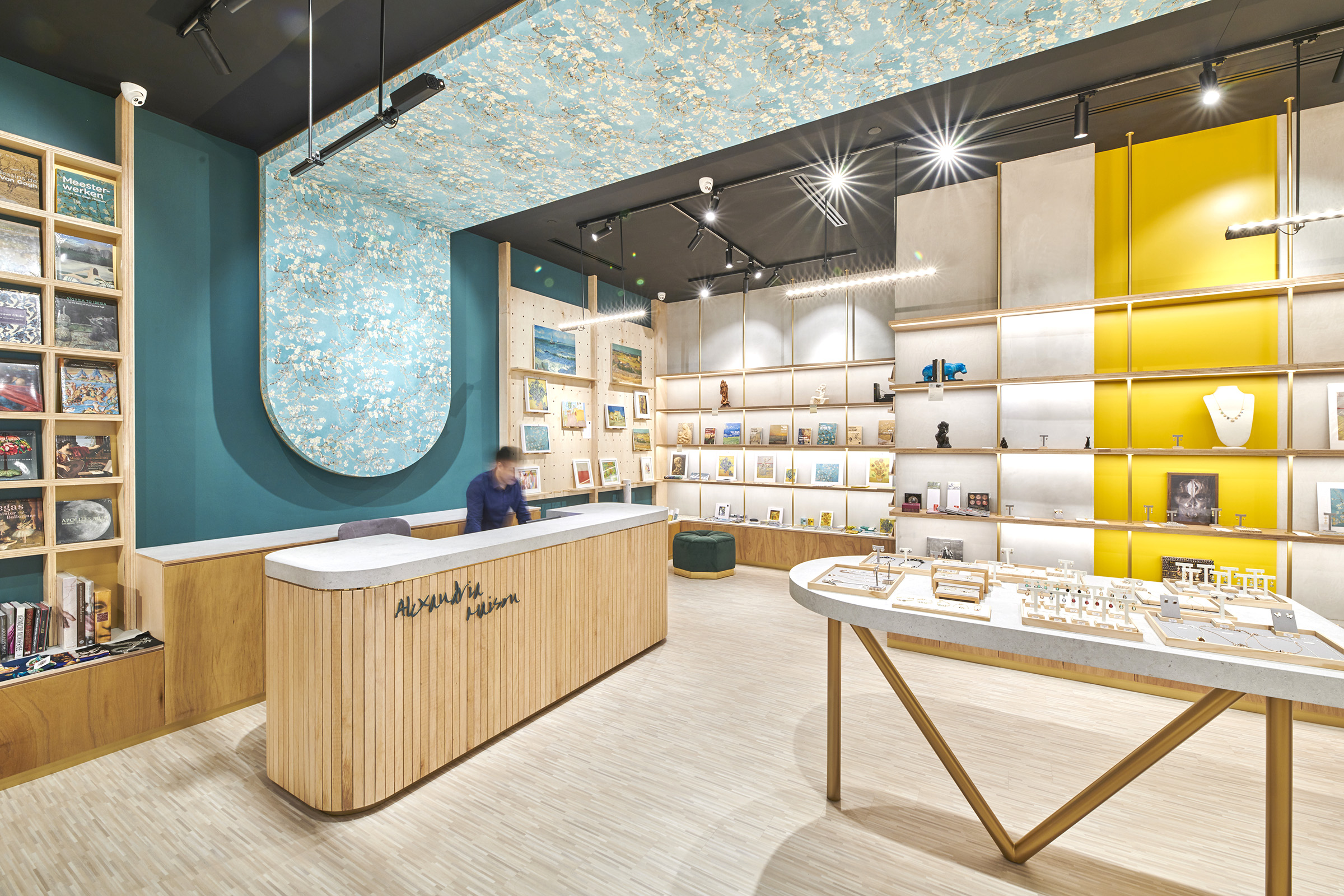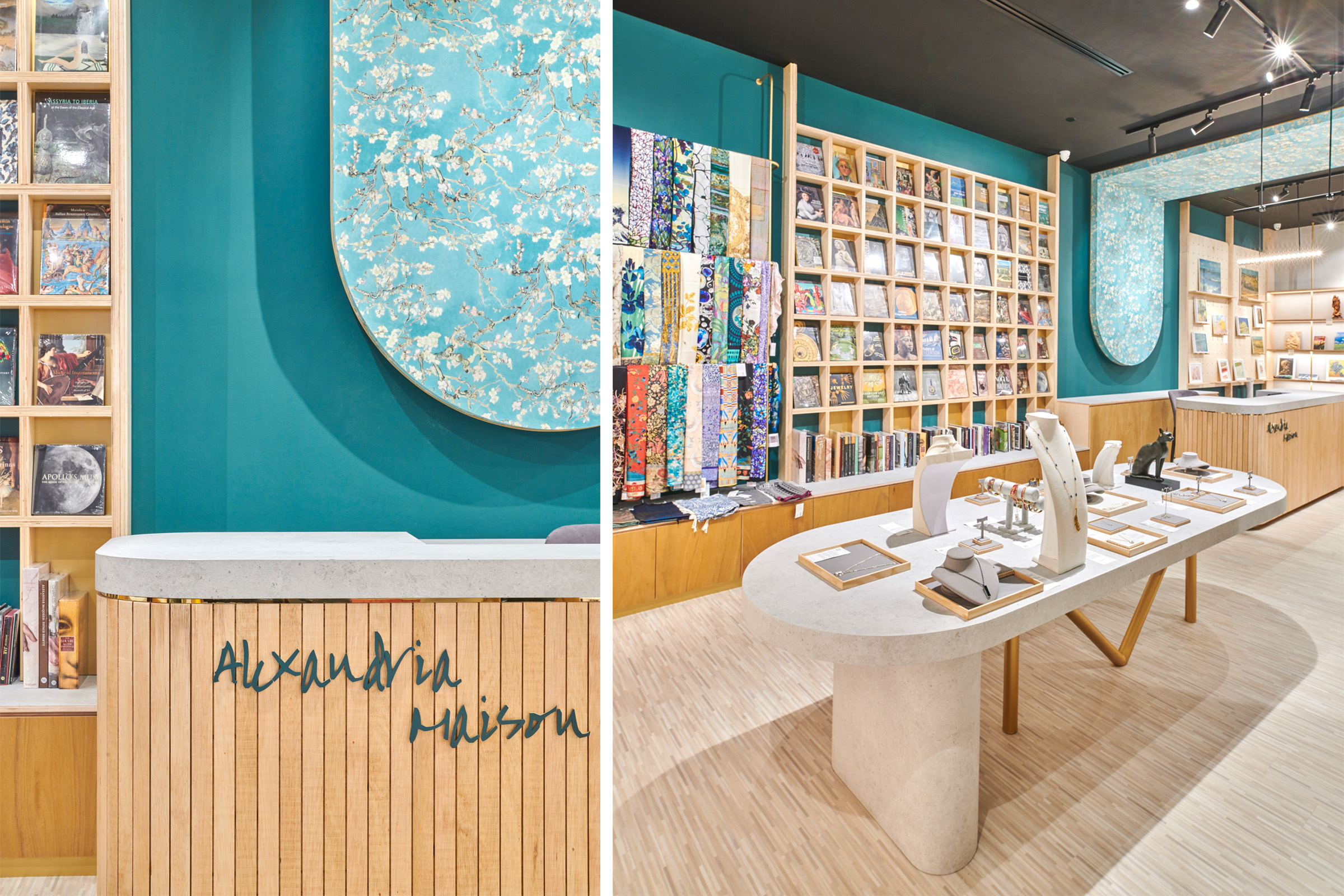 Along the two sides of the centre-piece are concrete-rendered walls with wood shelves held by metal frame in gold. Splashes of turquoise and yellow lining the wall complements the concrete, raw ply wood and metal frame, creating visual accent along the display wall. One side of the display wall showcase the Singapore Designers' collection, while the other side showcase a Museum collection of jewellery and accessories. Walking deeper into the shop along the display in the centre, the shop opens up to a lifestyle section that is hidden from view from the entrance – a pleasant surprise and a reward for the curious wanderer.