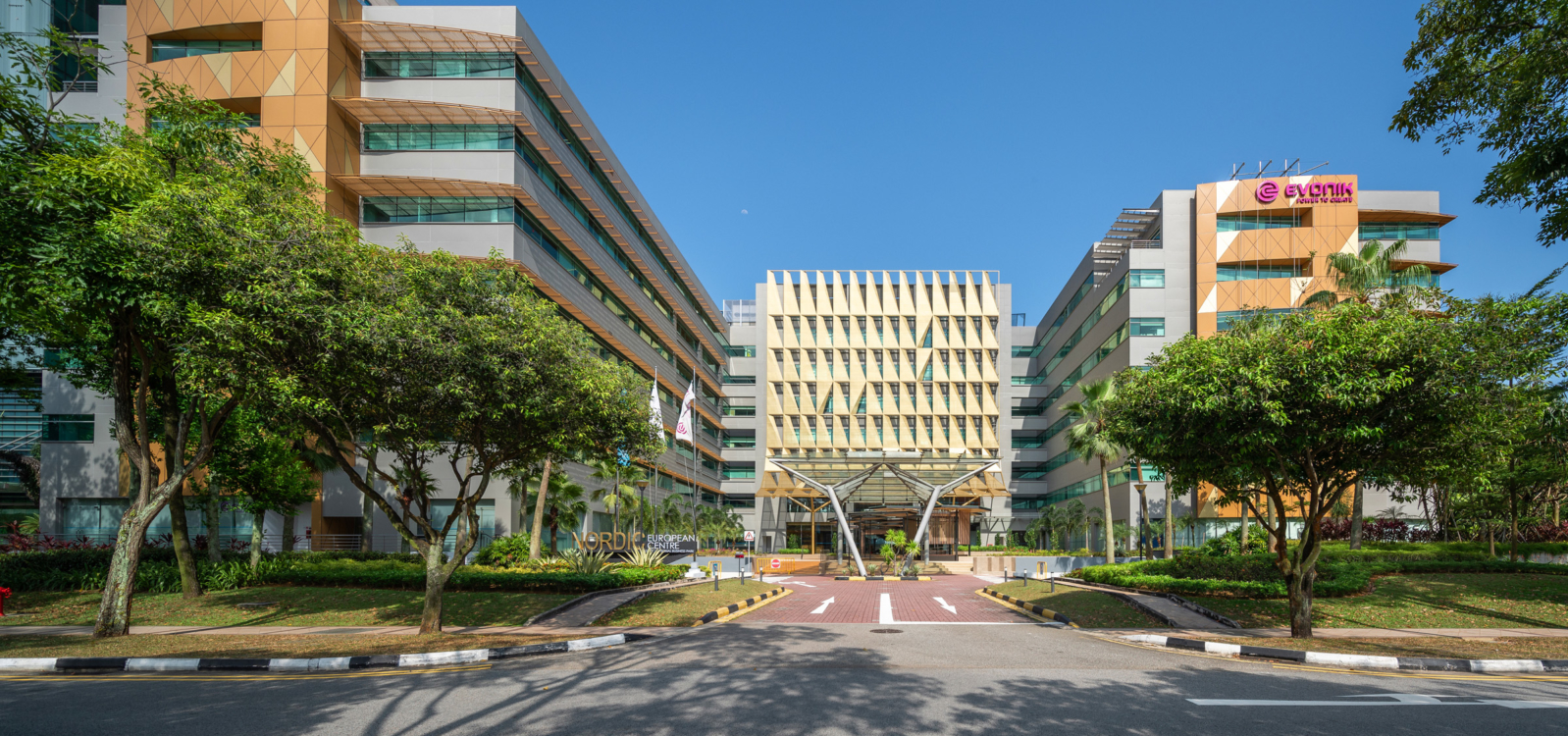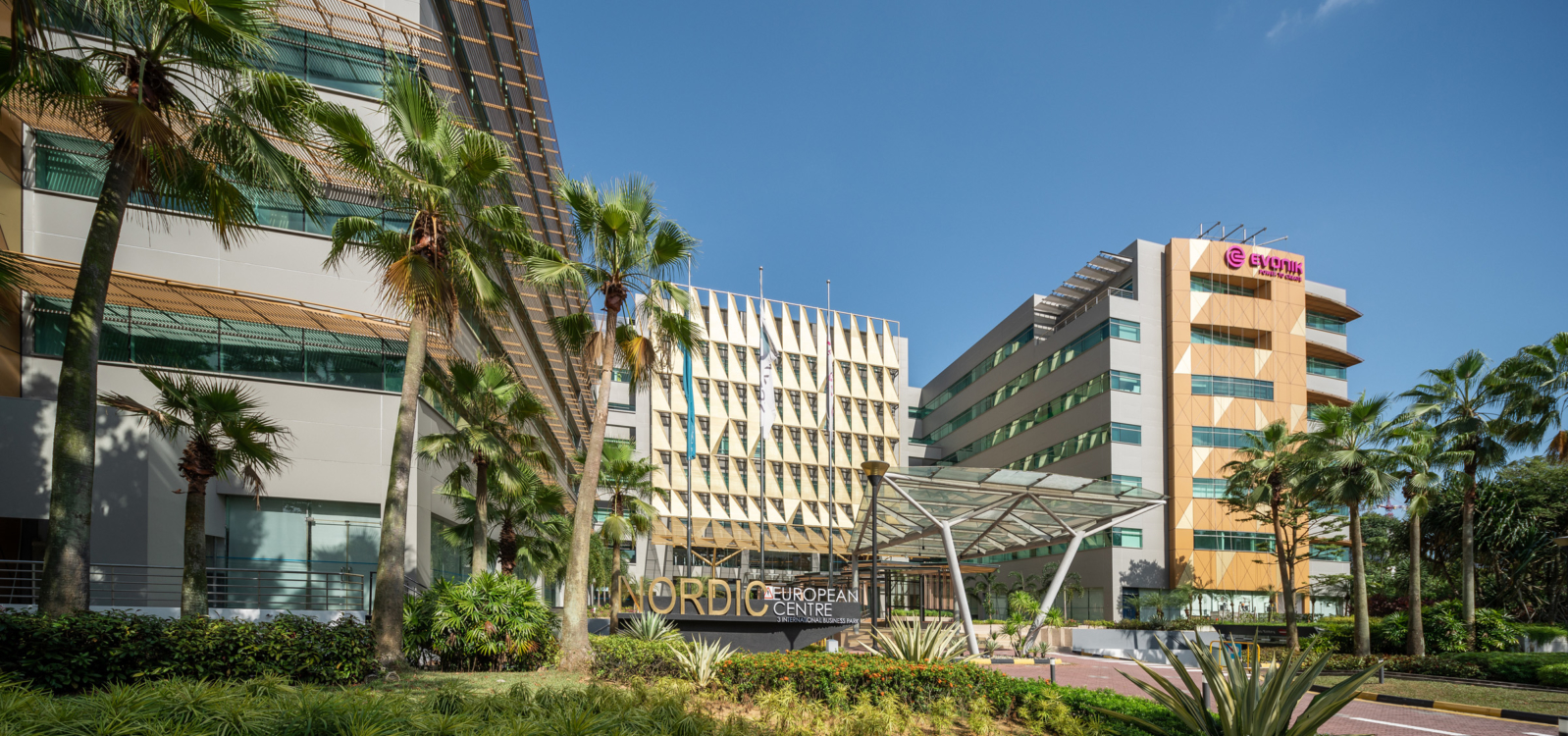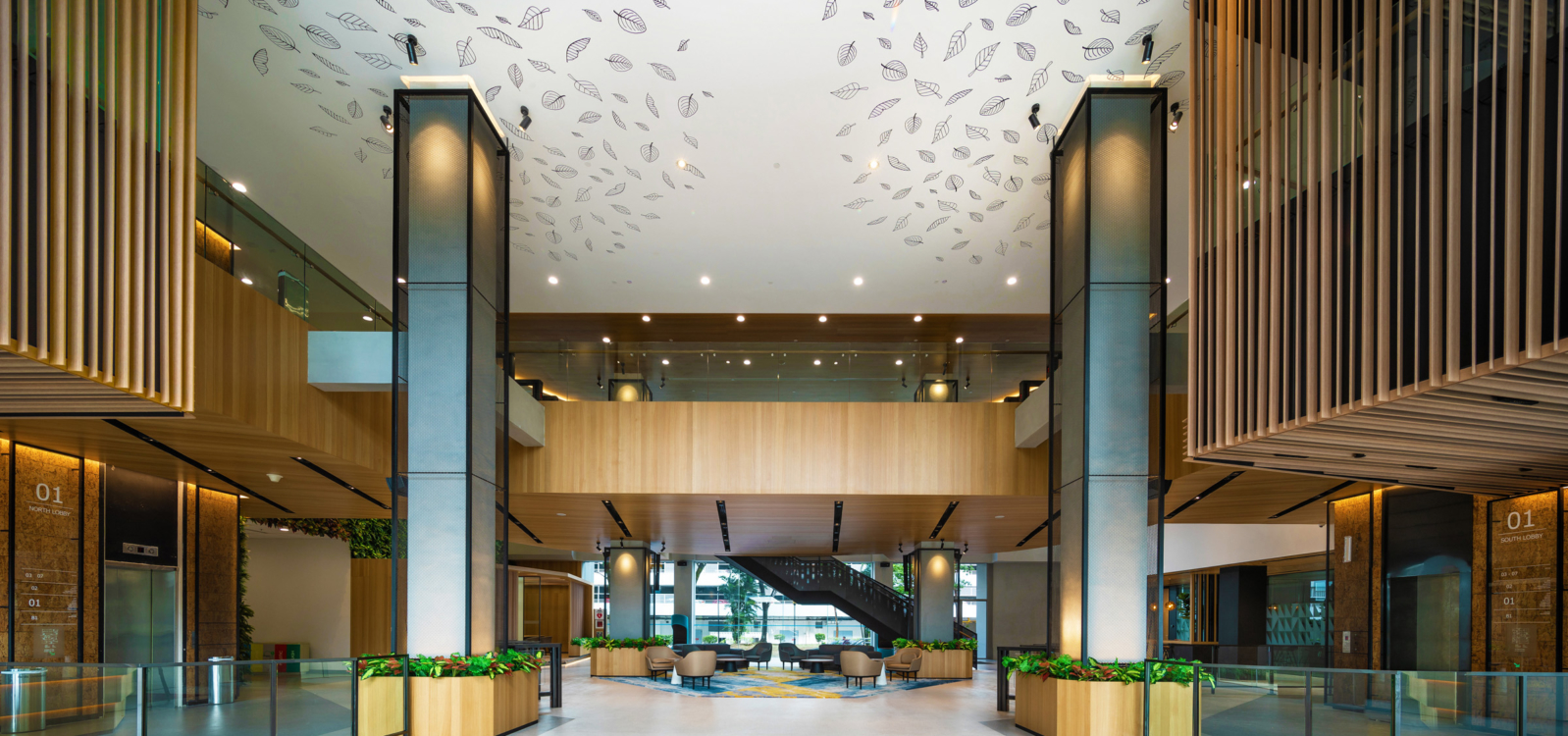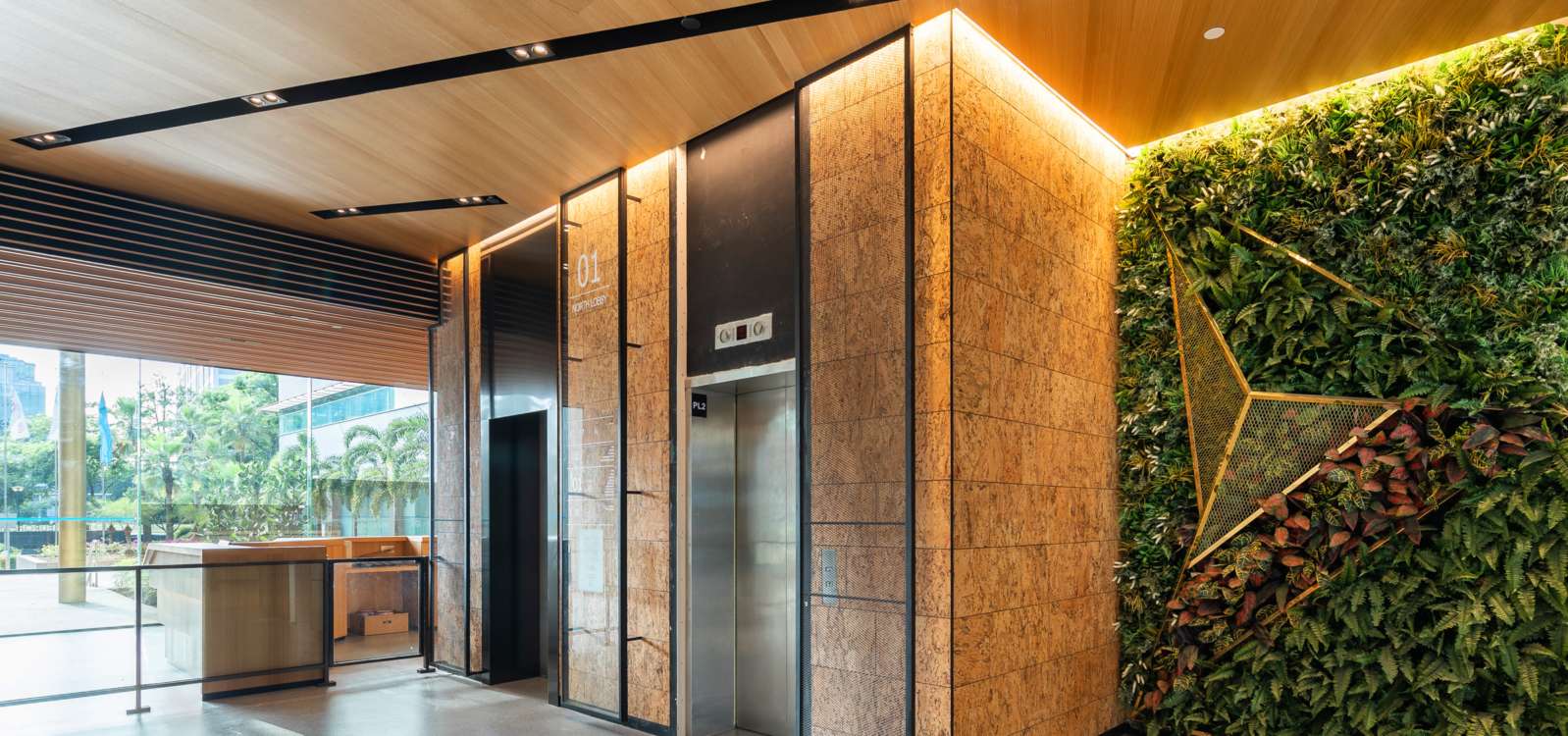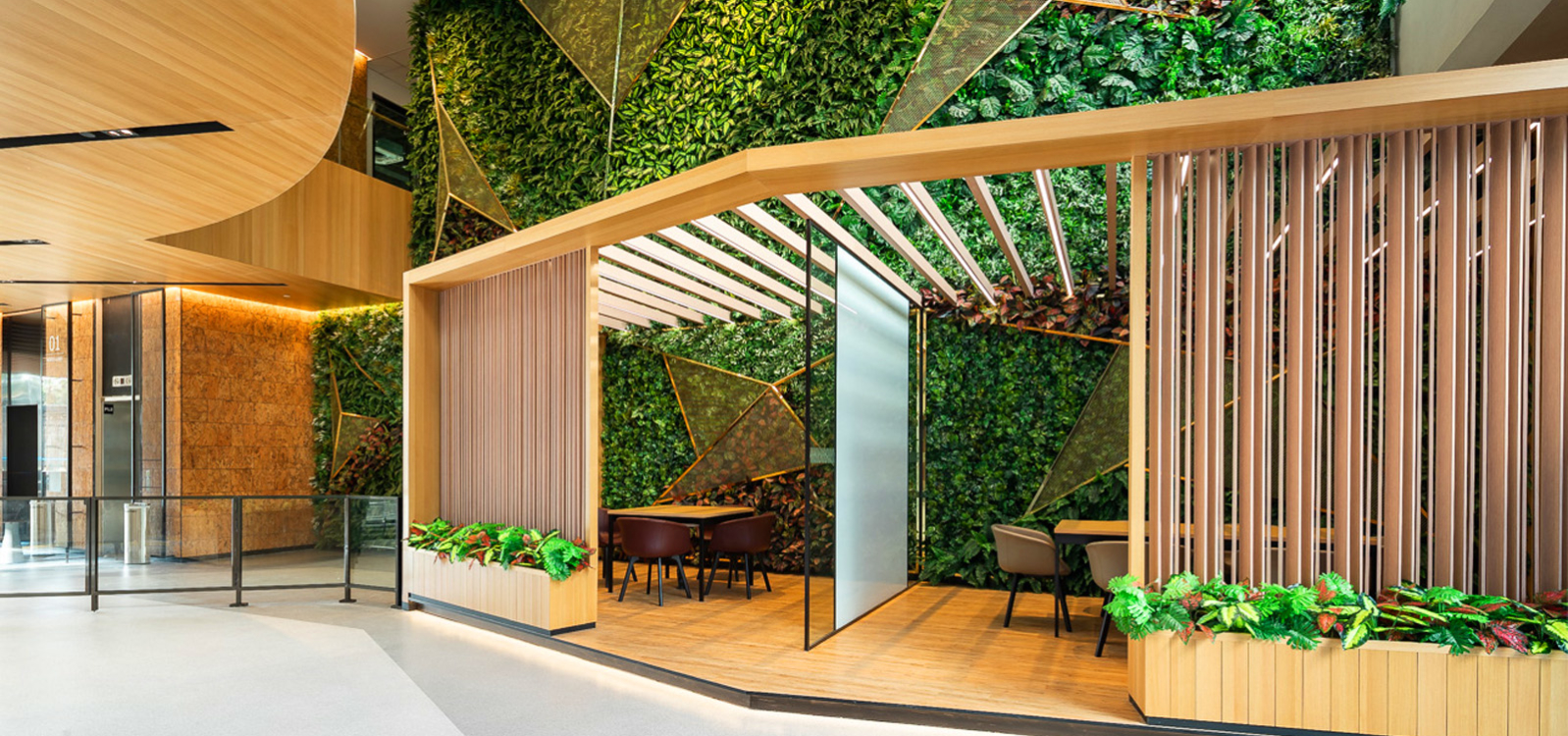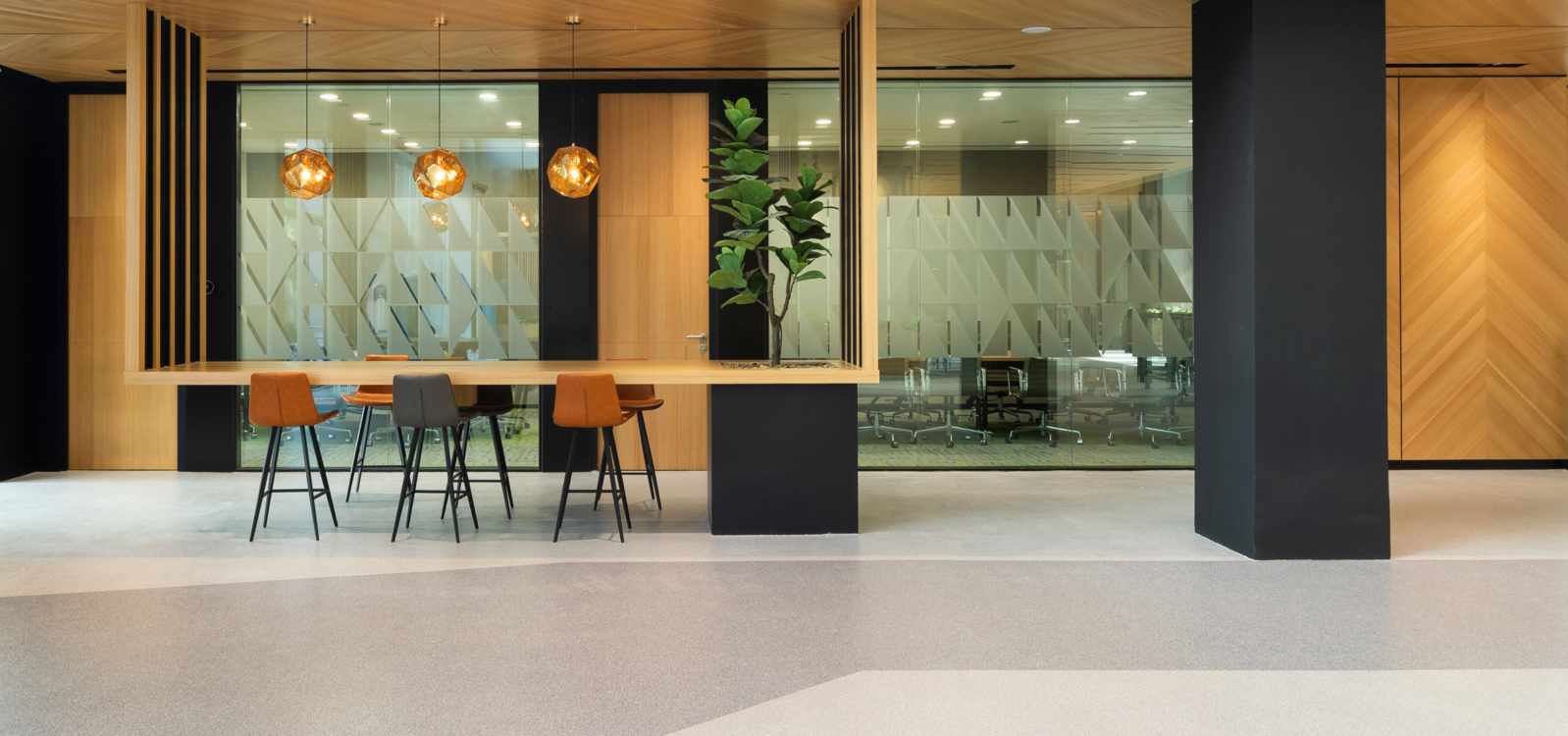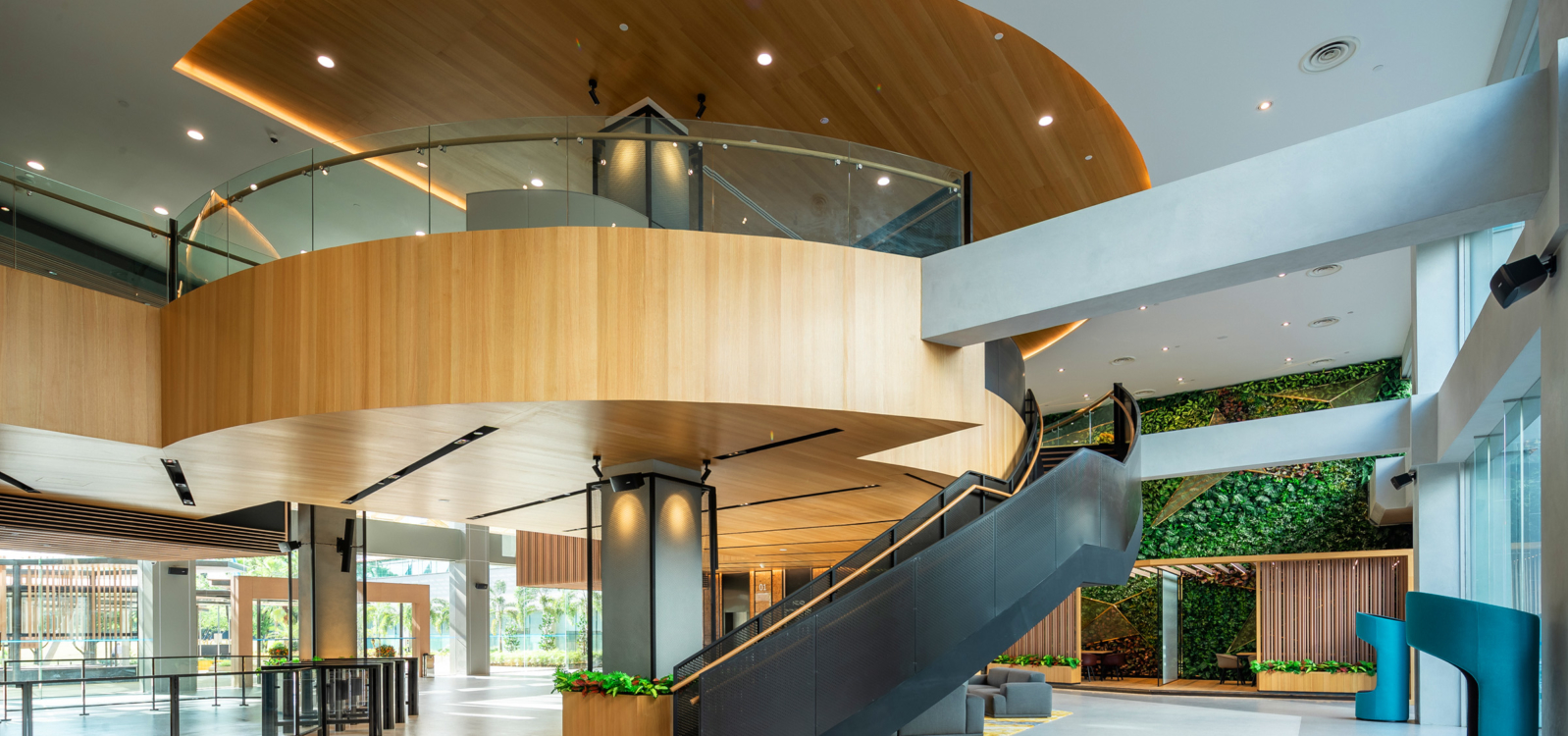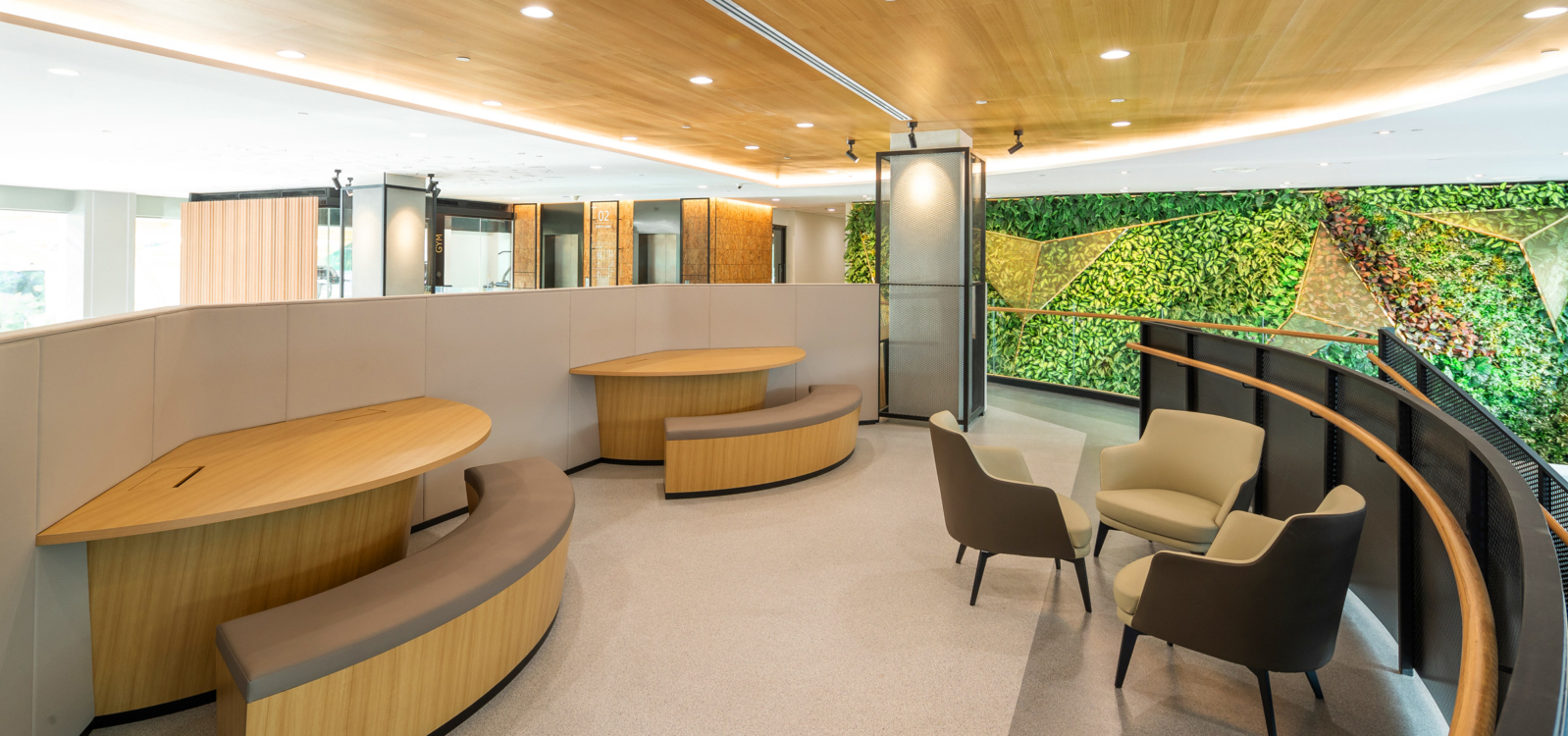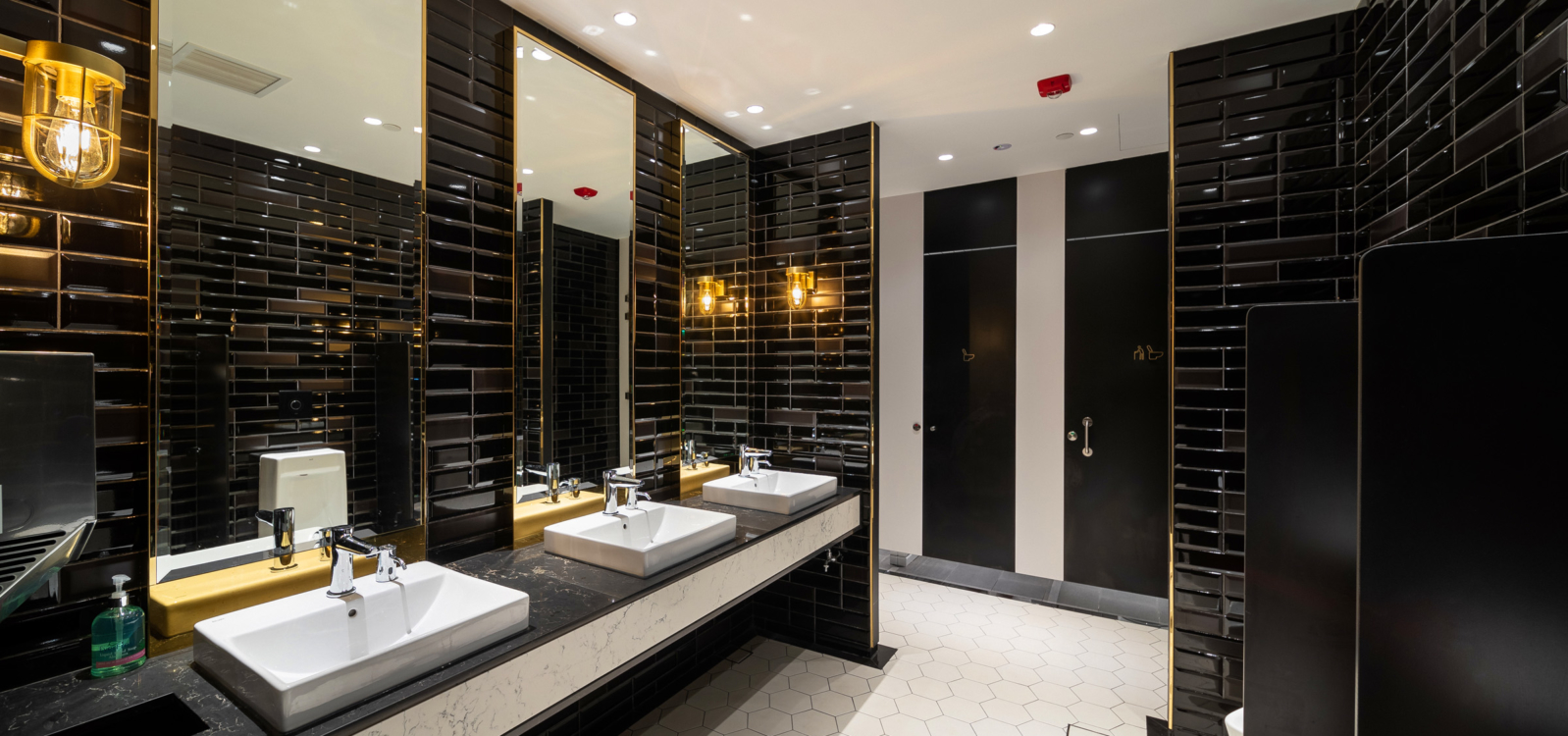 Nordic European Centre
Nordic European Centre (NEC) is a commercial building, located in the heart of International Business Park, for business and Science & Technology related services. Due to its proximity to upcoming Jurong Business Hub and major transport node, many established companies are looking to set up their offices here. However, with the growing demand from young start-ups and entrepreneur for new co-working space, the need to re-brand and keep up with new concepts is crucial. Finally with it been built in the 90s, it now looks tired and the interior design is no longer inspiring. Hence, redesigning the facade and common area was what the client wanted. Giving NEC a forward looking, exciting new design that fosters collaboration, sharing and community bonding.
Status:
Completed 2019
Design Excellence Award 2020 – Silver Award – Best Workplace Design
World Festival of Interiors – INSIDE 2019 – Shortlist – Offices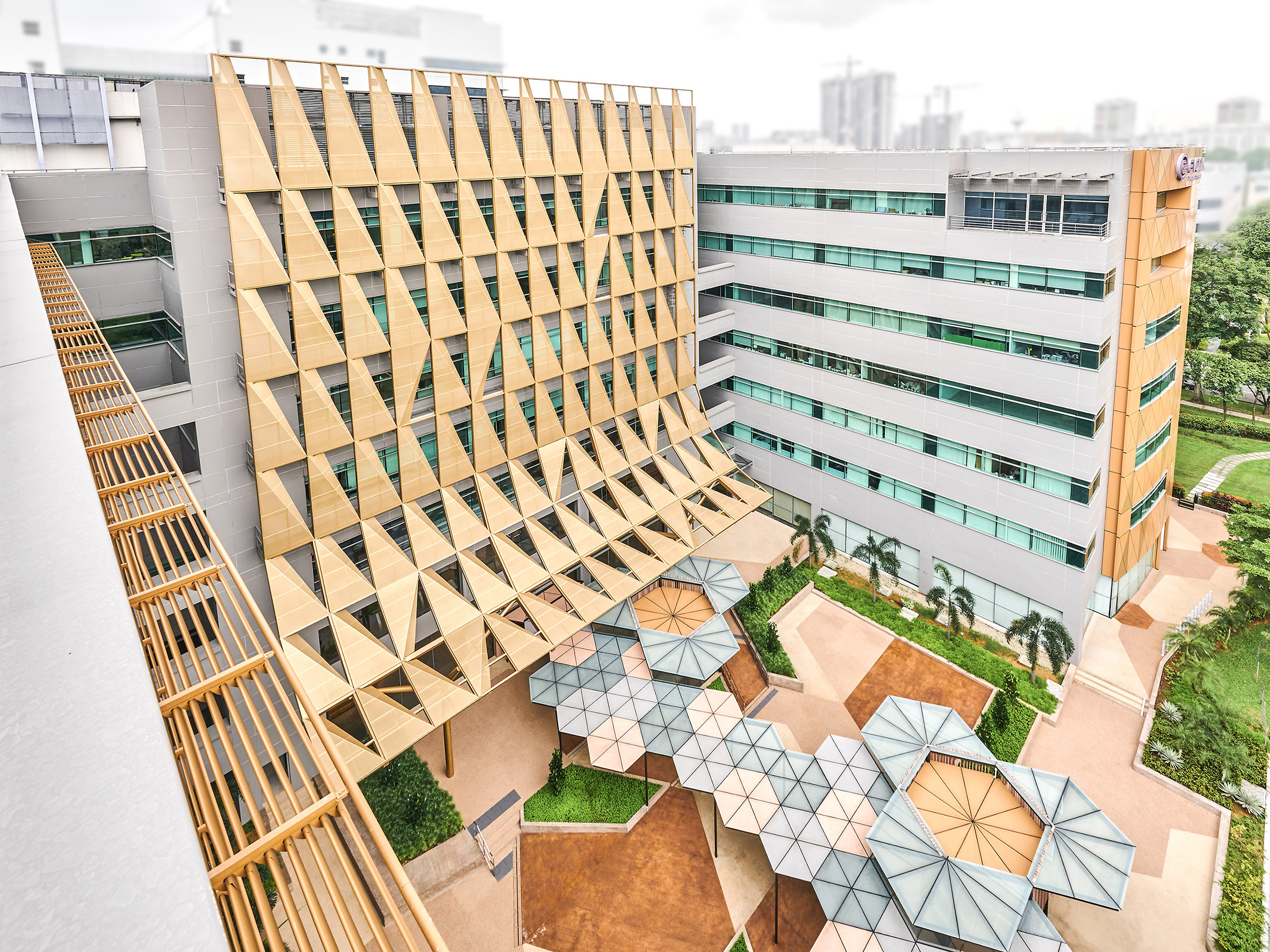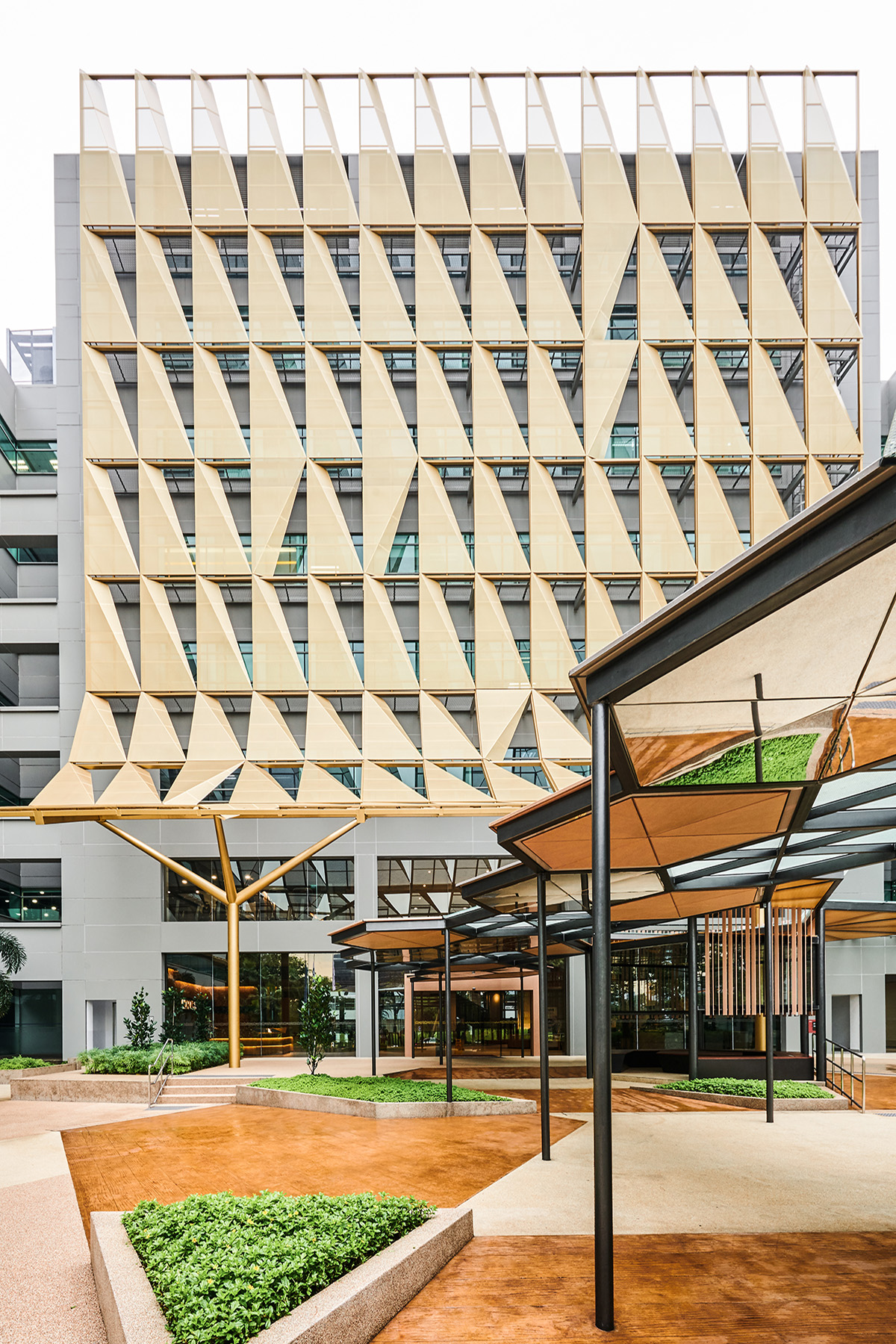 Exterior Design
Its U-shape layout and old linkway skirting along the perimeter of the plaza, left it underutilized and unappealing. As a result, our goal was to transform the plaza into an urban garden where users can mingle and interact. Getting from the drop off point to the main lobby, is now an enjoyable walk through the garden.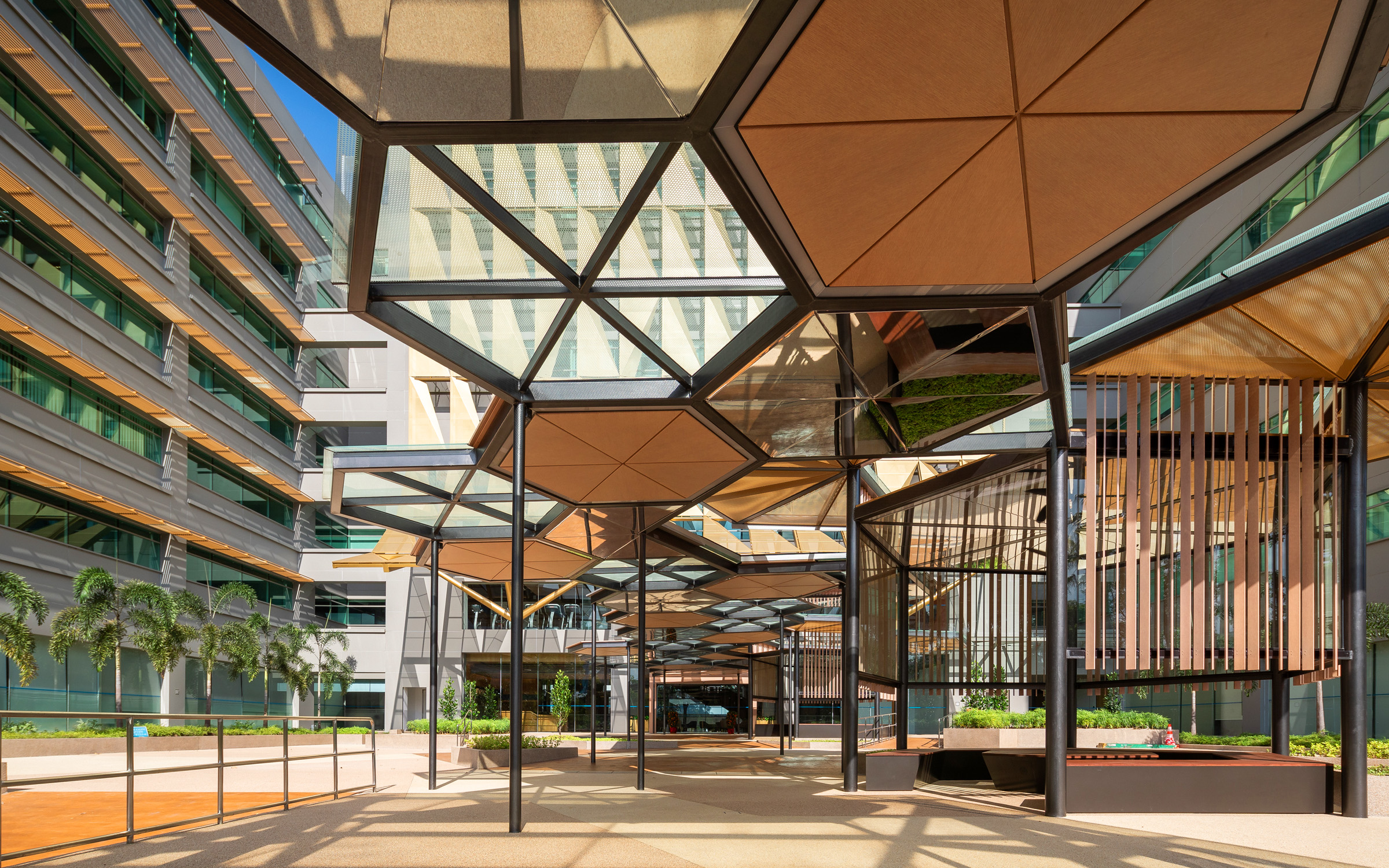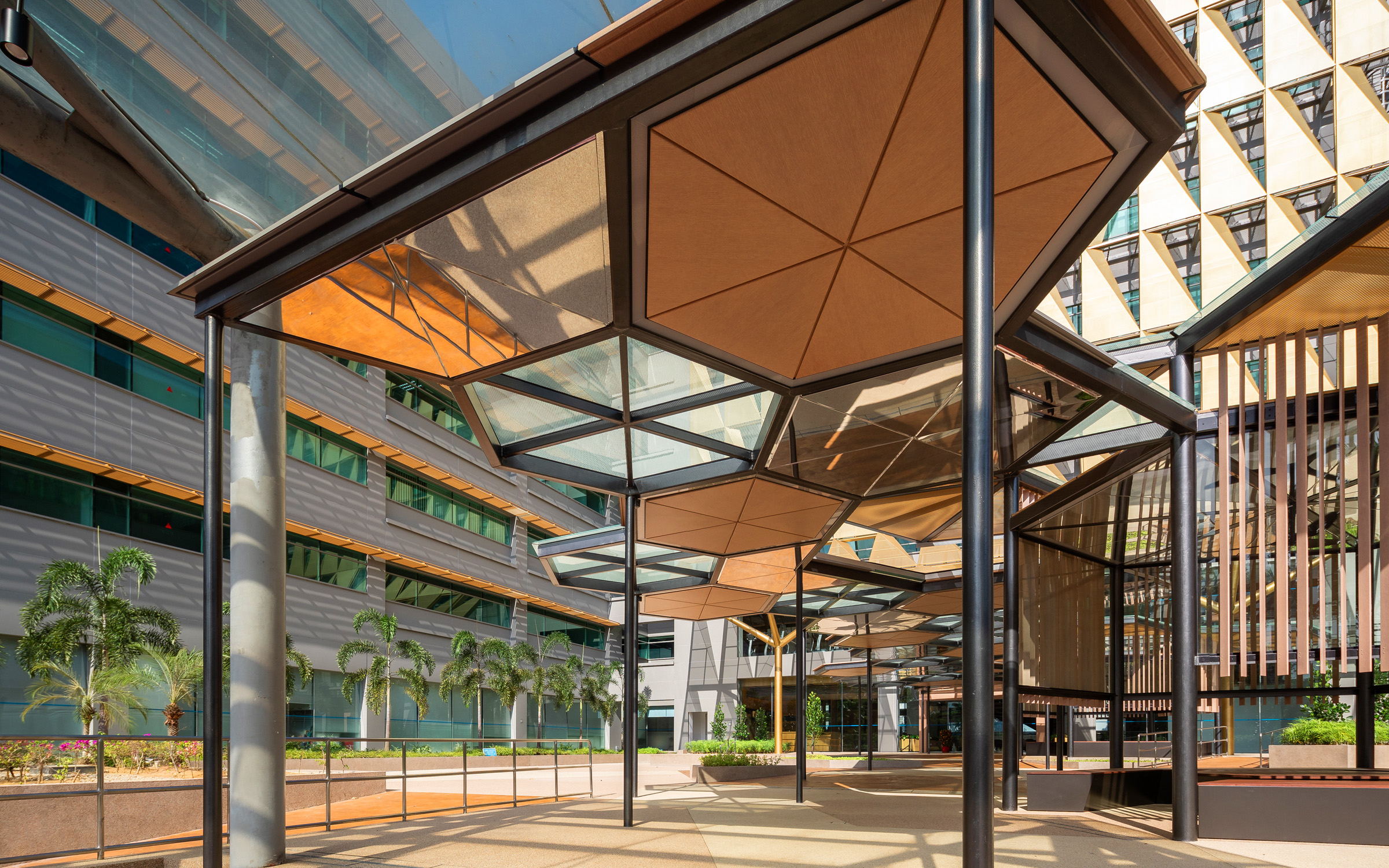 Runing through the central axis of the garden plaza, the new linkway directly connects the drop off point and main lobby. The shape of the linkway is organic with the use of different materials, giving contrast to light and shadow. For easier accessible to all, ramps were implemented. Most noteworthy are the super tree pavilions planned within the plaza and along the linkway. They serve as activity nodes equipped with power points for collaborative working or even shelter from the weather.
New sun shading screens, comprised of triangulated cut-out aluminum panels, were therefore installed. So as to address the glare from the western sun at the building facade. Taking inspiration from the client's corporate logo, geometric patterns made up of modular shapes, were used. A fresh coat of paint was given to the existing panels and sun shading trellis too.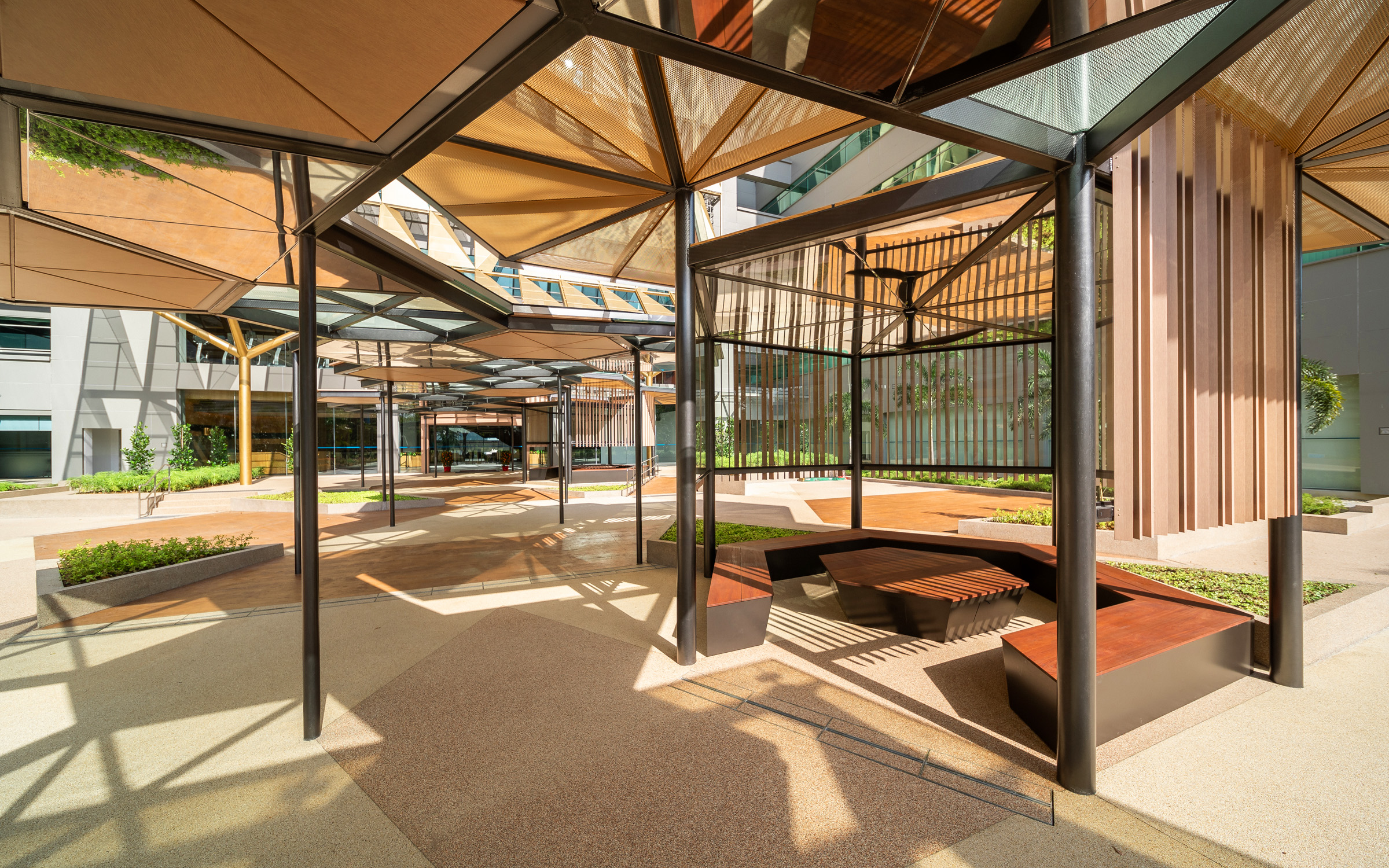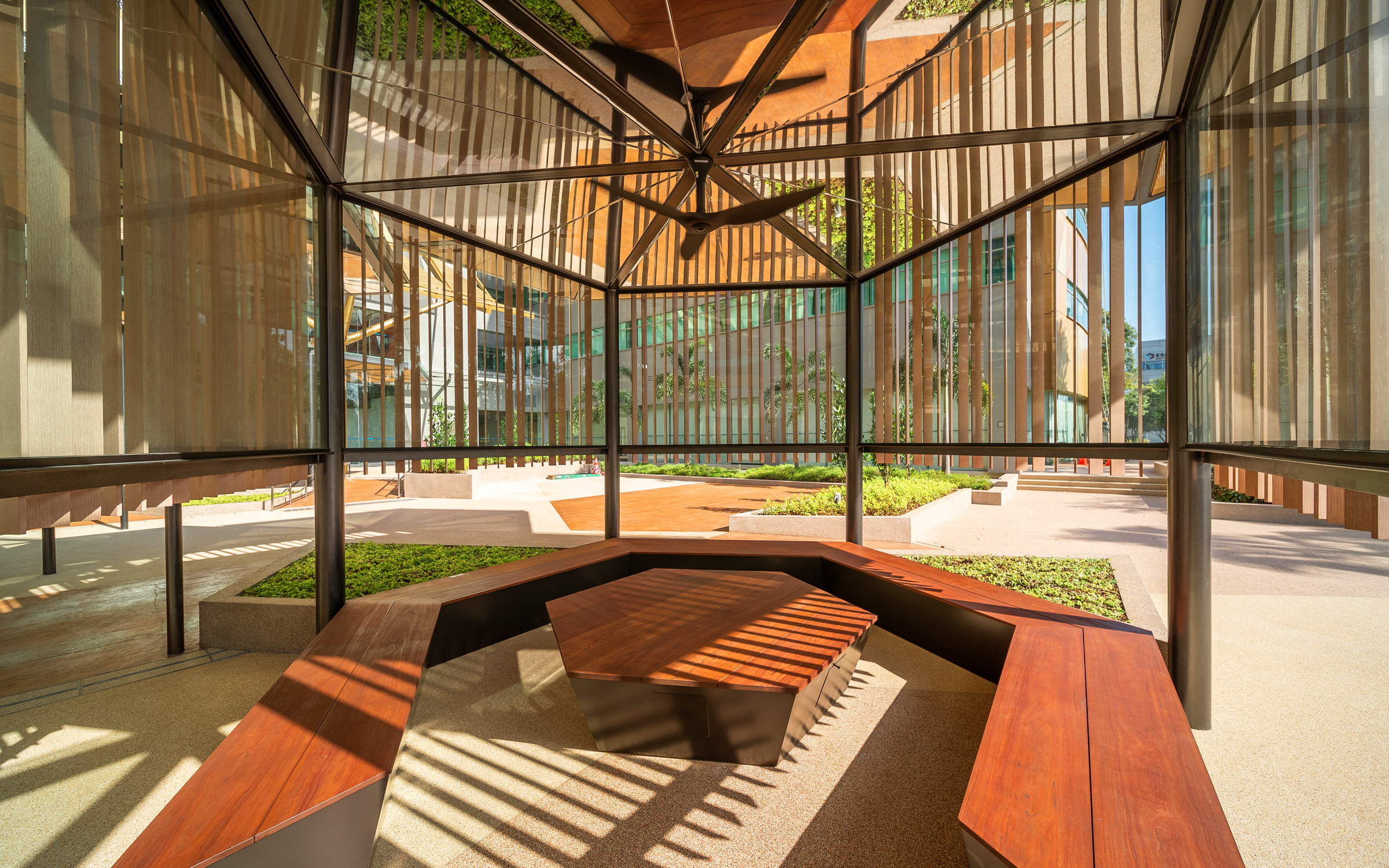 Interior Design
Office lobbies traditionally have large central reception counter, waiting lounges and plenty of circulation area. In this case, our contemporary design provides more space for social events and interaction. Resulting in a smaller new reception counter that was relocated to the side. Replacing the physical directory board with a digital display was necessary. Even more, a new coffee bar placed on the other side of the lobby, to project a young and modern image.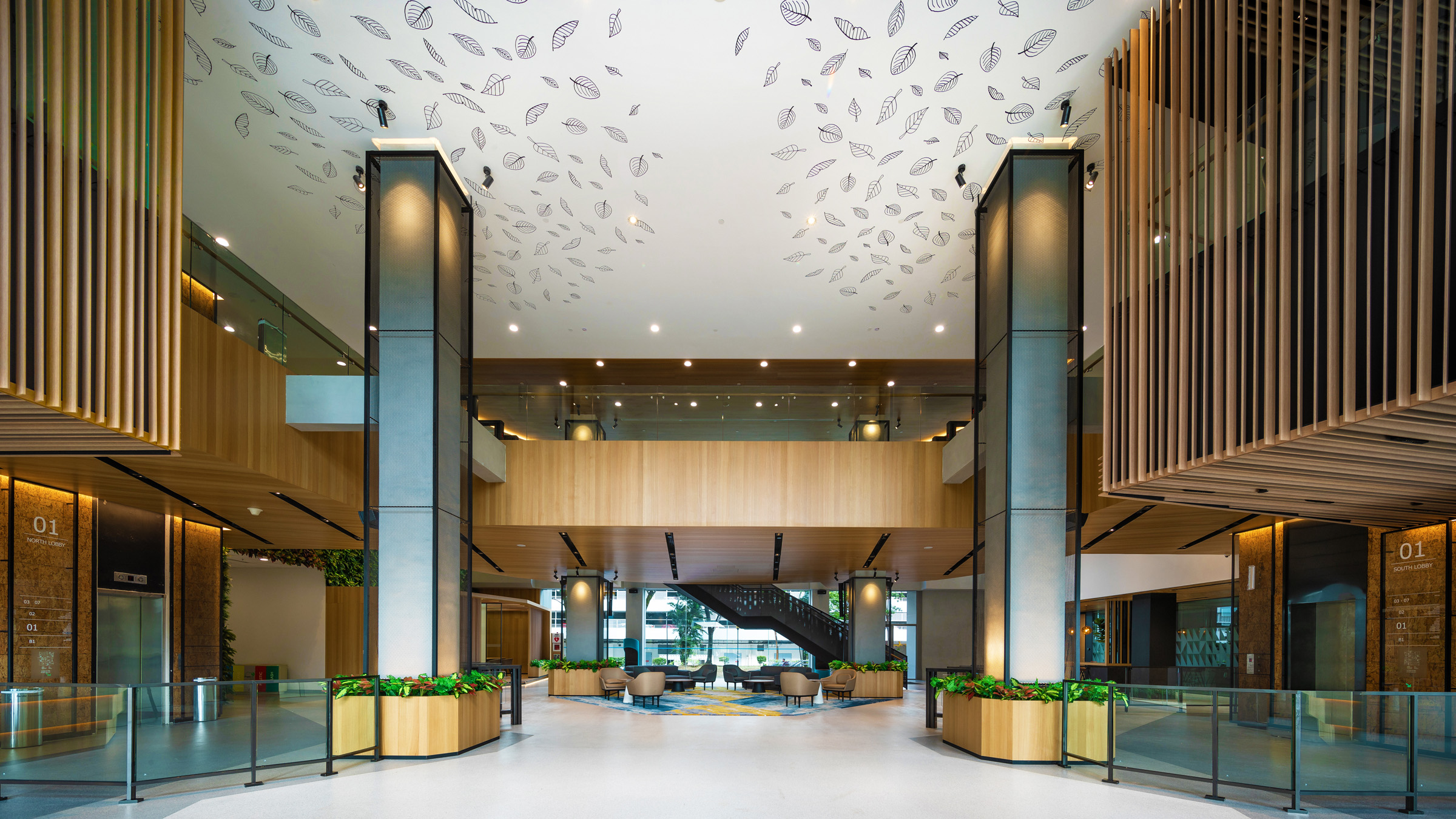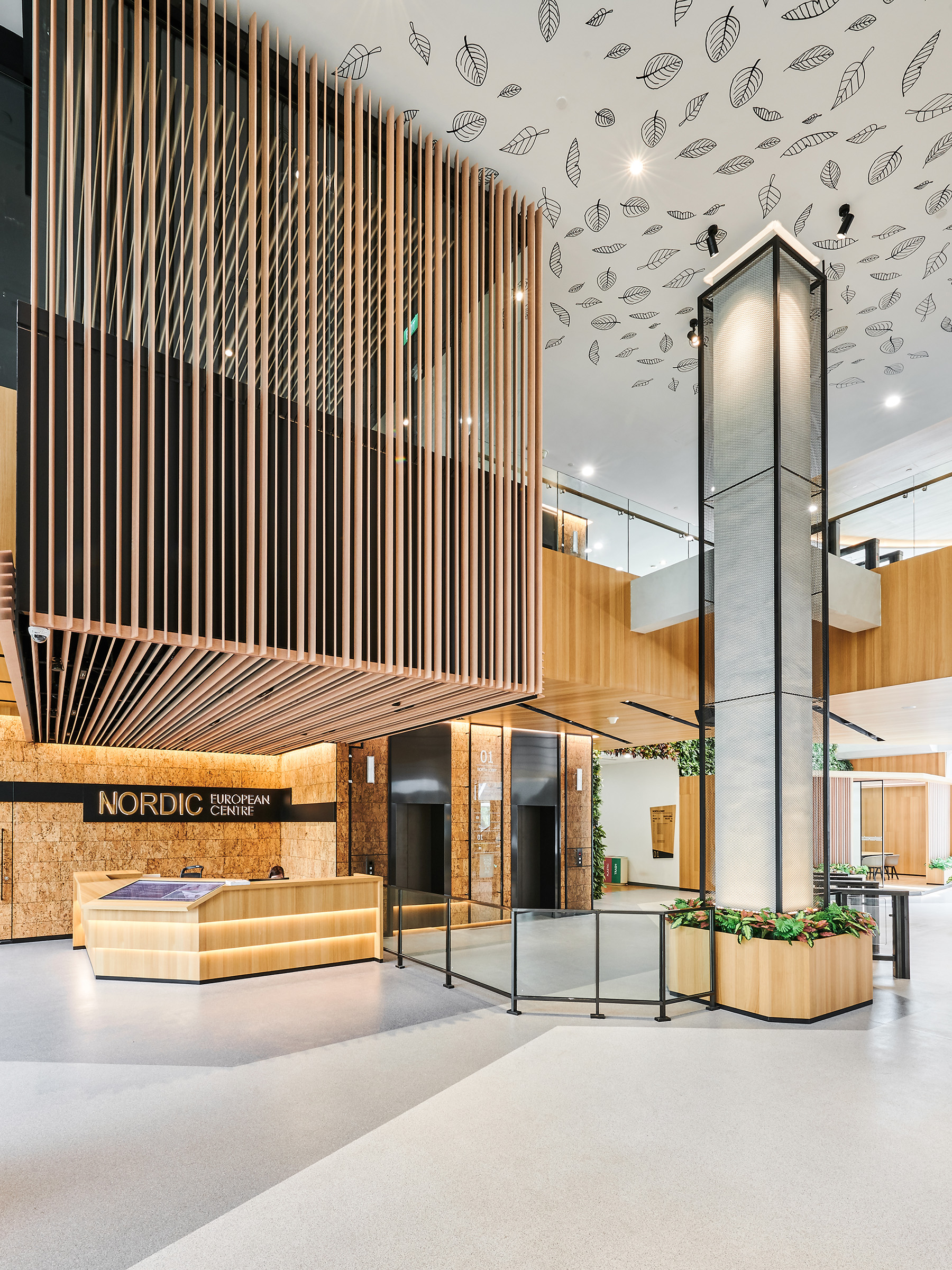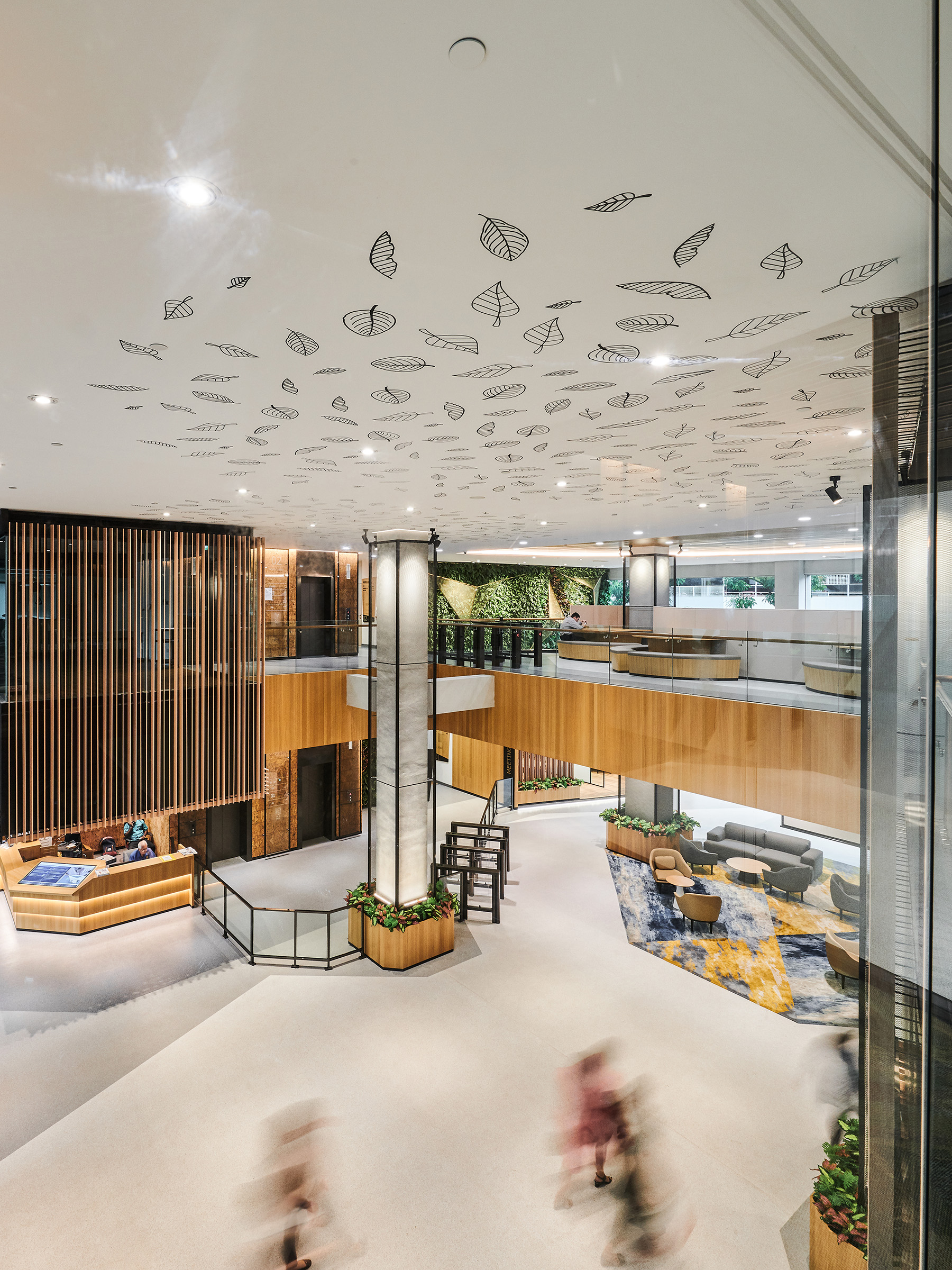 Now with the reception counter to the side, the central zone is freed up for different usage. On normal days, this area is used as a waiting lounge. But by moving the loose furniture aside, it can be transformed into an event space for exhibitions, town hall sessions, product launches etc. Incorporating overhead projectors and speakers into the ceiling to better facilitate such events.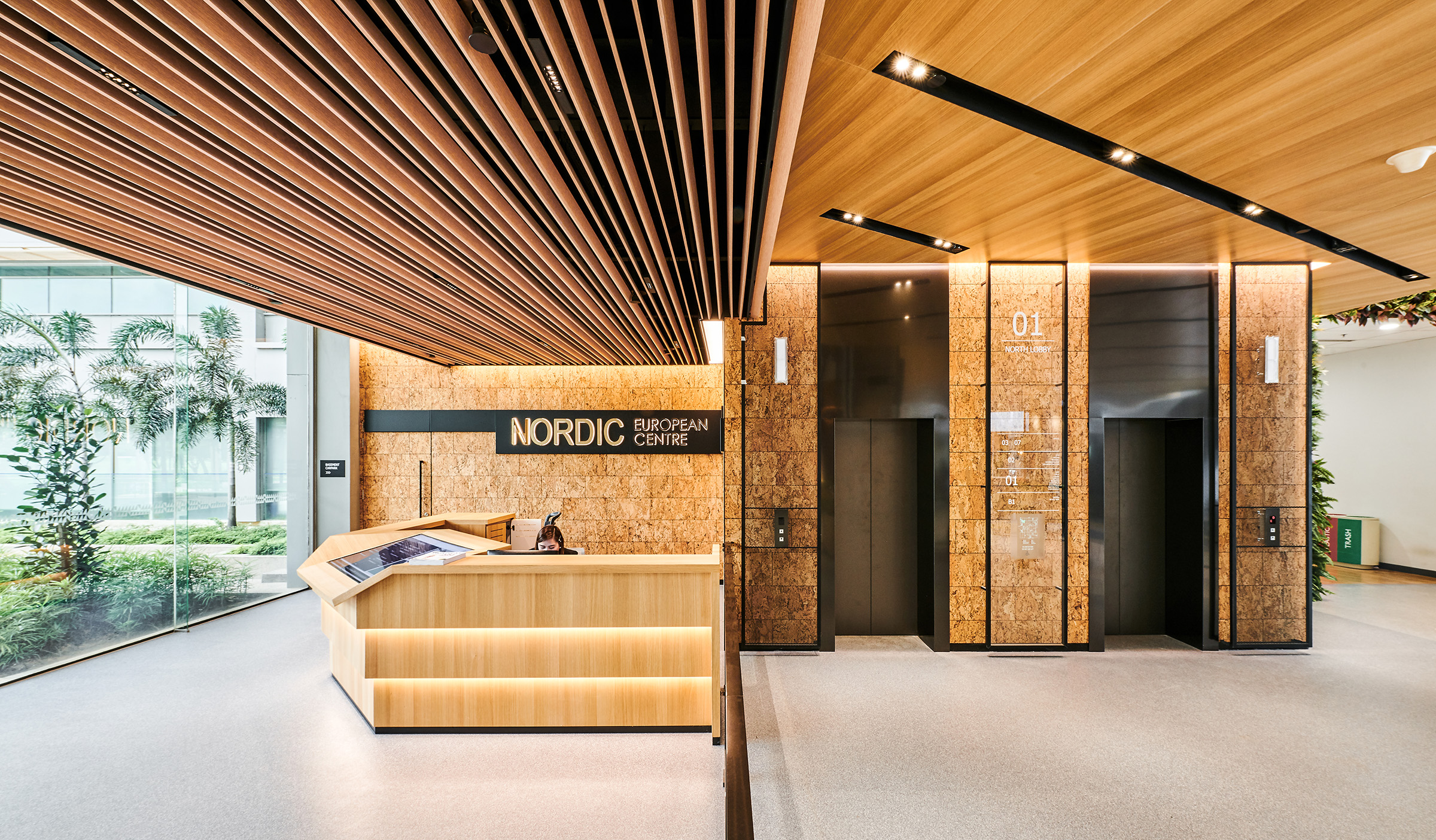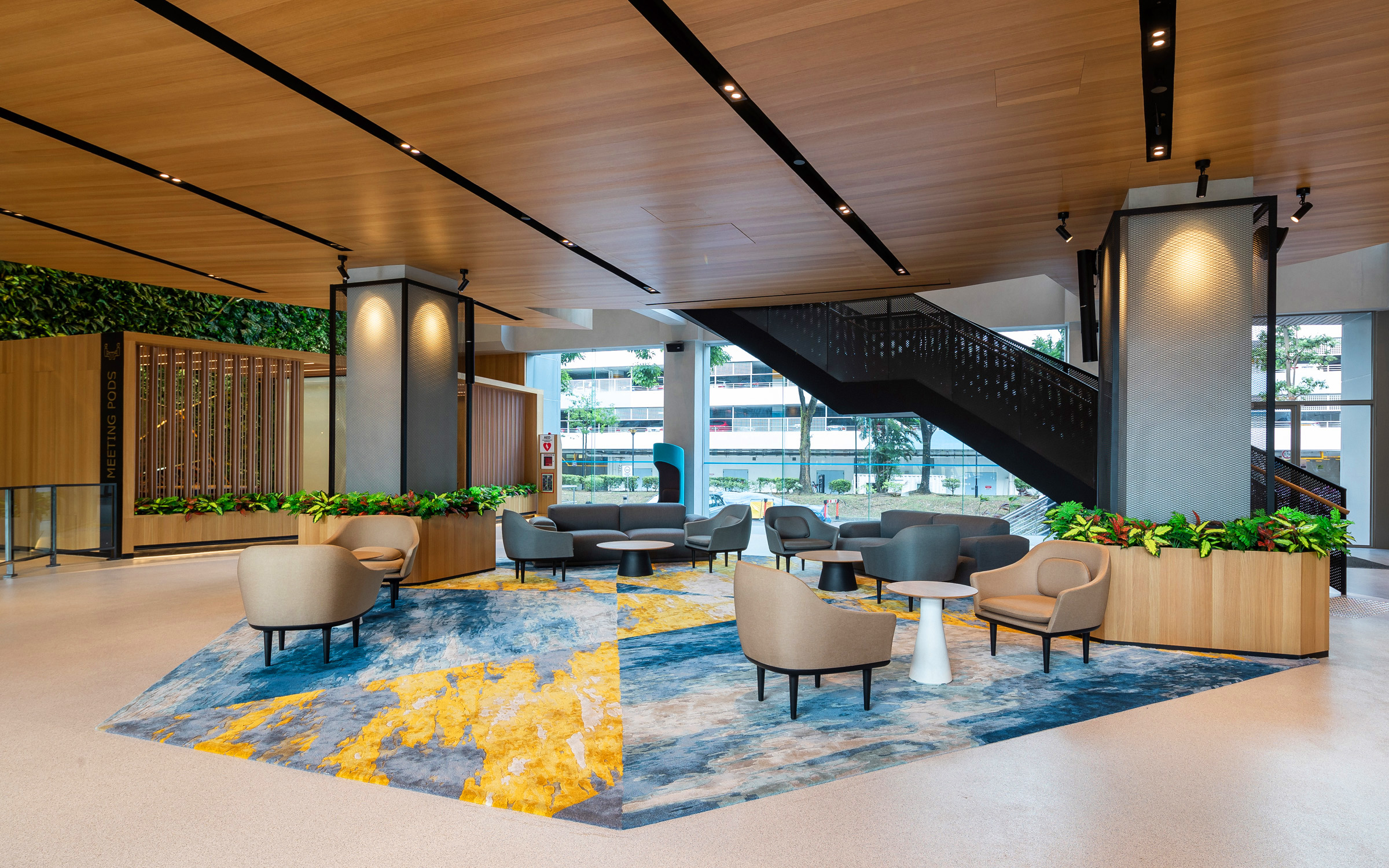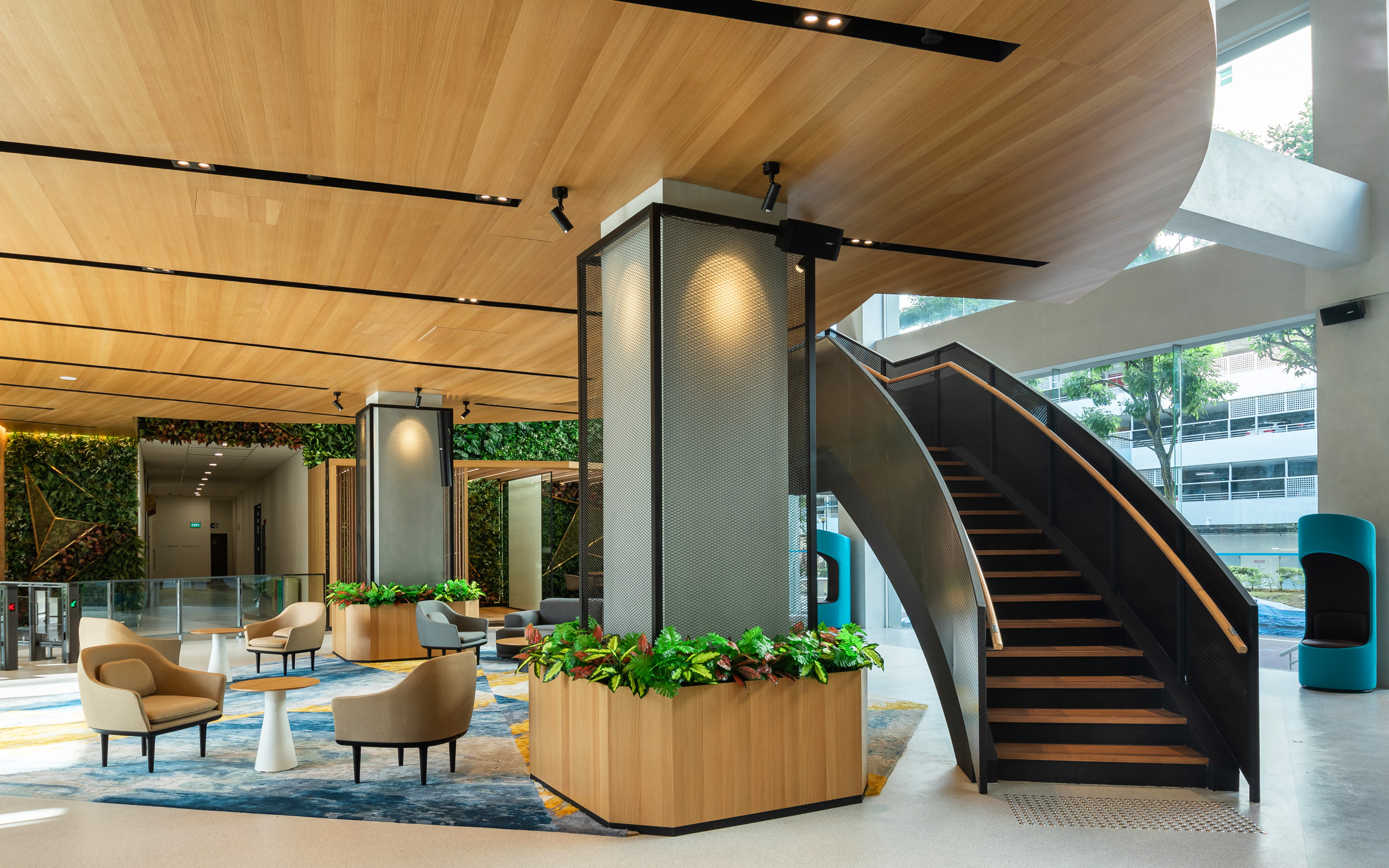 Collaborative working clusters, located in the open lobby, are available for tenants' usage. Formal meeting rooms to semi-enclose meeting pods to open concept working space, it caters to the different creative needs. To allow for better connectivity between floors, the staircase enables workers to access both levels seamlessly.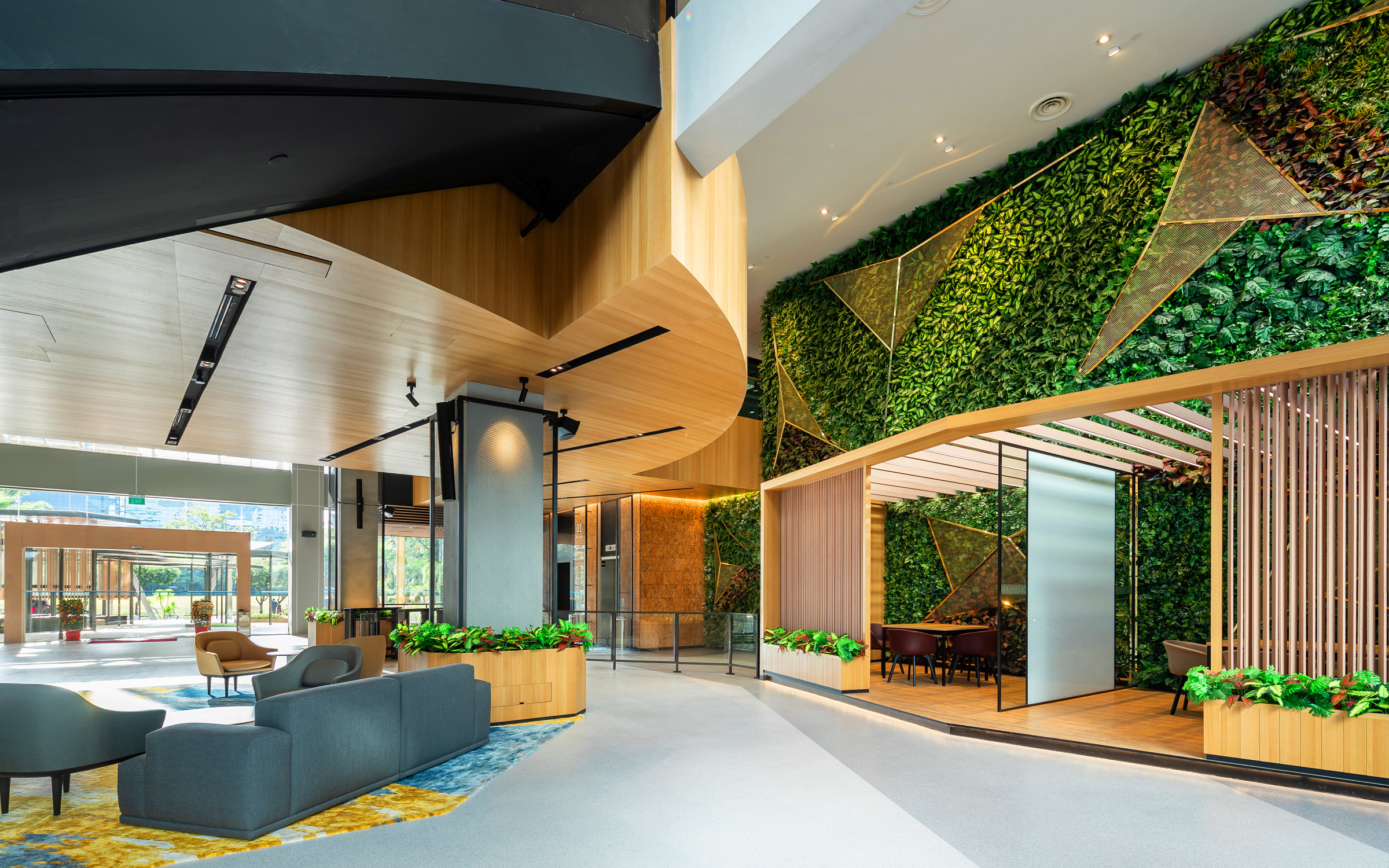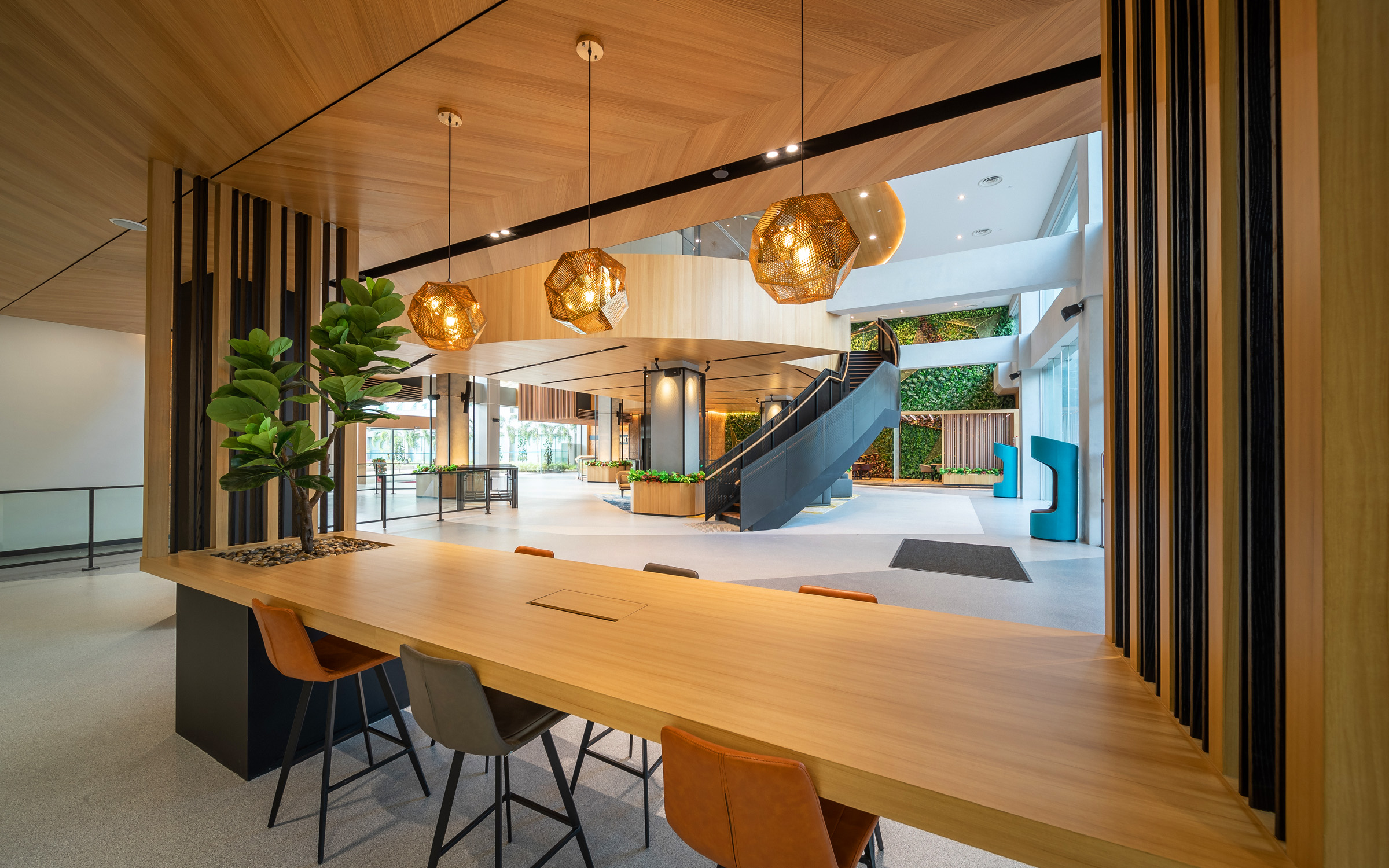 An emphasis on nature with dynamic was placed on the design aspect. White oak, corksheet and lush greenery contrasted against polished gold frames and expanded metal mesh. All these general materials used, extended into the interior of the lift car and corridors of the office floor as well. Consequently, enhancing the user's experience in a consistent manner right to their office.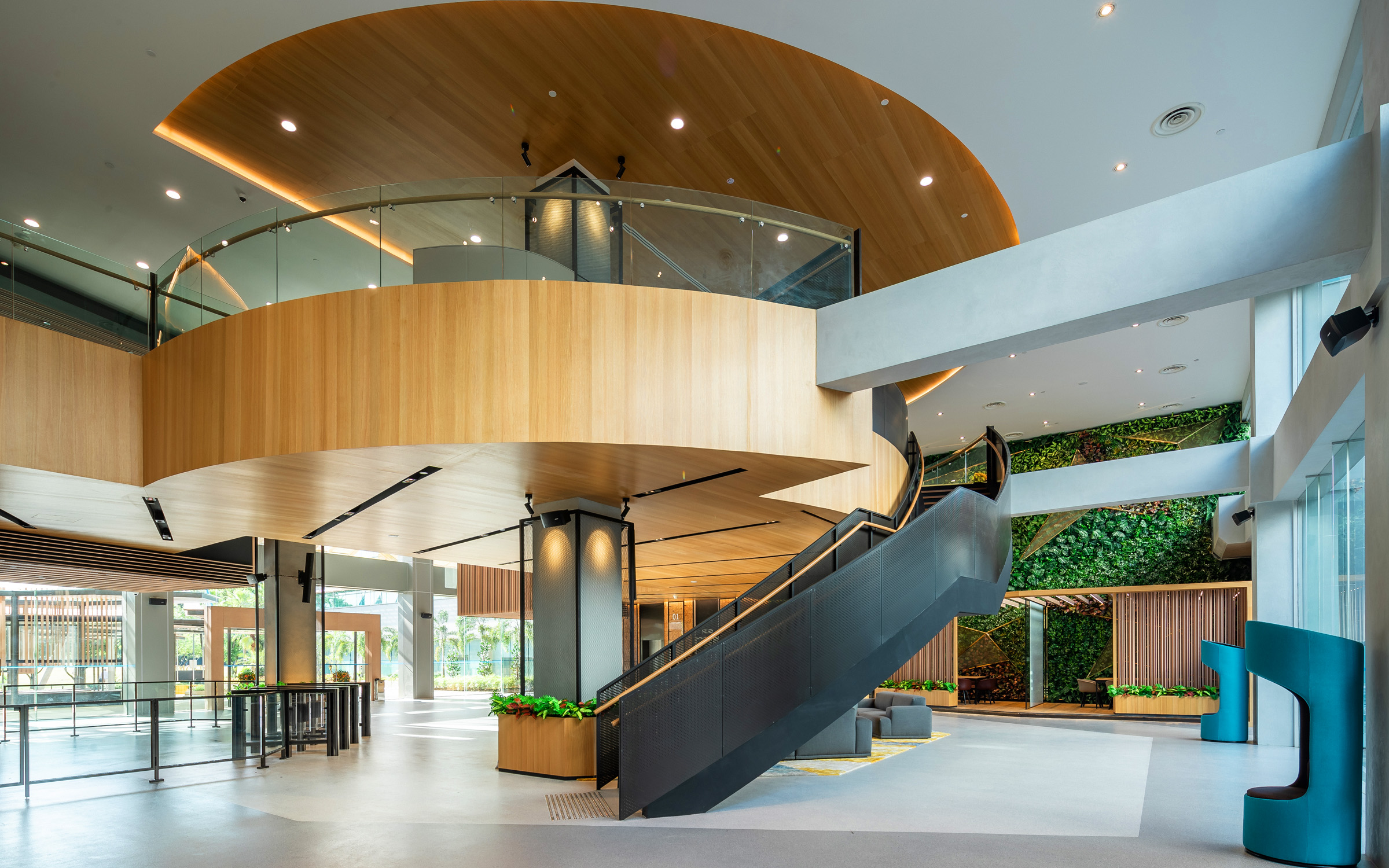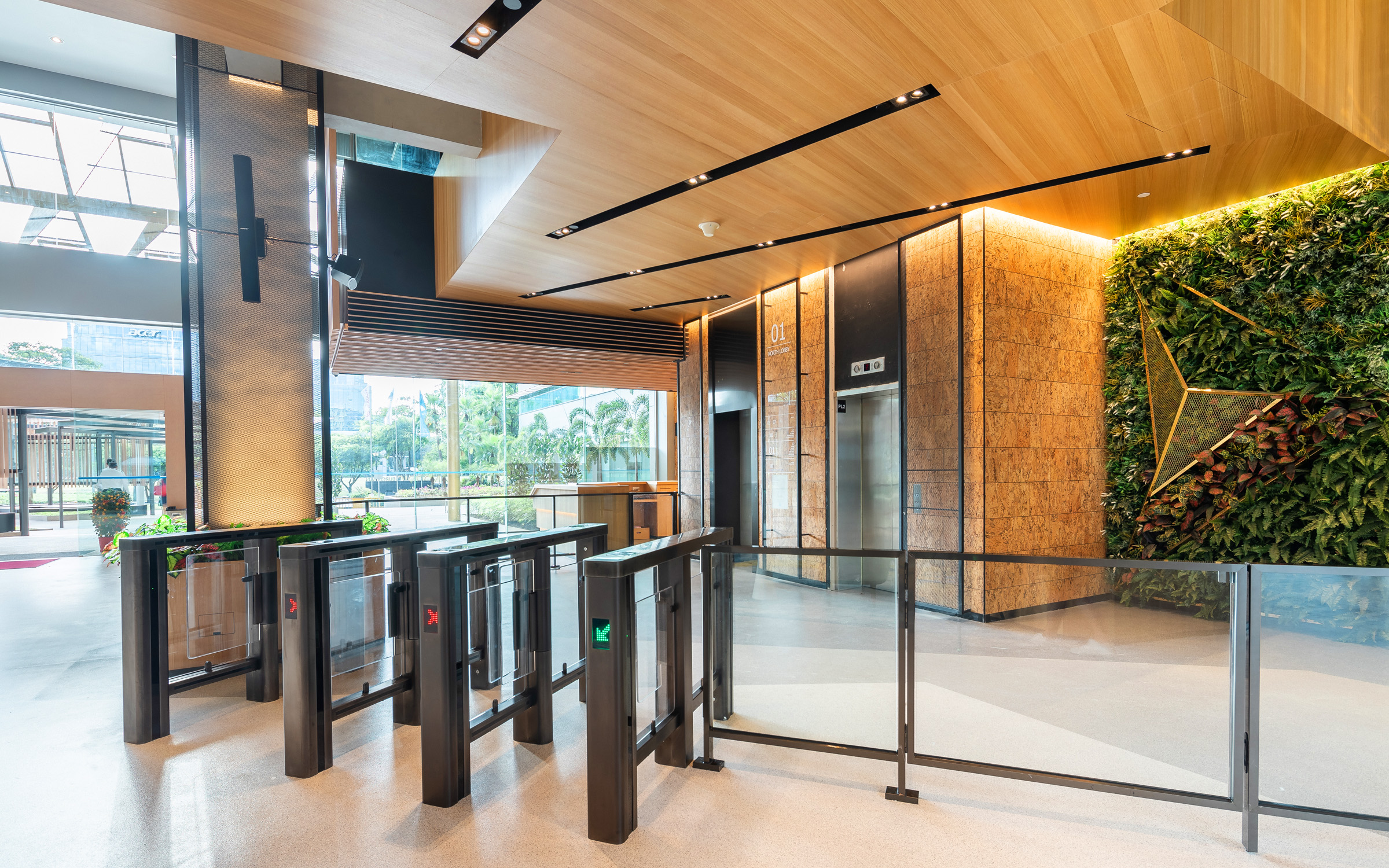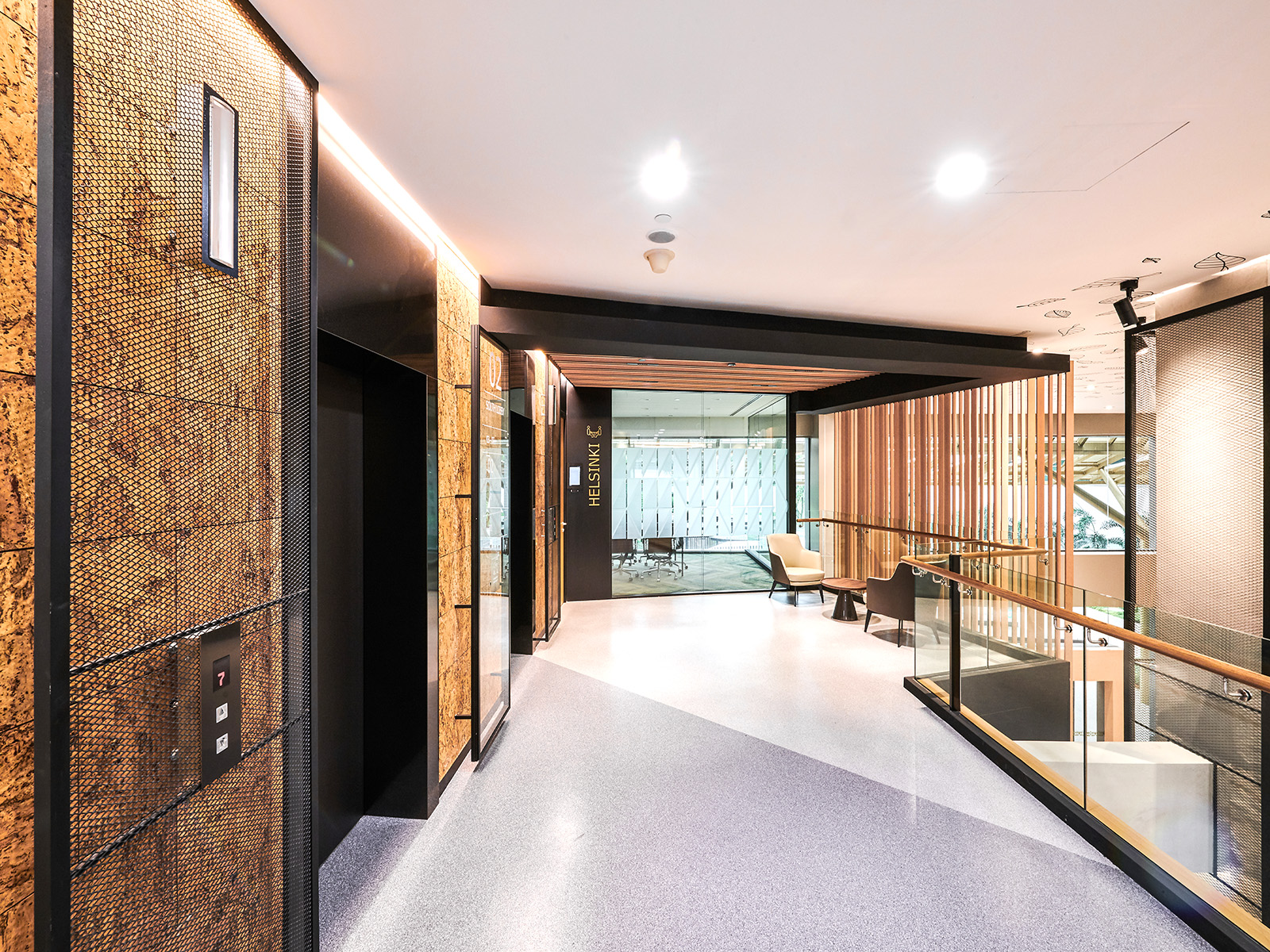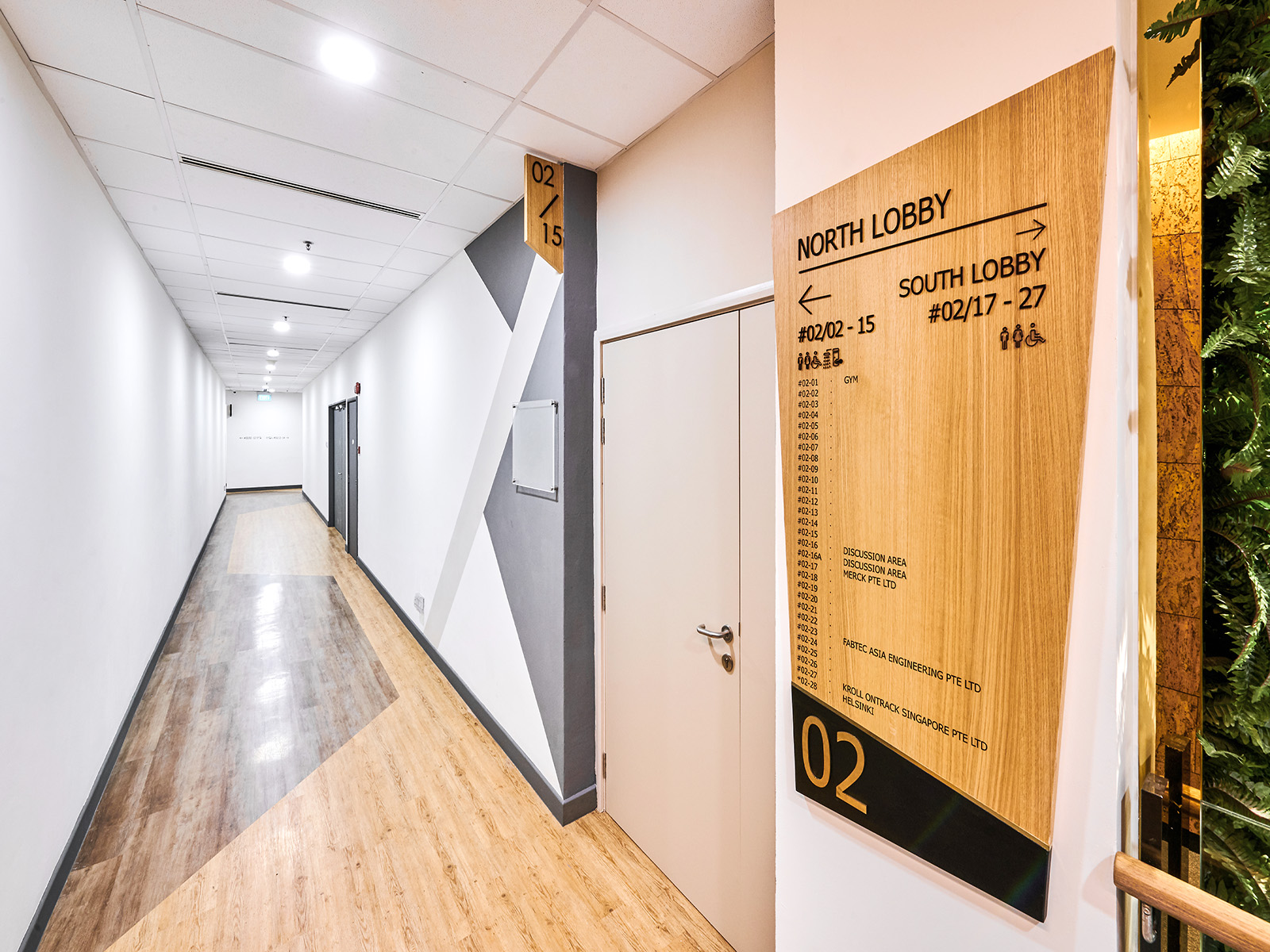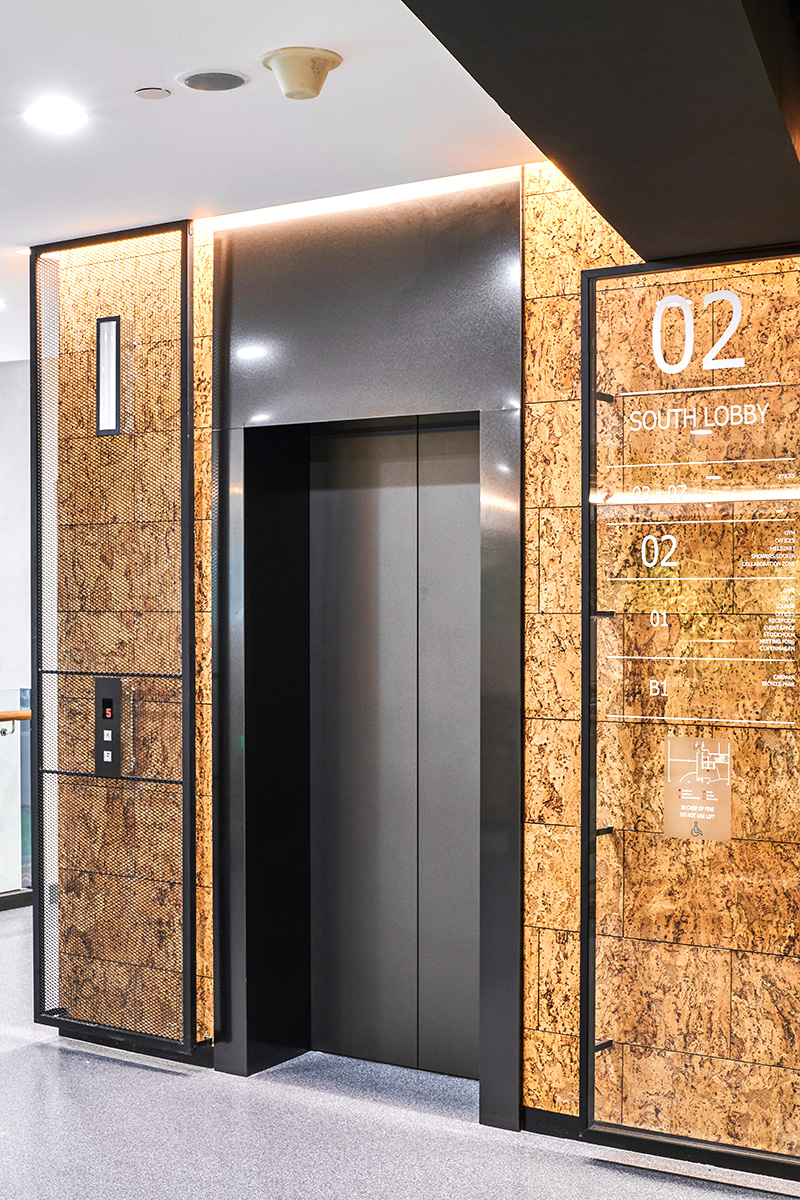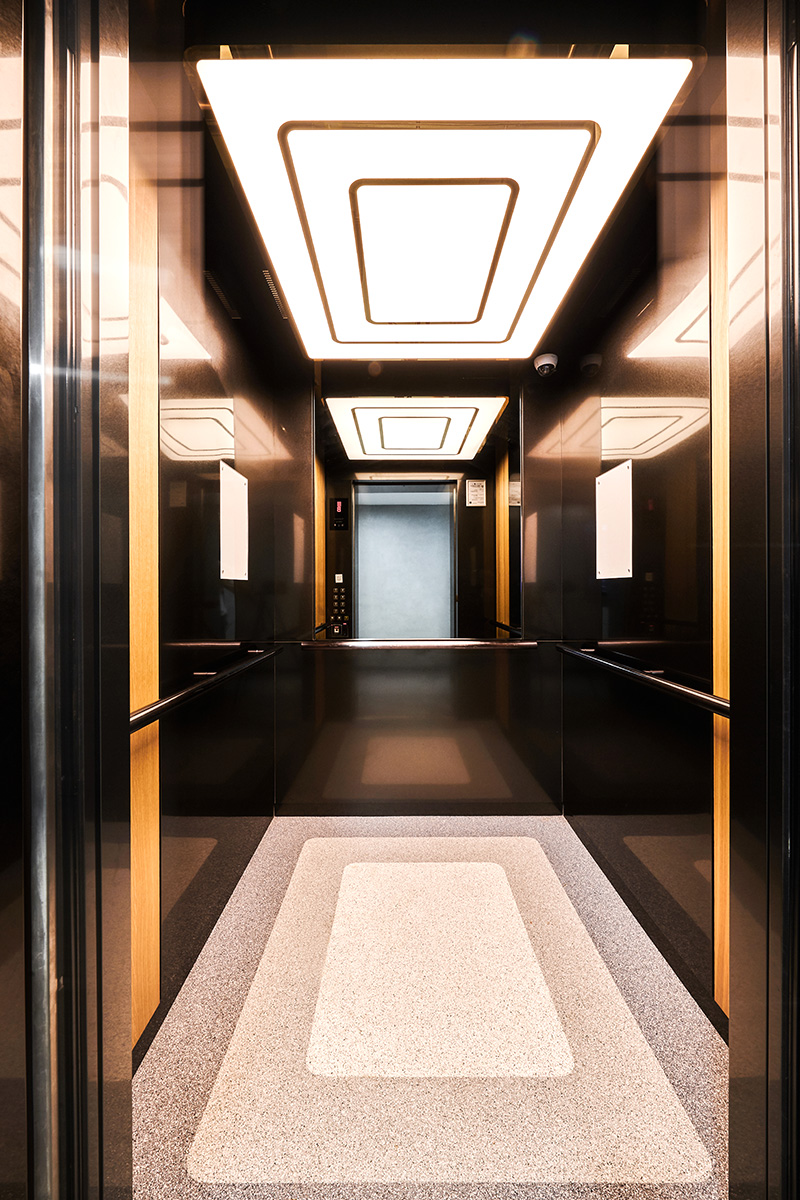 Besides creating an environment that foster collaboration, we looked into the well-being of the working class as well. Doubling up as a gym and End-Of-Trip facilities for cyclists, we added a new fitness gym coupled with shower and locker facilities.