Screen House @ Coronation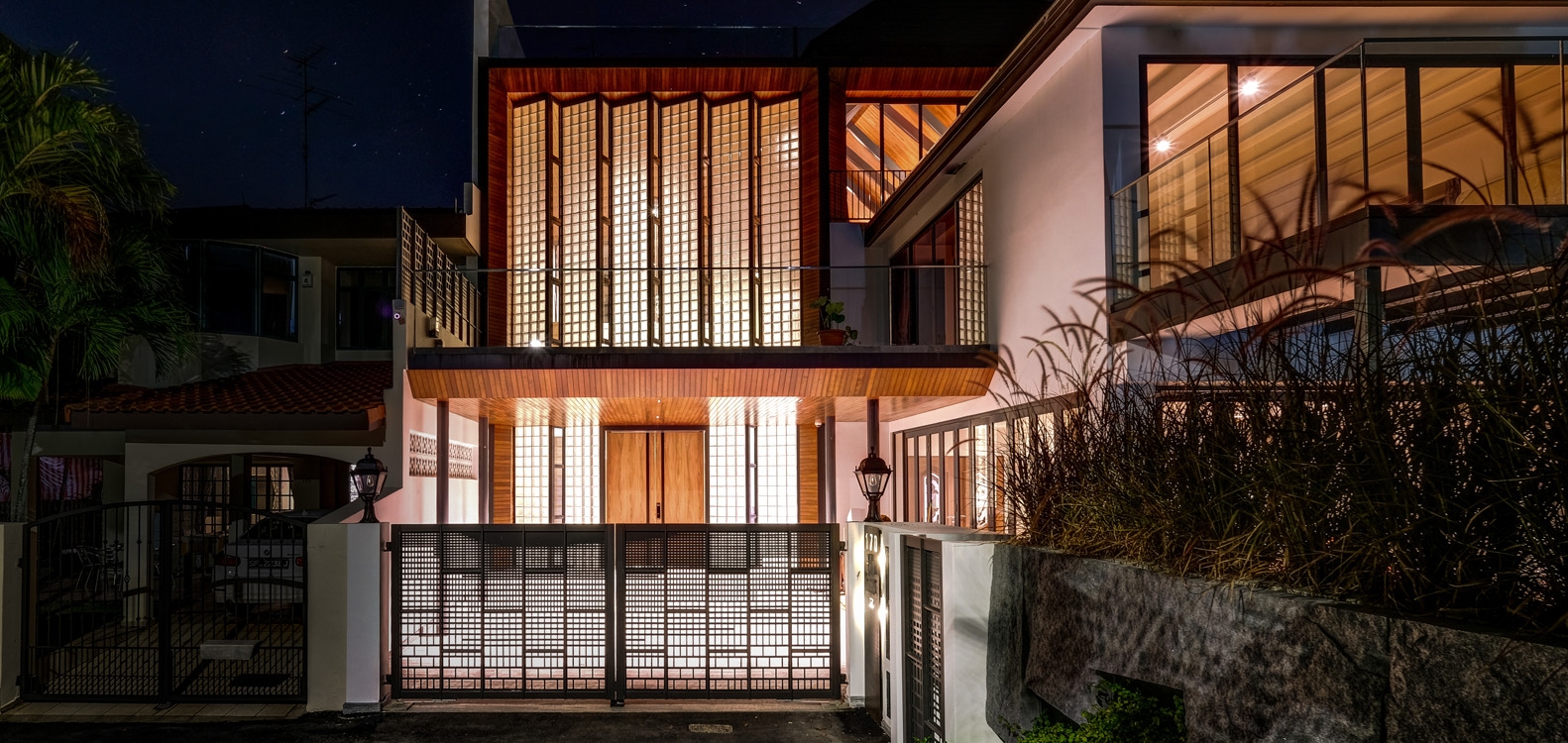 Screen House @ Coronation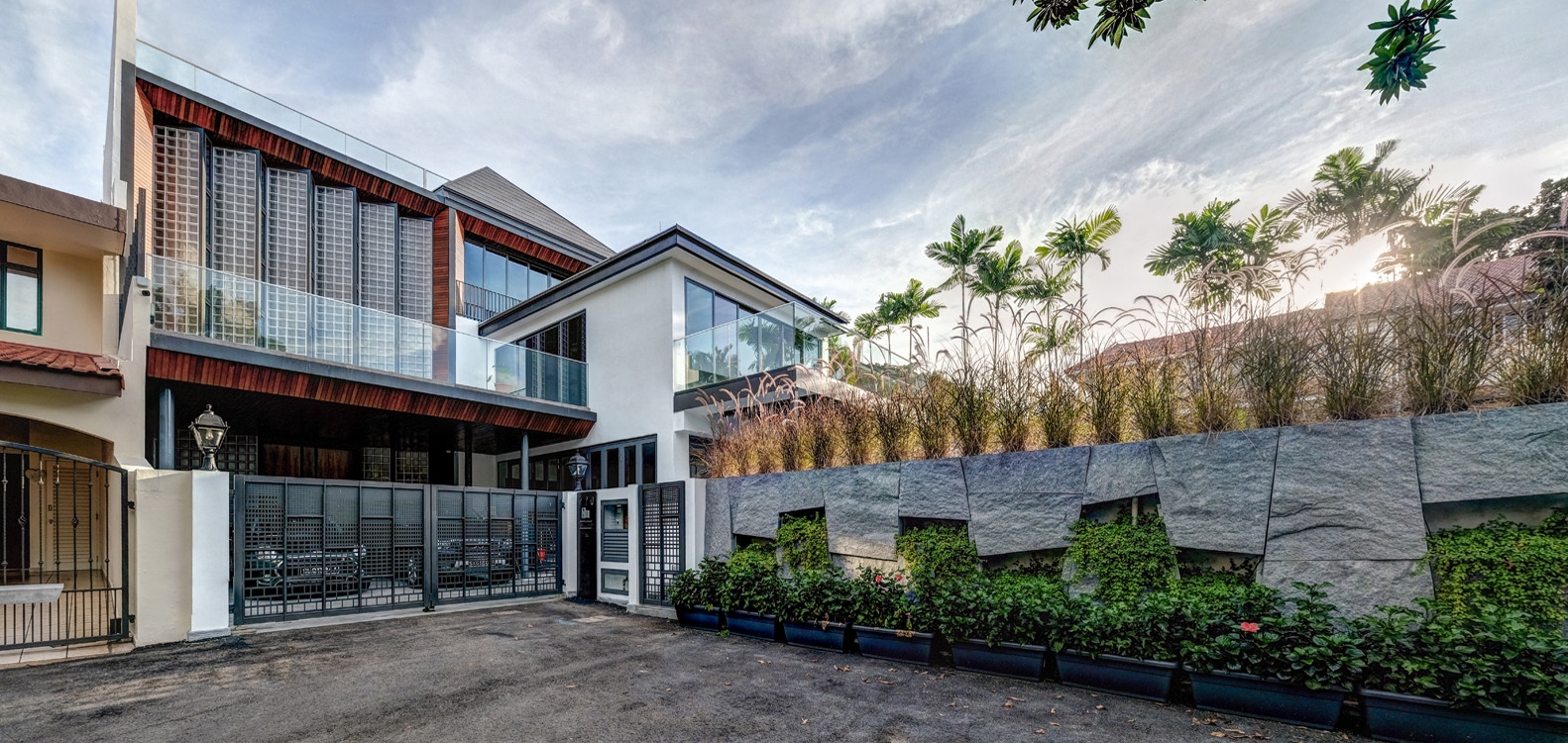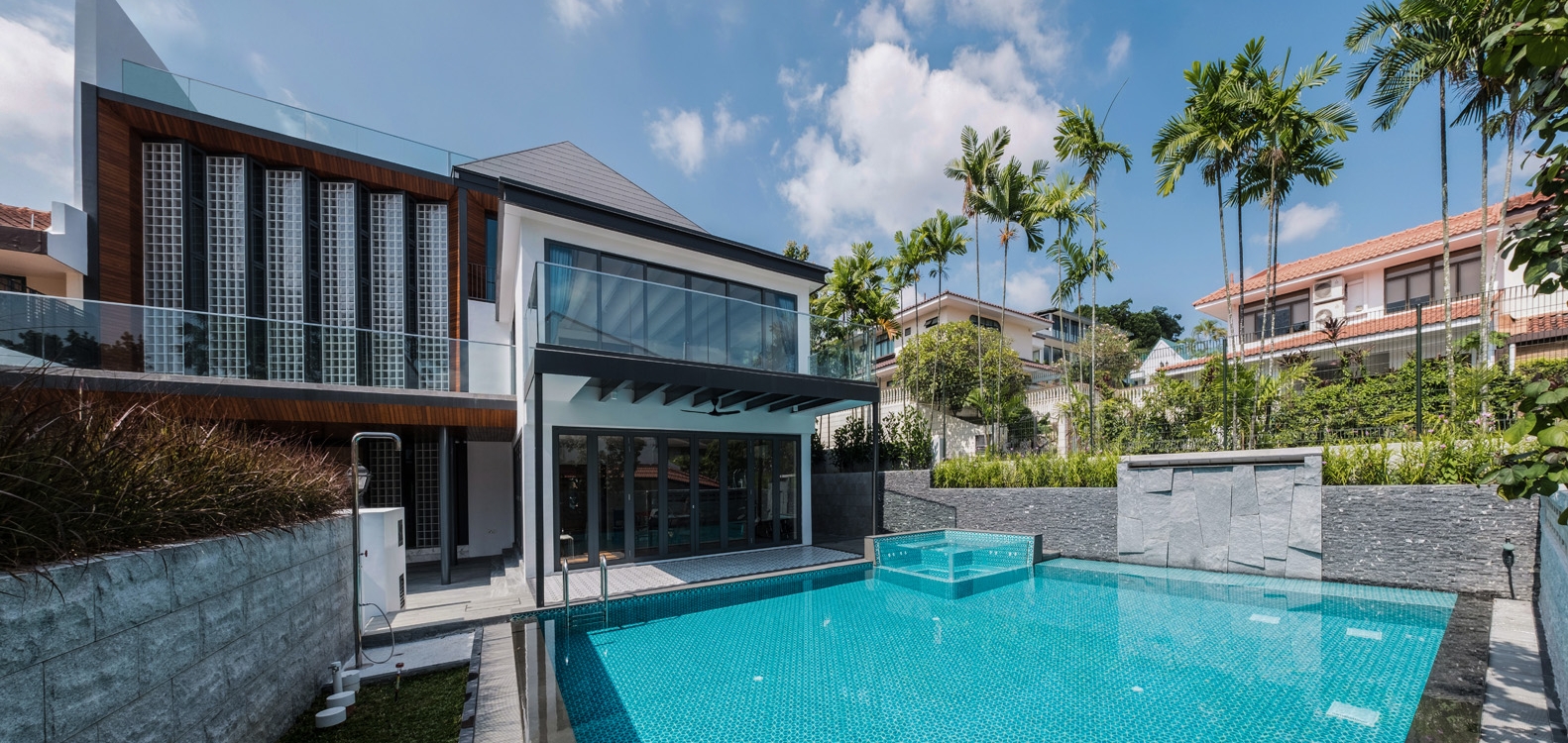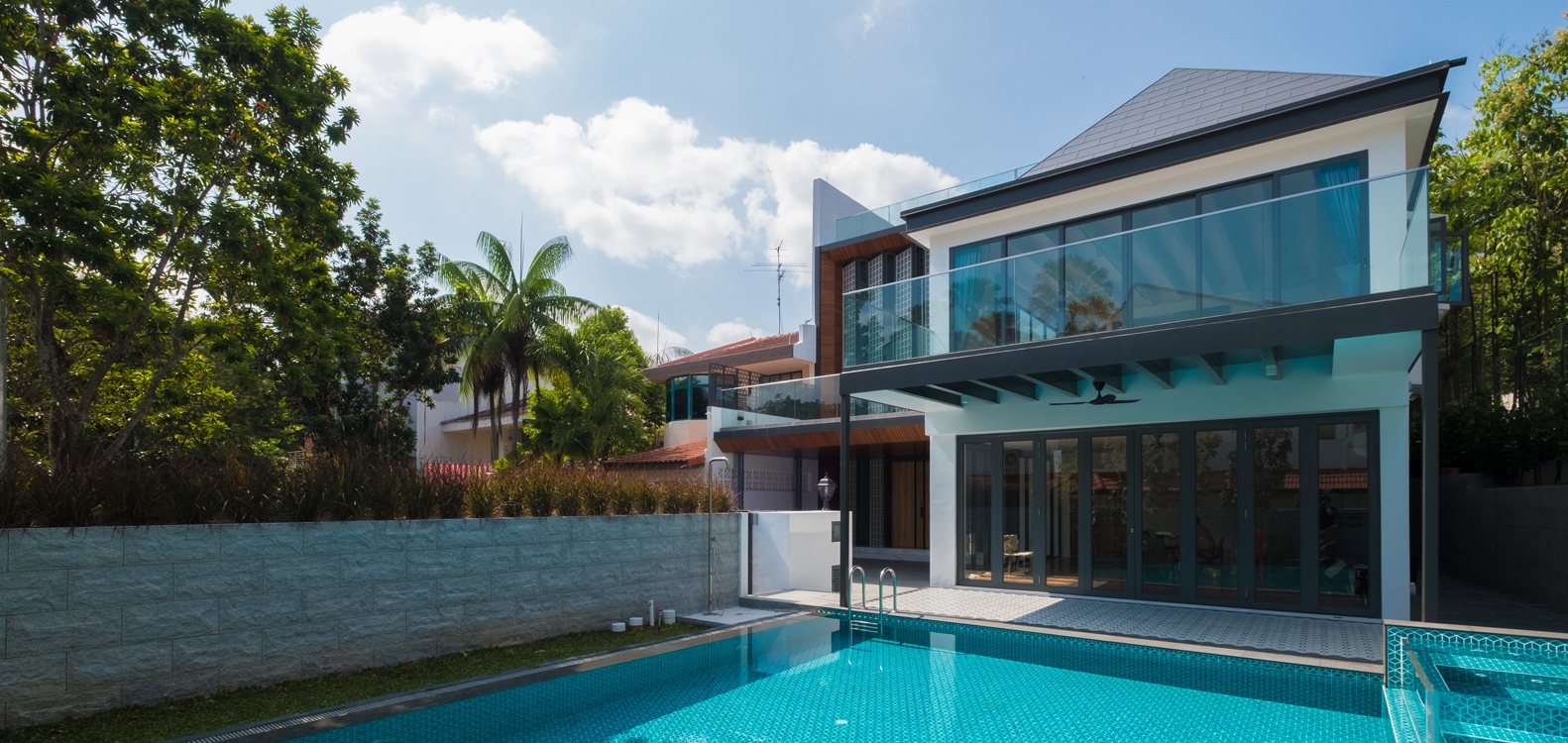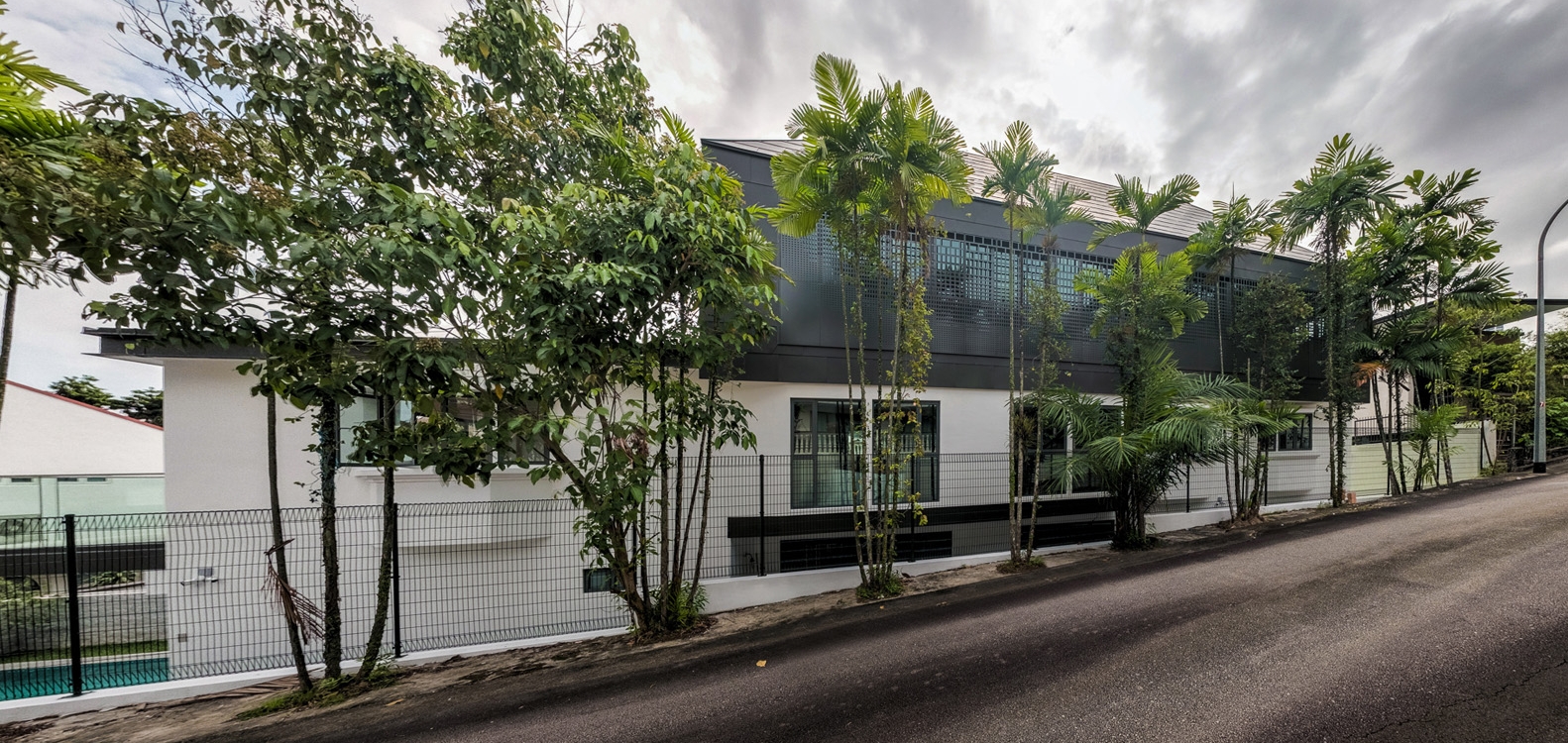 Screen House @ Coronation
Screen House @ Coronation is a 2 storey semi-detached house at Bukit Timah for a young family of 5. The development is an end plot of a semi-detached house, which has an unusually large site area. The client's wish is to have a house that can grow with their family – a place where they can grow old and their children would grow up. The challenge is to design a house that is flexible to encompass changes in response to the family demands at different stage.
The team expanded the floor area of the existing house by added a new 3rd storey and revitalized the tired building with a new look of modern façade materials such as the metal shingles envelope and timber sun shading louvers.
Status:
Completed 2018
Collaborators:
Produce Workshop Pte Ltd
Spatial Planing
The house is planned to grow in different stages. A simple division of public space on the 1st storey, private rooms on the 2nd storey and a multi-purpose space on the 3rd storey.
On the 1st storey, the dining area which is the social focal point of the house, is design with a high volume atrium that visually connects all 3 floors together. The stairs that connects the 2nd and 3rd storey are located on one side of the atrium, and the corridor to all the private rooms wraps around the atrium. A lounge is designed to be the flexible space beside the pool, where is can be used as a workshop for the master, and also for hosting guests during parties.
The 2nd storey consists of 4 private bedrooms. The corridor is deliberately designed to be wider than required so as to encourage interaction between family members throughout the day.
The 3rd storey is a multi-purpose Gallery, which can be used by the family members for gymnastic activities and games. It is also a space for expansion in future if required.
Glass Block Screen and Atrium
The house is situated in a semi-detached landed zone, where neighboring houses are at a proximity to each other. To preserve the privacy of the inhabitant, the front elevation facing the main road is designed with glass block as a screen, which allows ample light to defuse into the interior Atrium and at the same time prevent direct views into the interior from exterior. The effect is an uplifting feeling in the centre of the house, which connects the 3 floors together.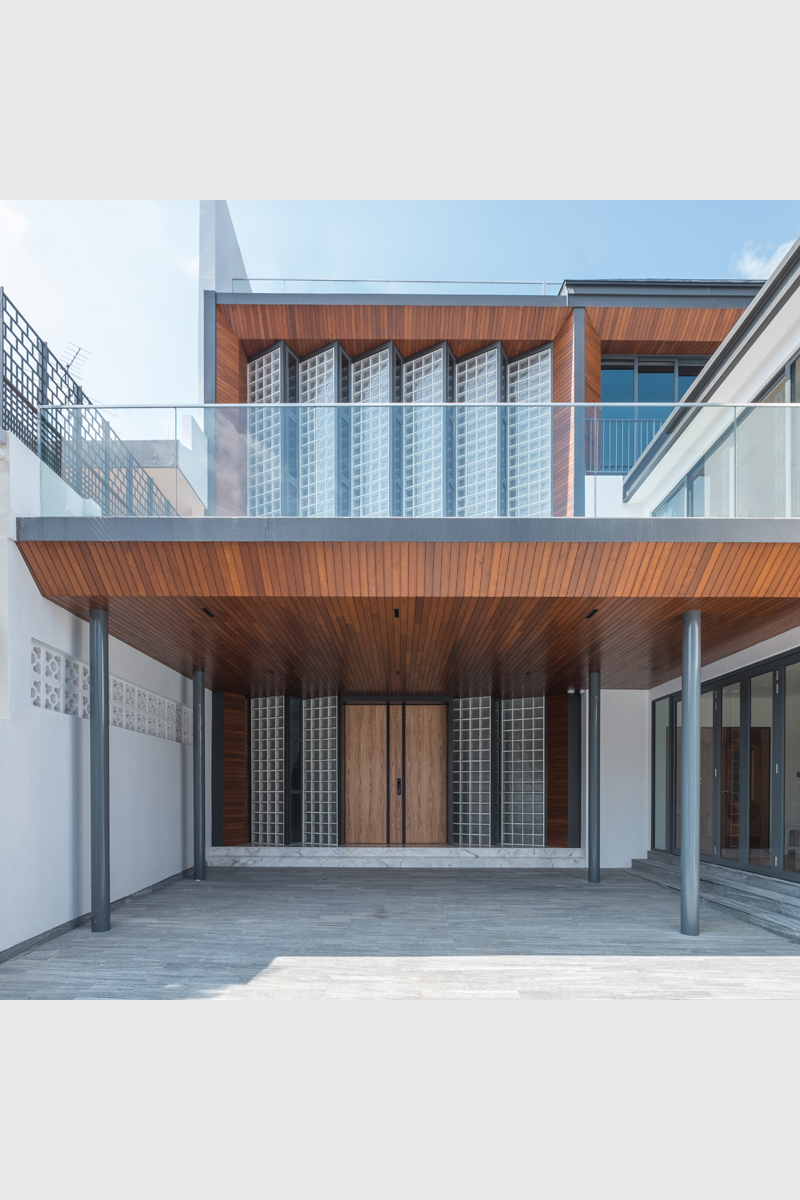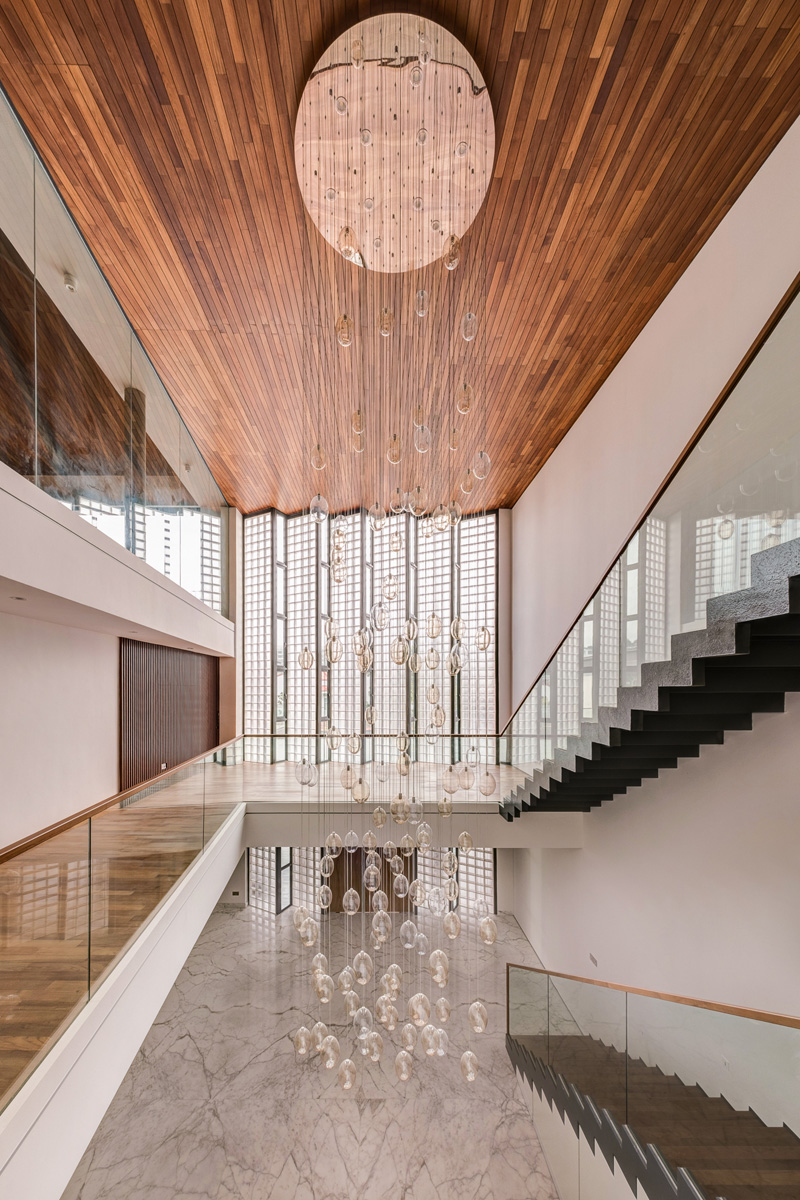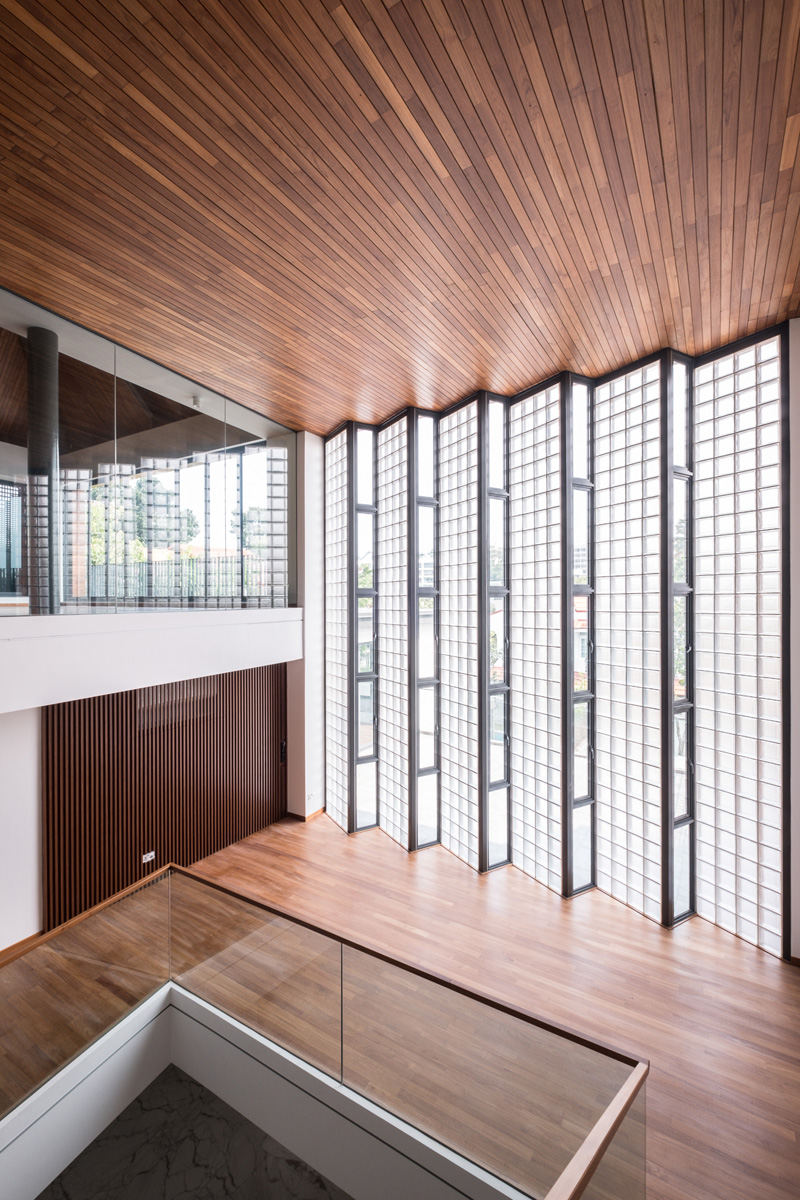 The Multi-Purpose Space
The highest level of the house is a Multi-Purpose Space, where the family will spend their time in communal activities together. The pitch roof at this level create a high volume space that allows good air flow ventilation, and a rock climbing wall to be installed within.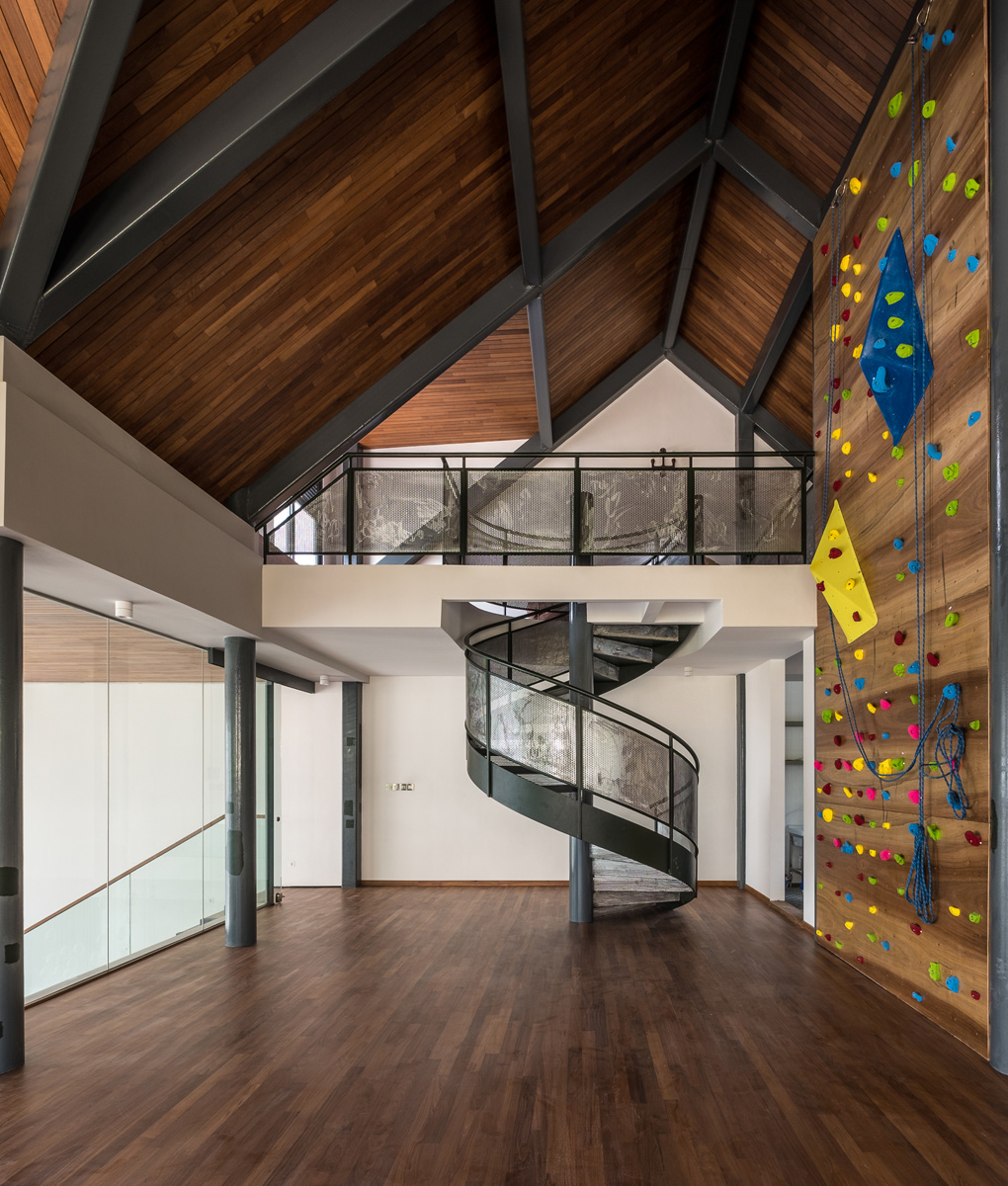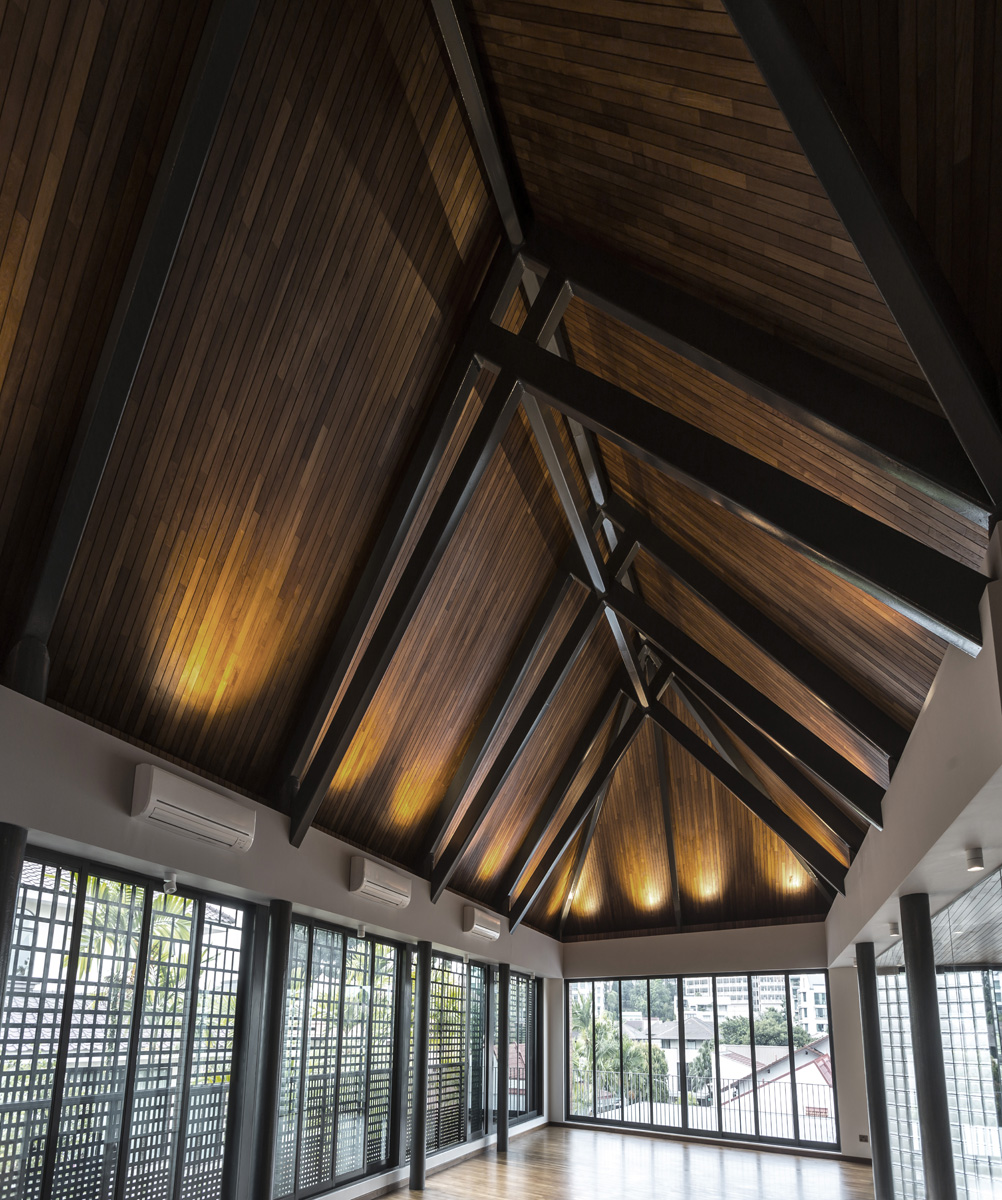 External Screen
The Length of the Multi-purpose Space, facing west, is designed with a perforated cut-out aluminium screen to reduce the heat generated from the sun.