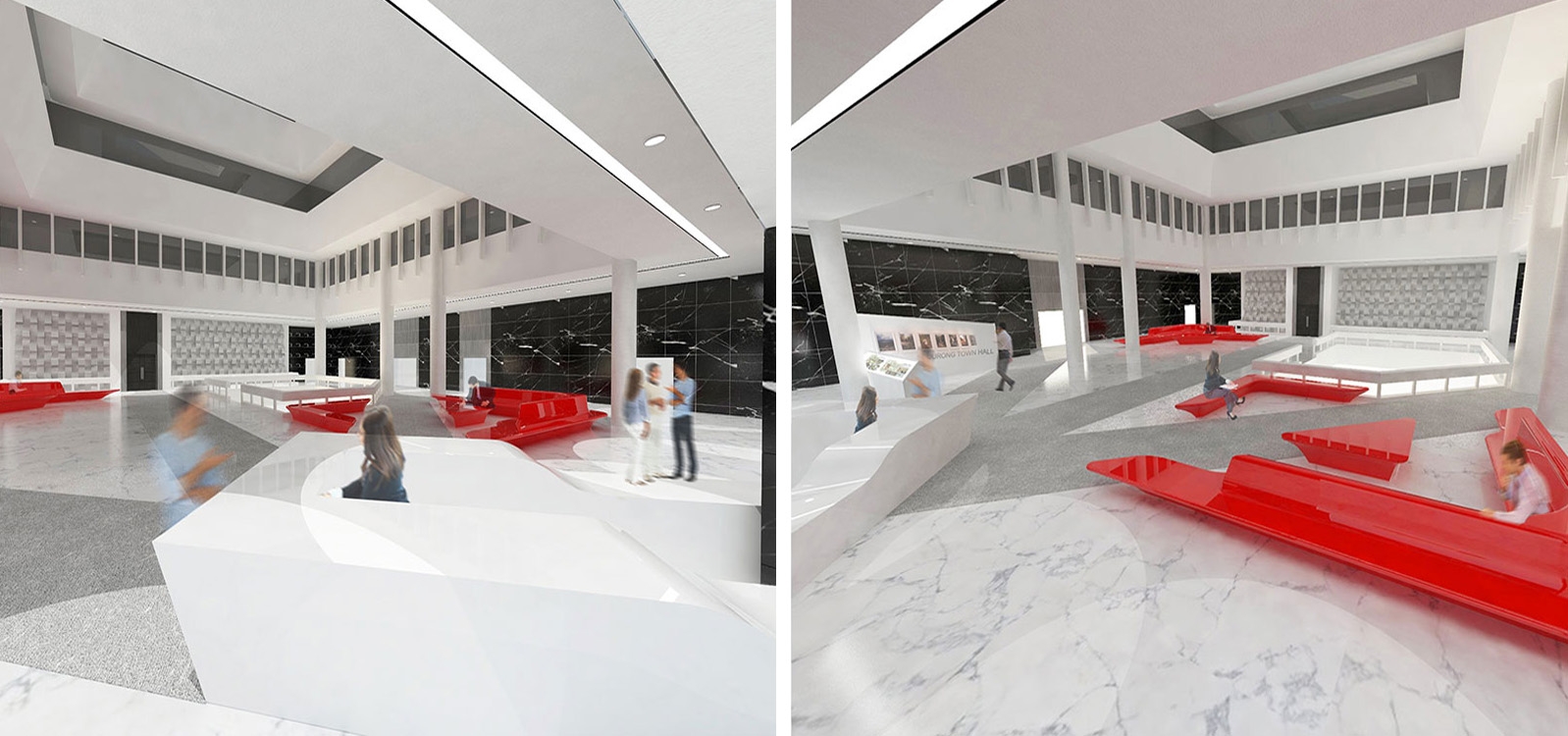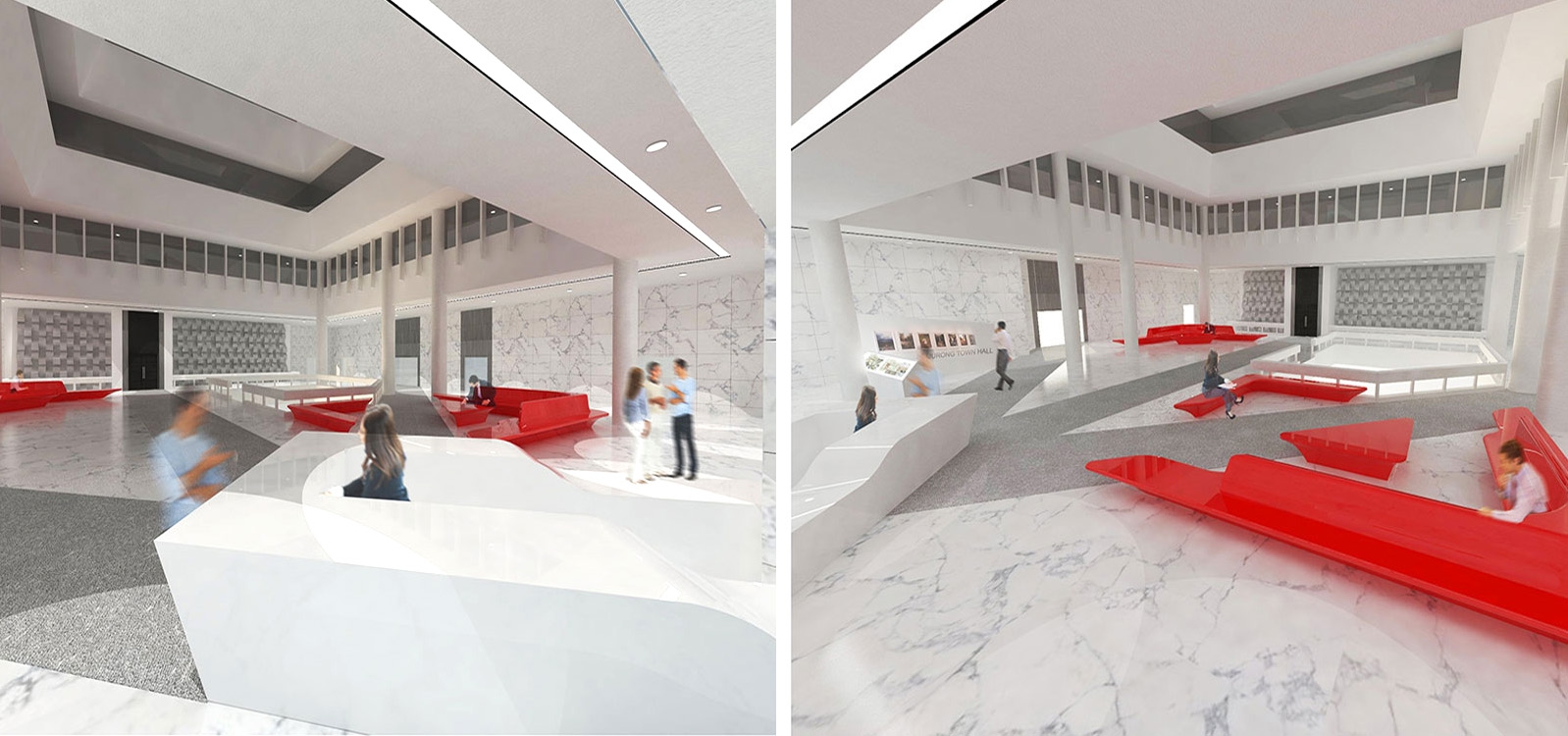 Jurong Town Hall
This design was proposed for Jurong Town Hall's facelift. JTC was looking for a new look at the waiting area of the Jurong Town Hall as a new frontage for the Trade Association that will be the main anchor for this iconic buiding. The design had to be sensitive and respectful to this National monument. The current black and white scheme was kept and exemplified with carefully orchestrated red modern furniture strategically placed to give this vast volume of space a contemporary and avant garde look.
Status:
Proposal 2015
Design Approach
HIGHLIGHTING THE UNDERLAYING CIRCULATION PATHS
The monumentality of the volume at the level 1 atrium is spatially very significant and hence must be preserved. The proposed design aims not to change the look and feel of the heritage building but instead to make visually apparent some underlying spatial relationship, strengthening the sense of way-finding and to inject a sense of modern forwardness by means of avante garde furniture proposal.
Currently, the ground floor at that area serves multiple function. During the days whereby the Auditorium and Theatrette are in use, the concourse serves as a pre-function space. It also doubles up as a spill-out zone for the proposed new exhibition gallery adjacent to the current reception counter. The main concourse is where multiple circulation networks of visitors happen. Most significantly, the main circulatory visitors' ingress from the entrance drop-off linking to the Auditorium, Lift lobby A, B and the café.
In terms of design, we hope that the interior design proposed for this space can assist in clear wayfinding for its occupants and especially first time visitors to this building. This is why, within the existing grid system of the ground floor plan, we have introduced floor carpets that connects people from the information counter at the main entrance to the various rooms on the ground floor, such as the Café, the lift lobby and the auditorium.
We highlight the invisible connective paths that leads people from the main entrance to the locations that they wish to go, rendering the intangible tangible.