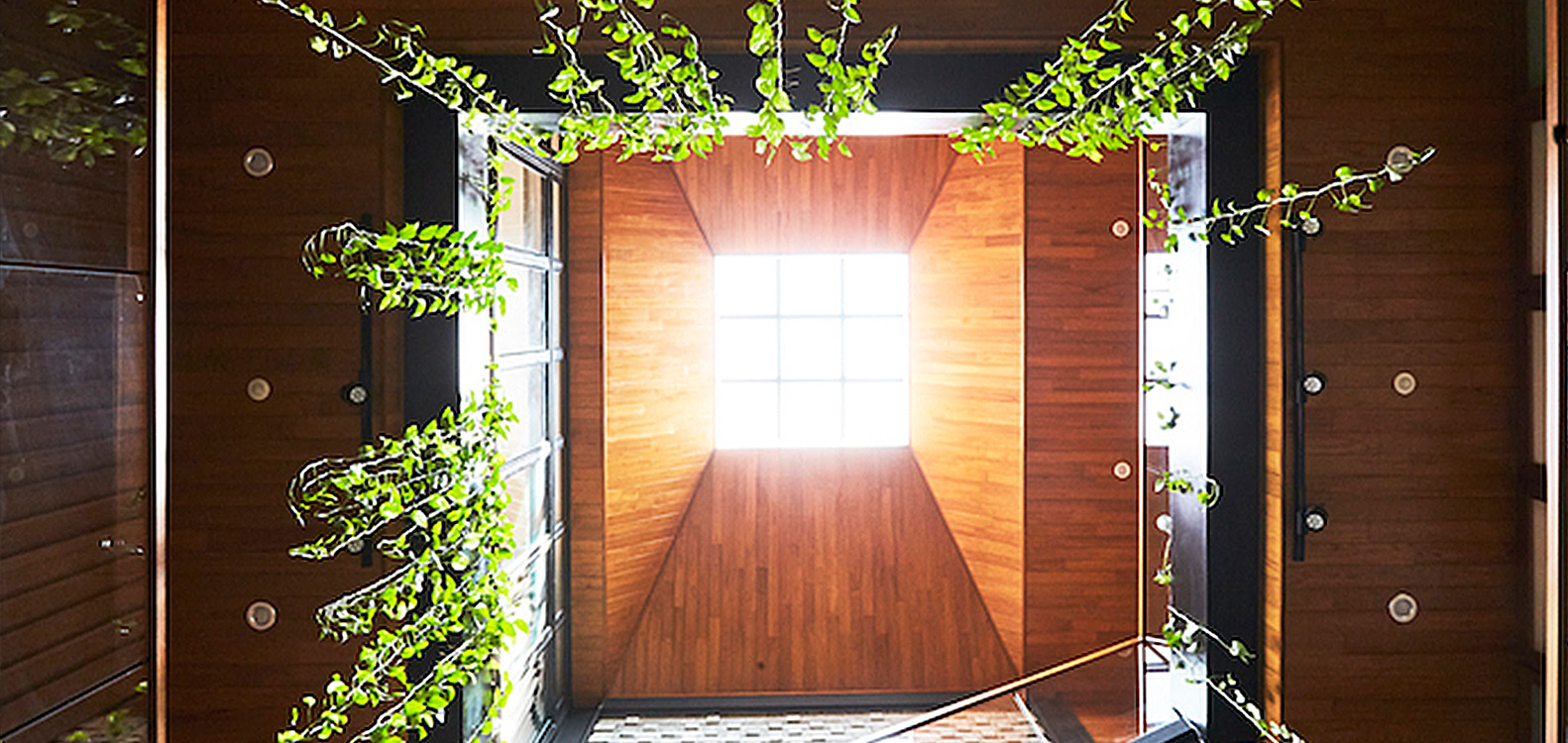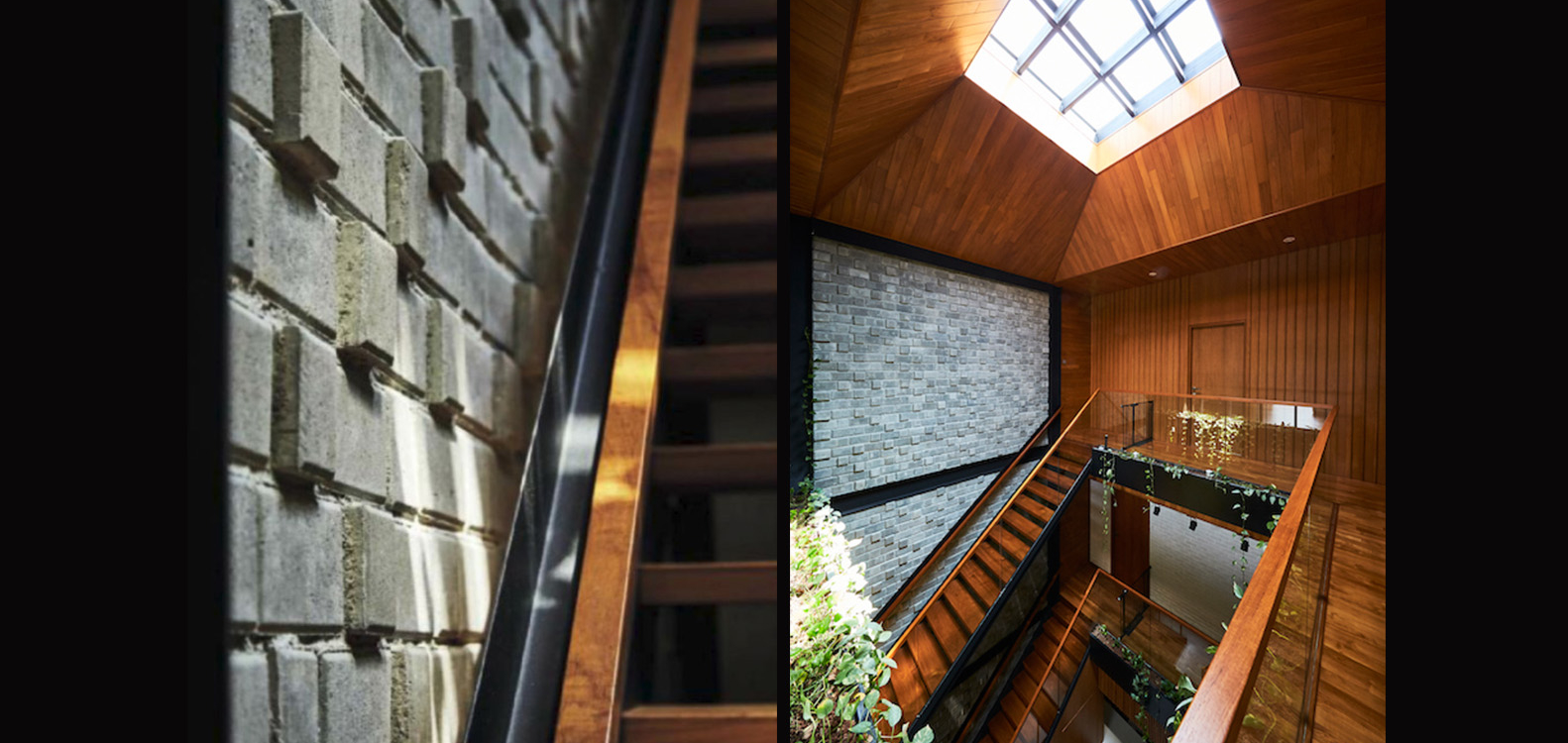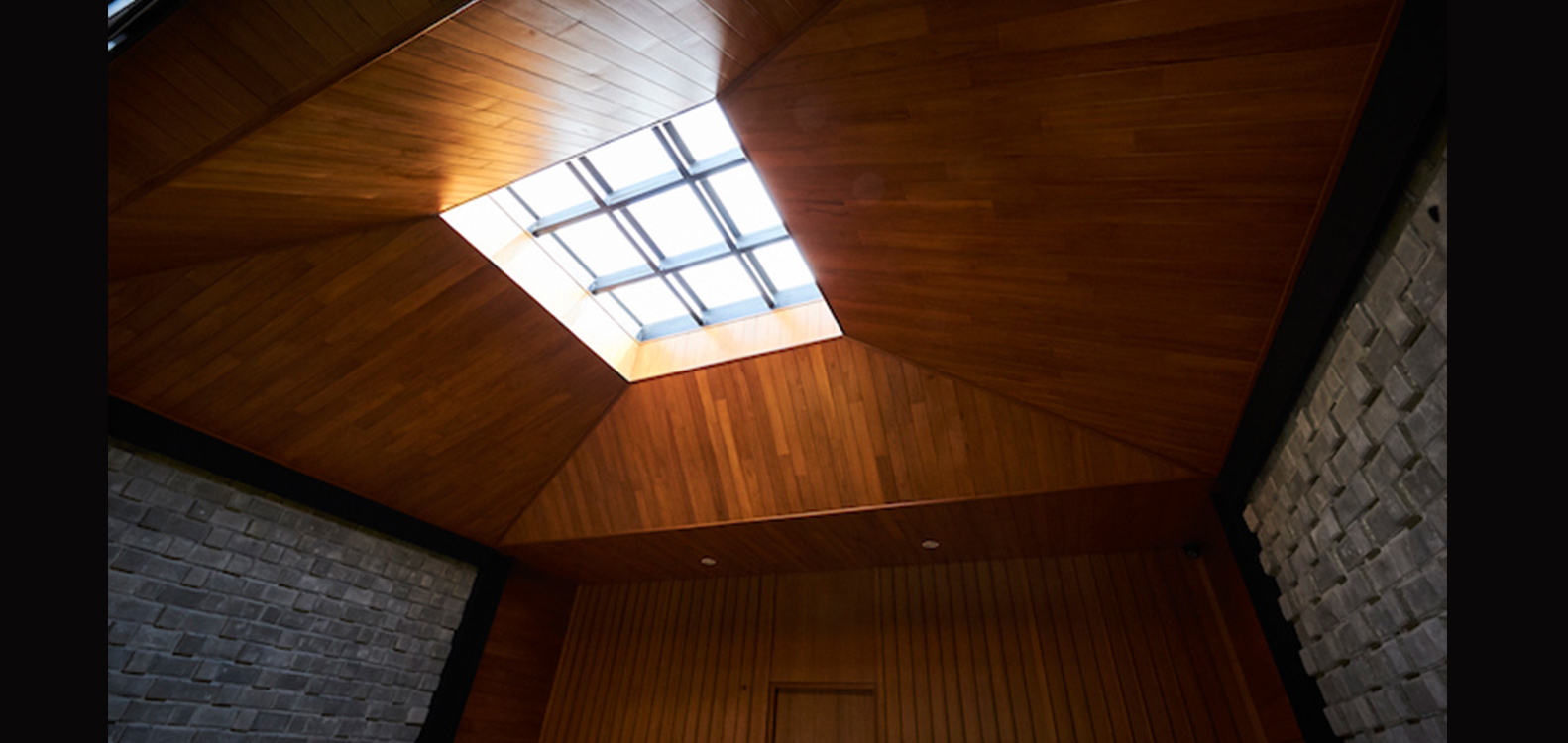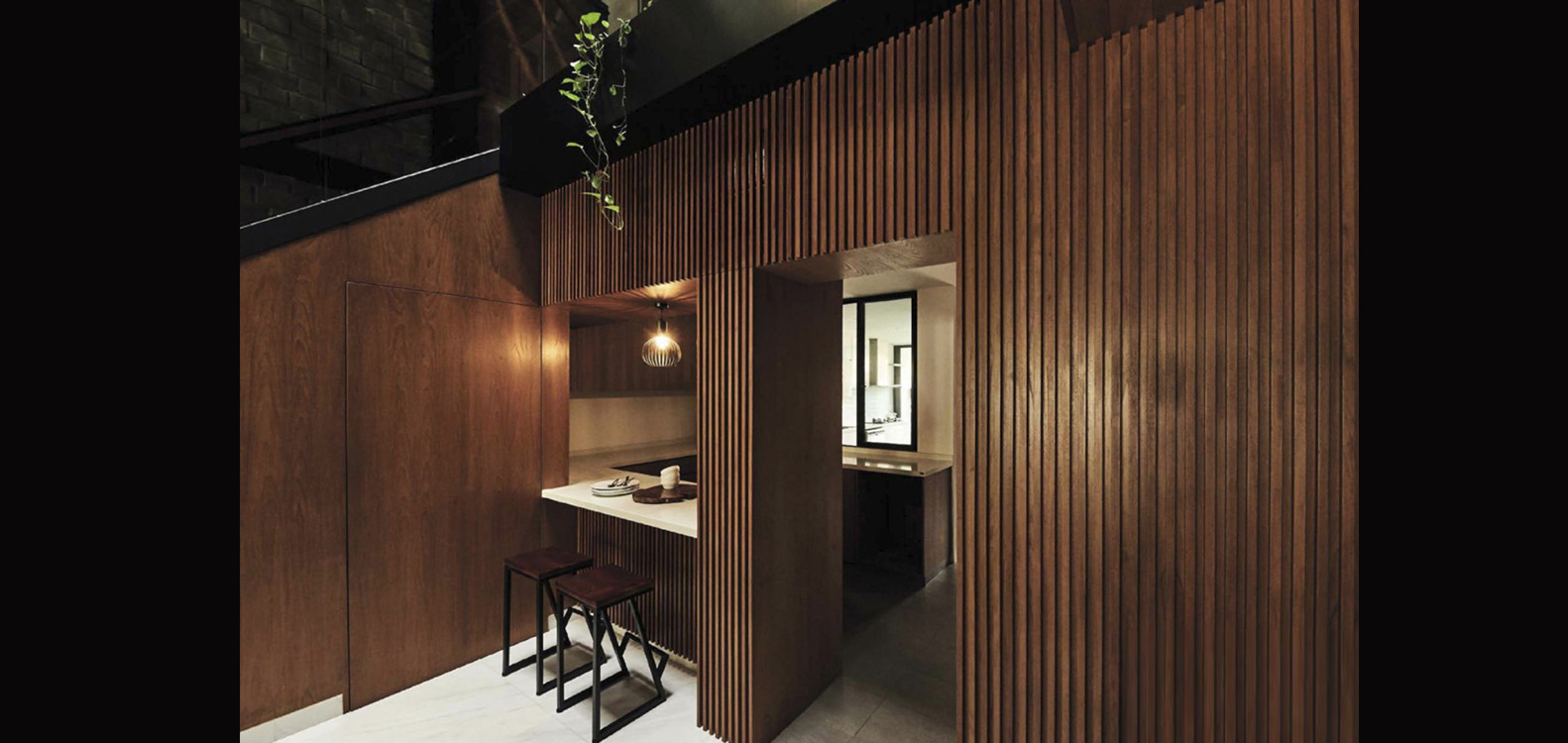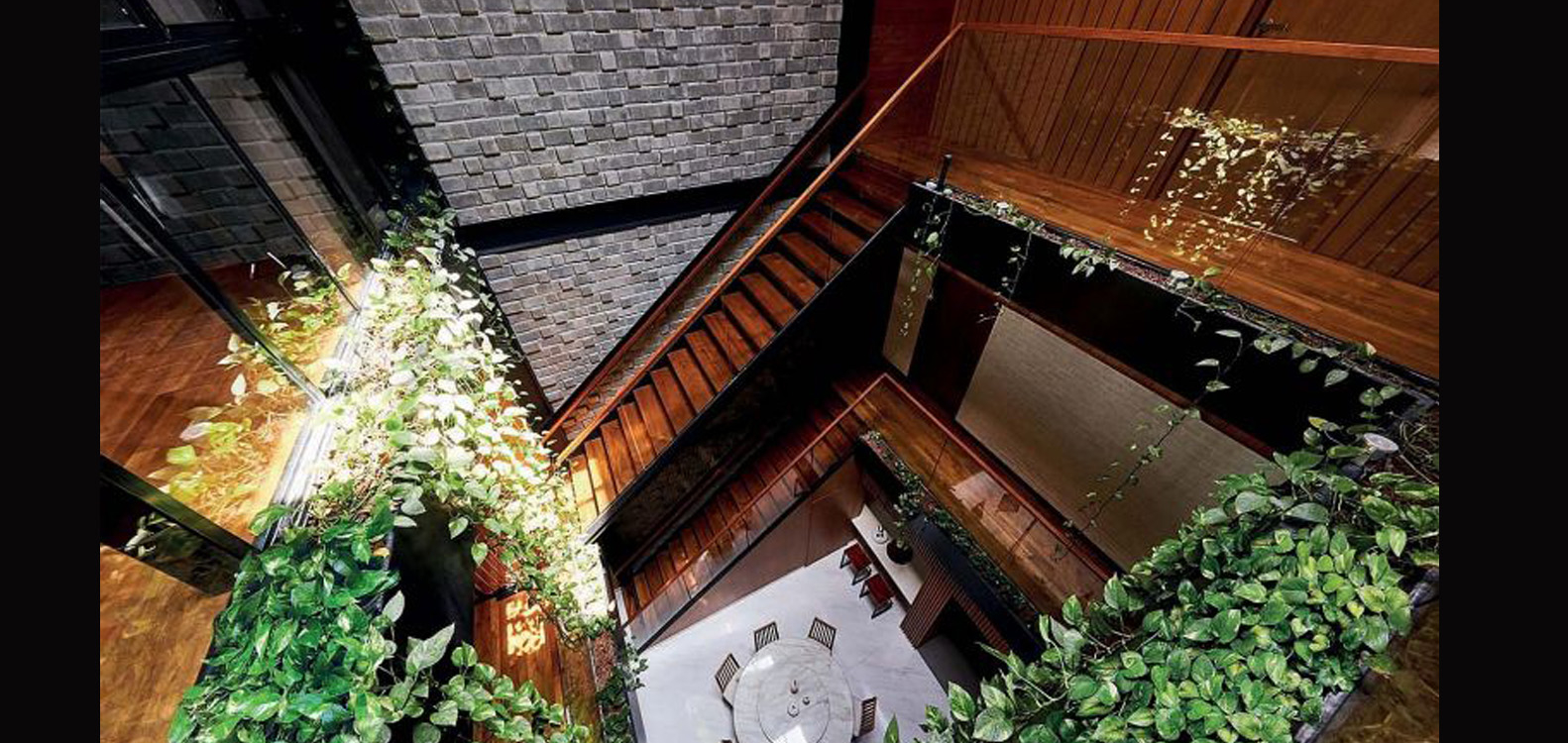 Lightwell House @ Medway
Located in Serangoon Garden is an intermediate terrace house – Lightwell House. A common phenomenon for this type of house is the long and deep site with only the front and back elevation fronting the exterior. Consequently, natural light is unable to reach the centre of the house, resulting in its dark interior. We were thus set out to turn this drawback into a strength. By introducing a lightwell into the centre of the house, it will certainly create a 'third elevation' for the terrace house.
Status:
Completed – 2017
Collaborators:
Produce Workshop Pte Ltd
Lightwell as generator of design
The centre of the length of the terrace house is the most noteworthy – a lightwell that breaks through the solid roof to bring natural lighting into the 3 volume space. This high volume space is thus designed to cater for social gatherings to take place. Hence the programme for such social gathering is the dinning space, where the owners can host their guests. Visual connectivity is extended from the ground floor to the 3rd floor and beyond due to the common space revolving around this lightwell. As a result of this lightwell, greenery was also infused to bring the inhabitant closer to nature.