Modern Minimalist House @ Springside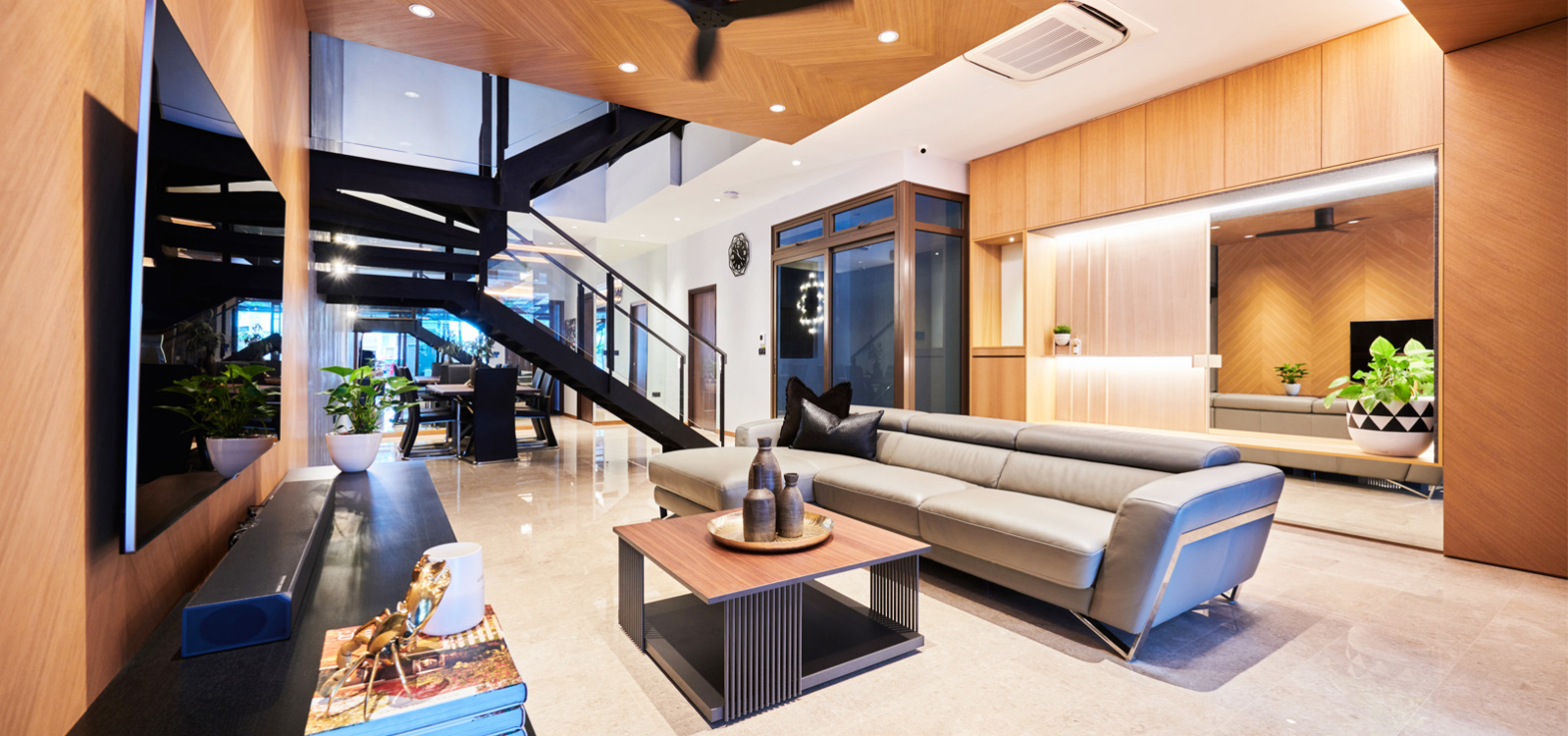 Modern Minimalist House @ Springside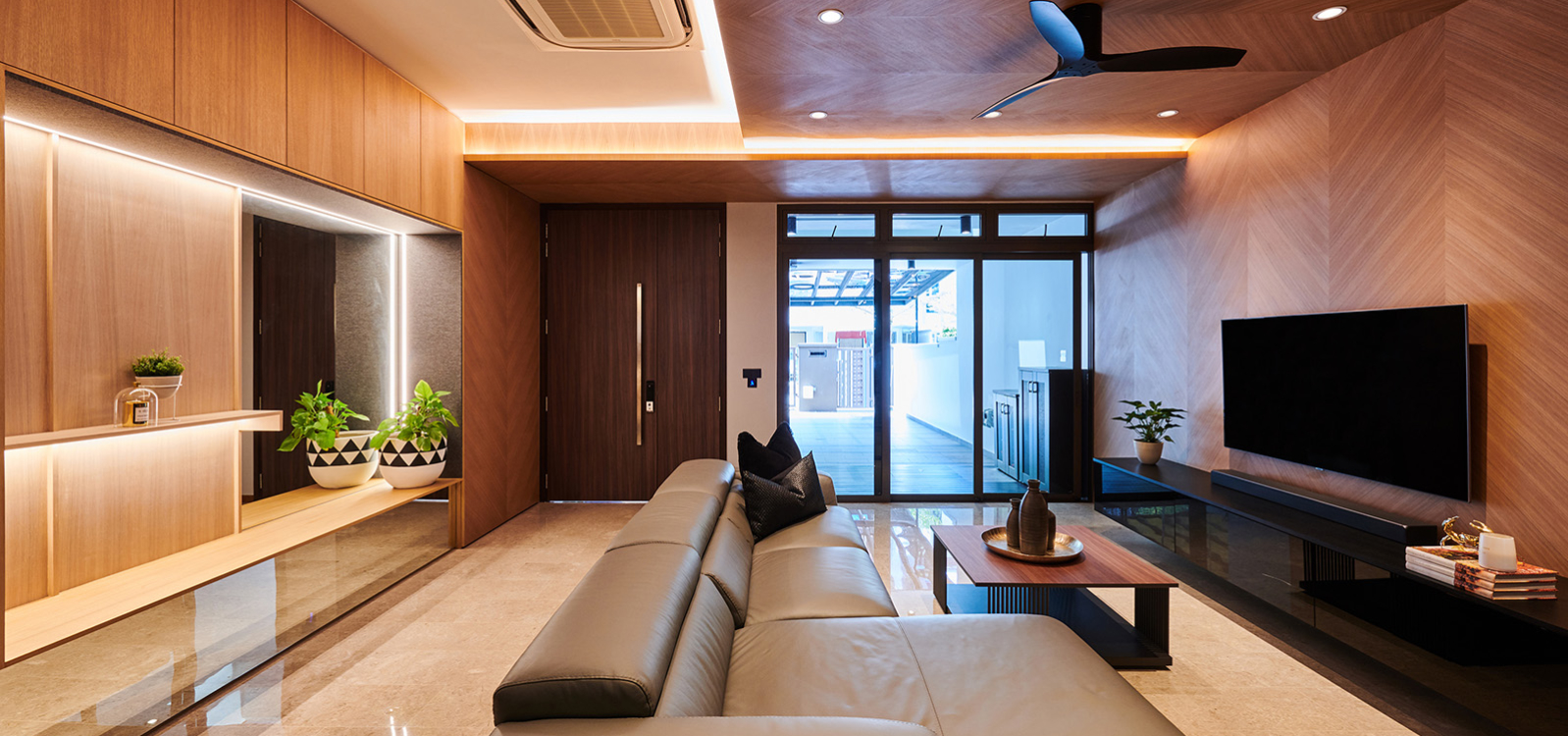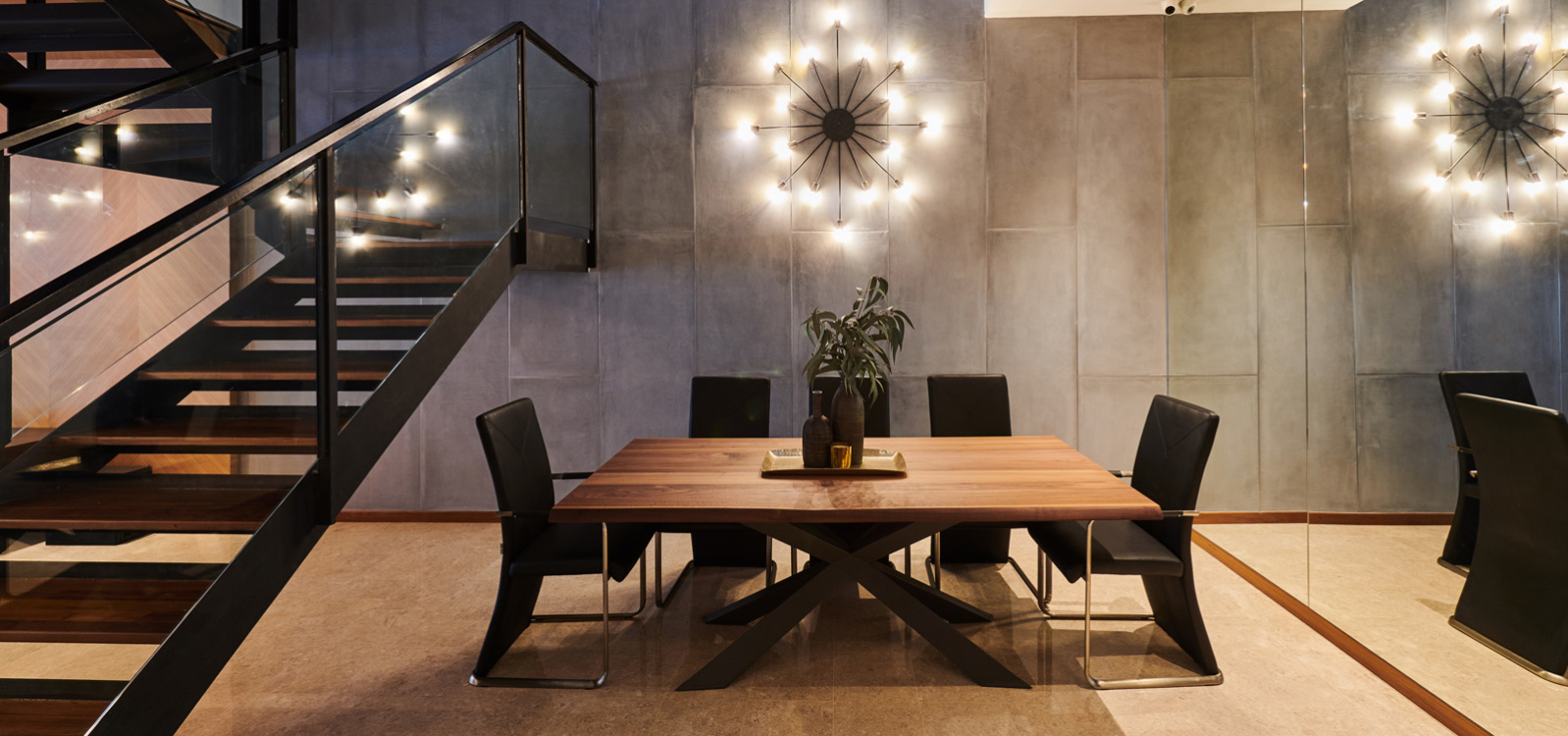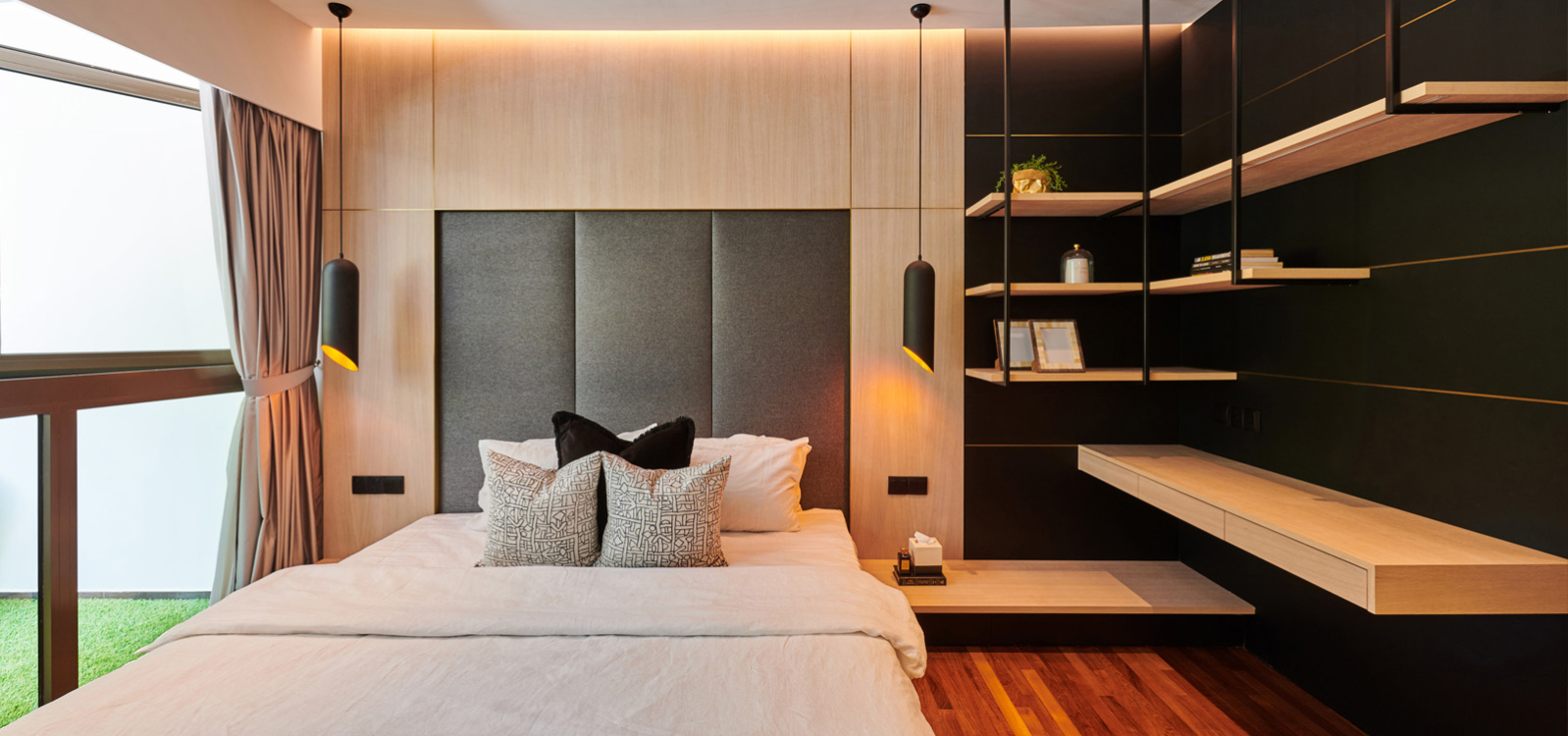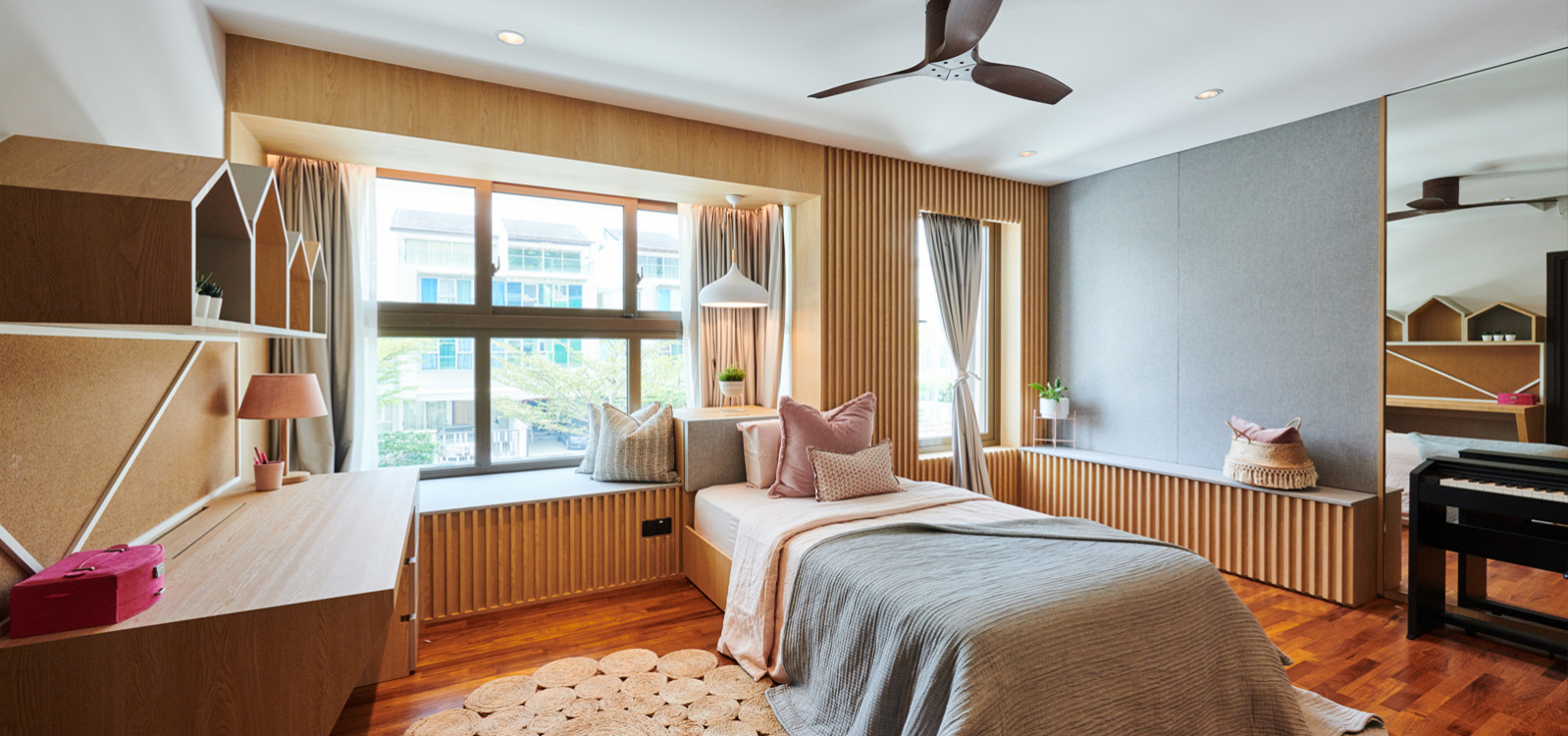 Modern Minimalist House @ Springside
Our client is a Multi-generation Family who moved into a Four storey intermediate terrace @ Springside Ave. The design of the interior of the house takes on a modern minimalist approach which emphasizes on line work to accentuate the spaces. Natural material, like wood, are used to balance the minimalist line work so that the inhabitant can connect with the space.
Status:
Completed – 2018
The living room is the focus of the house. A Oak-wood cladded wall, arranged in a herringbone pattern, forms the feature of this space. The Oak-wood cladding continues to the ceiling of the living room, creating a warm and cozy ambience, providing a shelter for the family.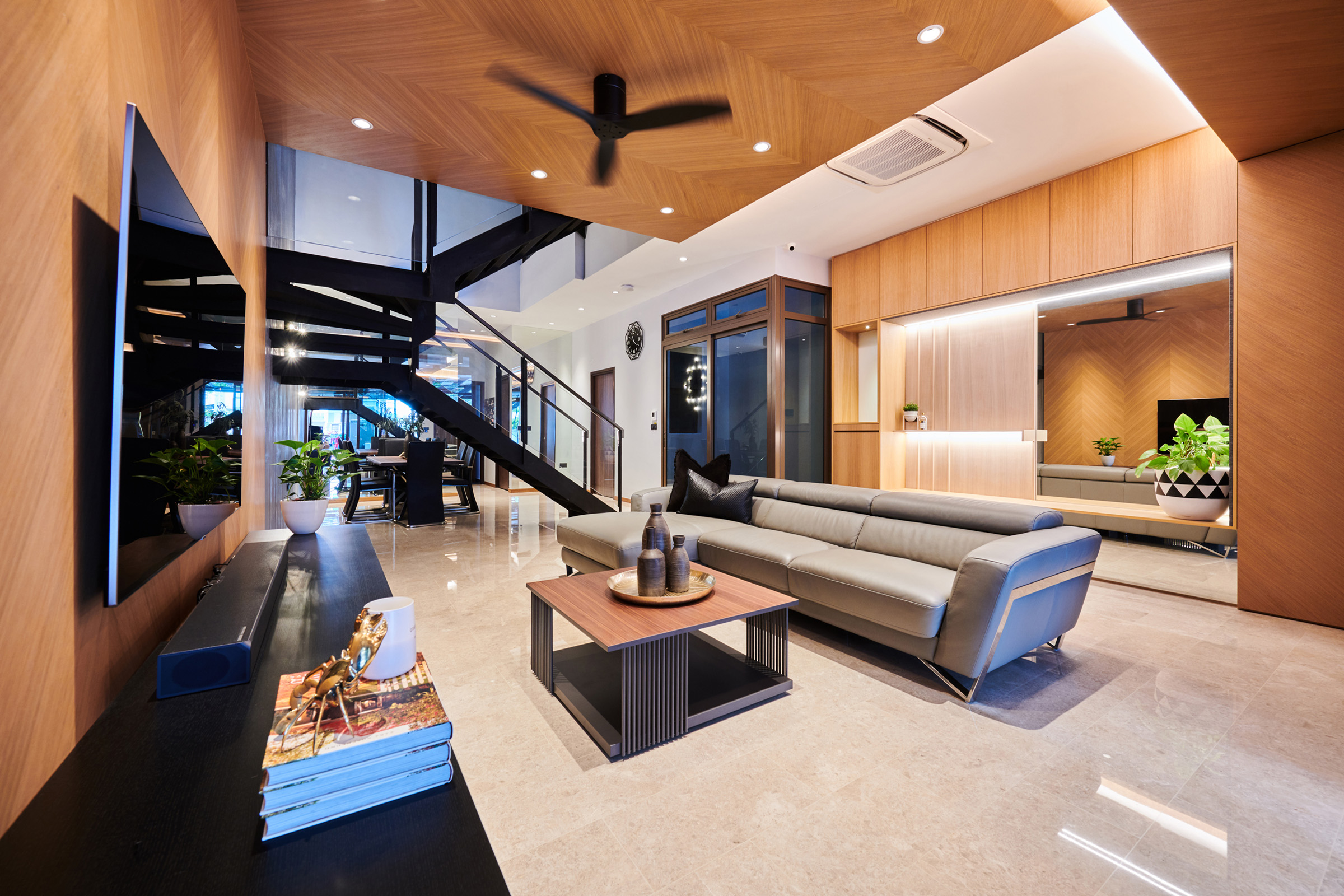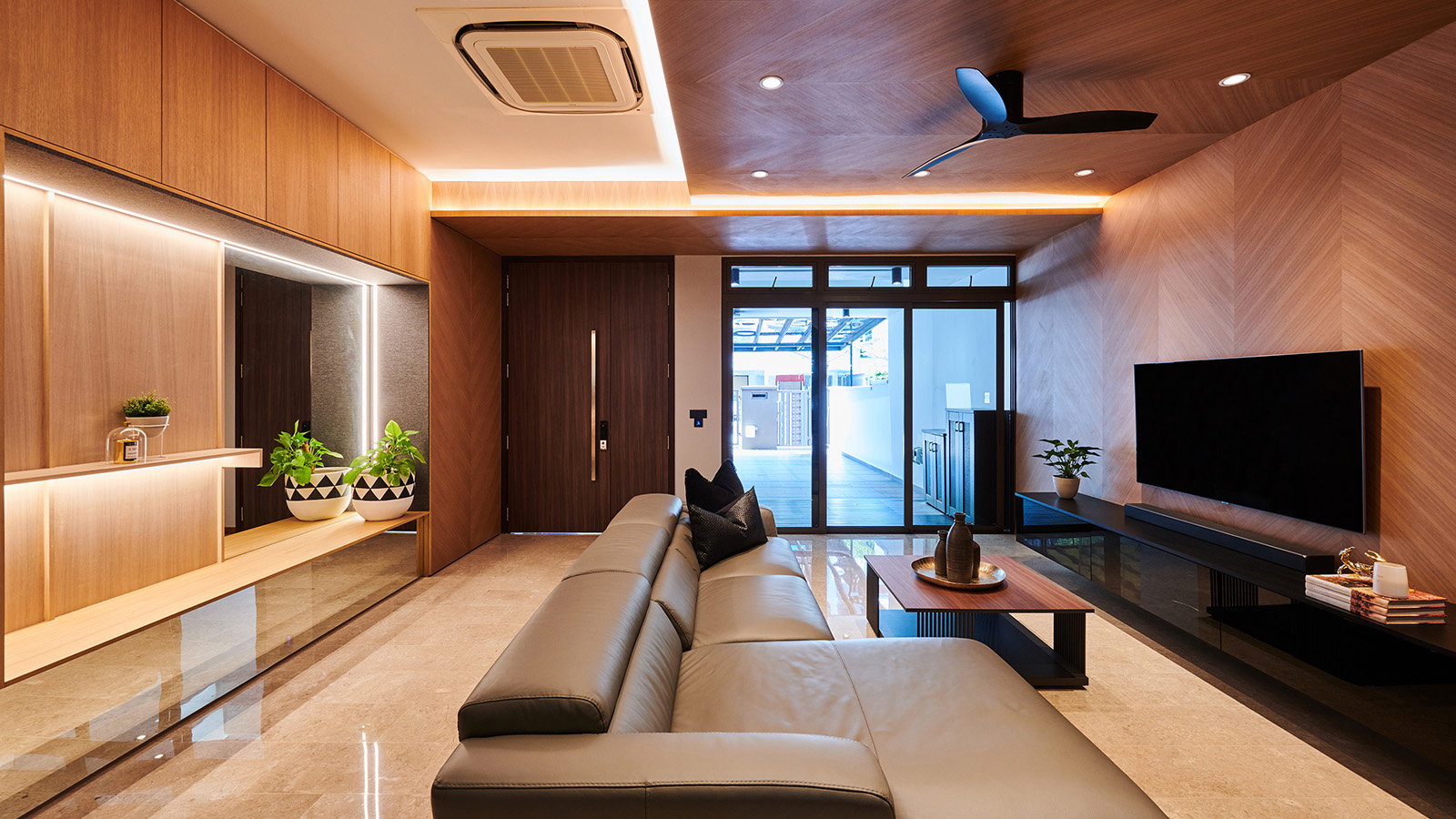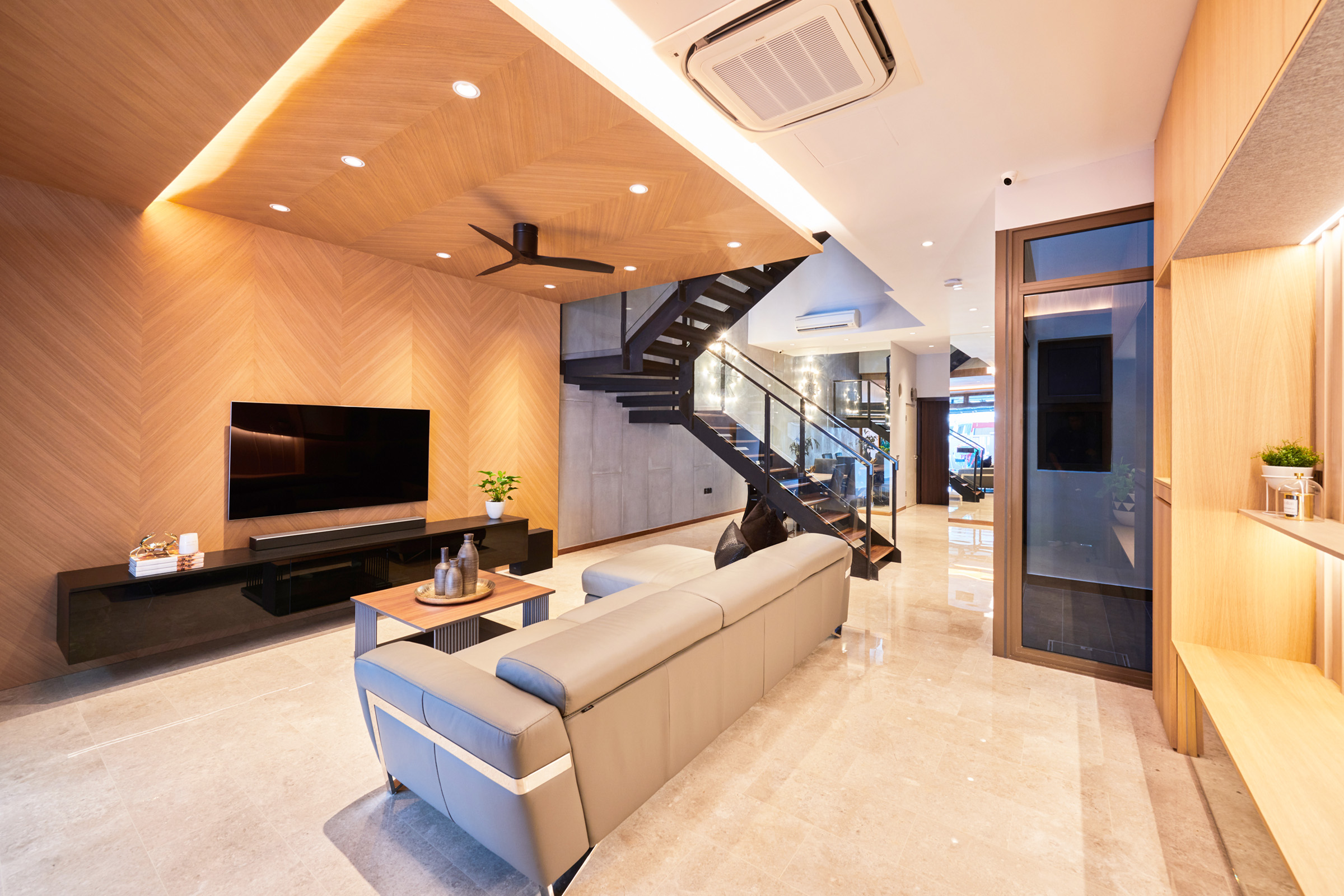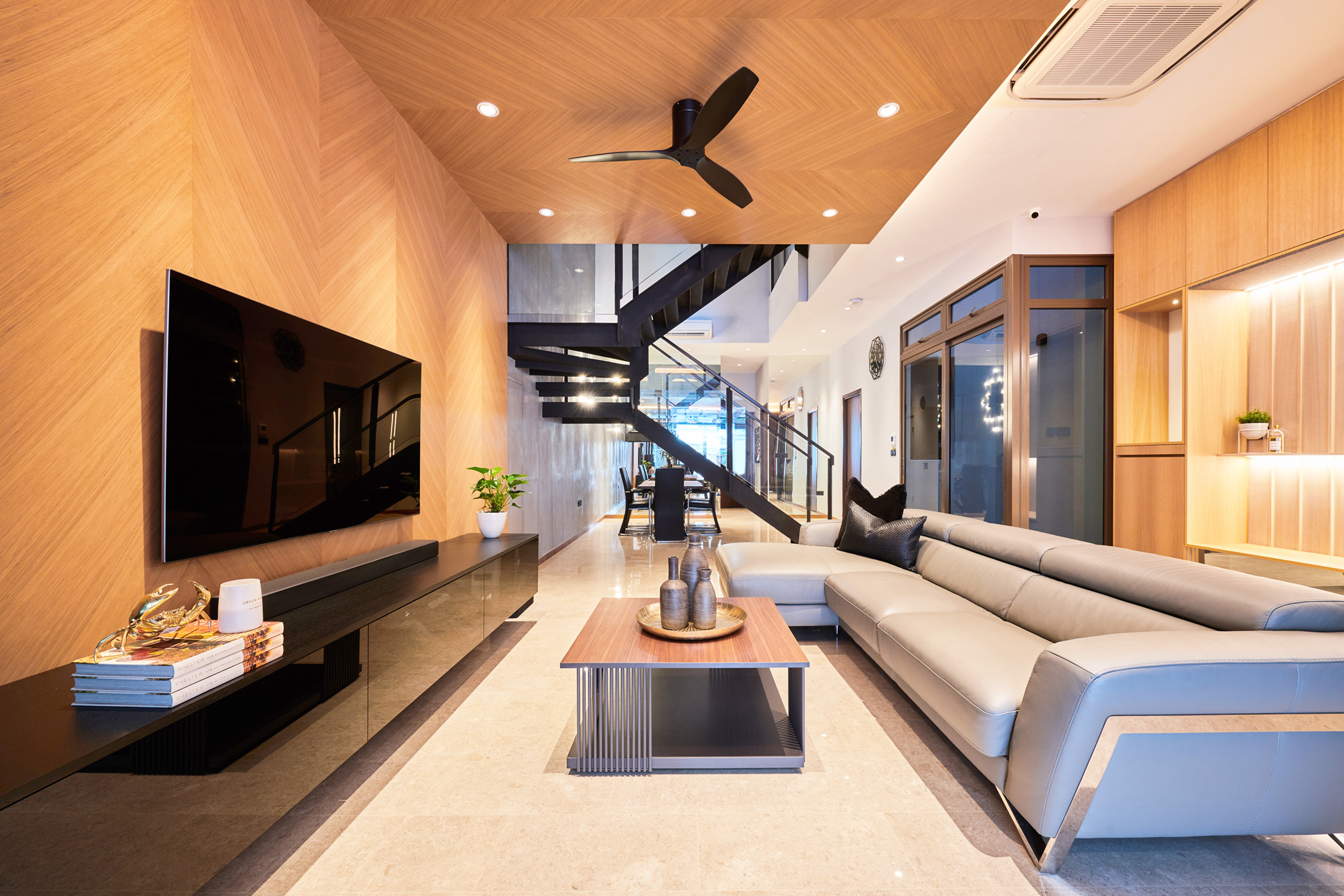 The dining room, next to the living room and divided by the internal stairs, is a high volume space. A concrete rendered wall provide the space an industrial chic feel. Black tinted mirror on the wall created an expansion of space through reflection, making the space large than actual.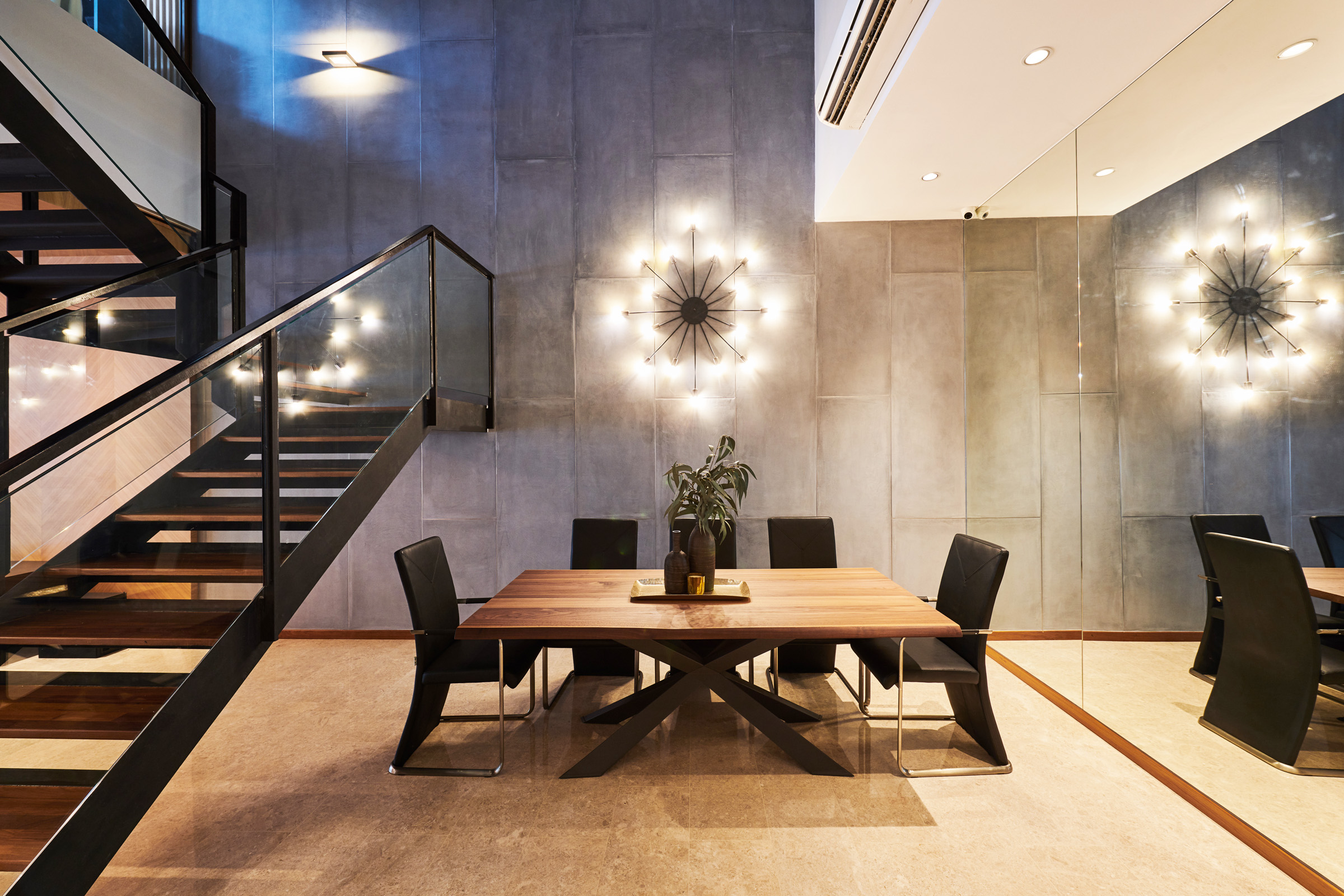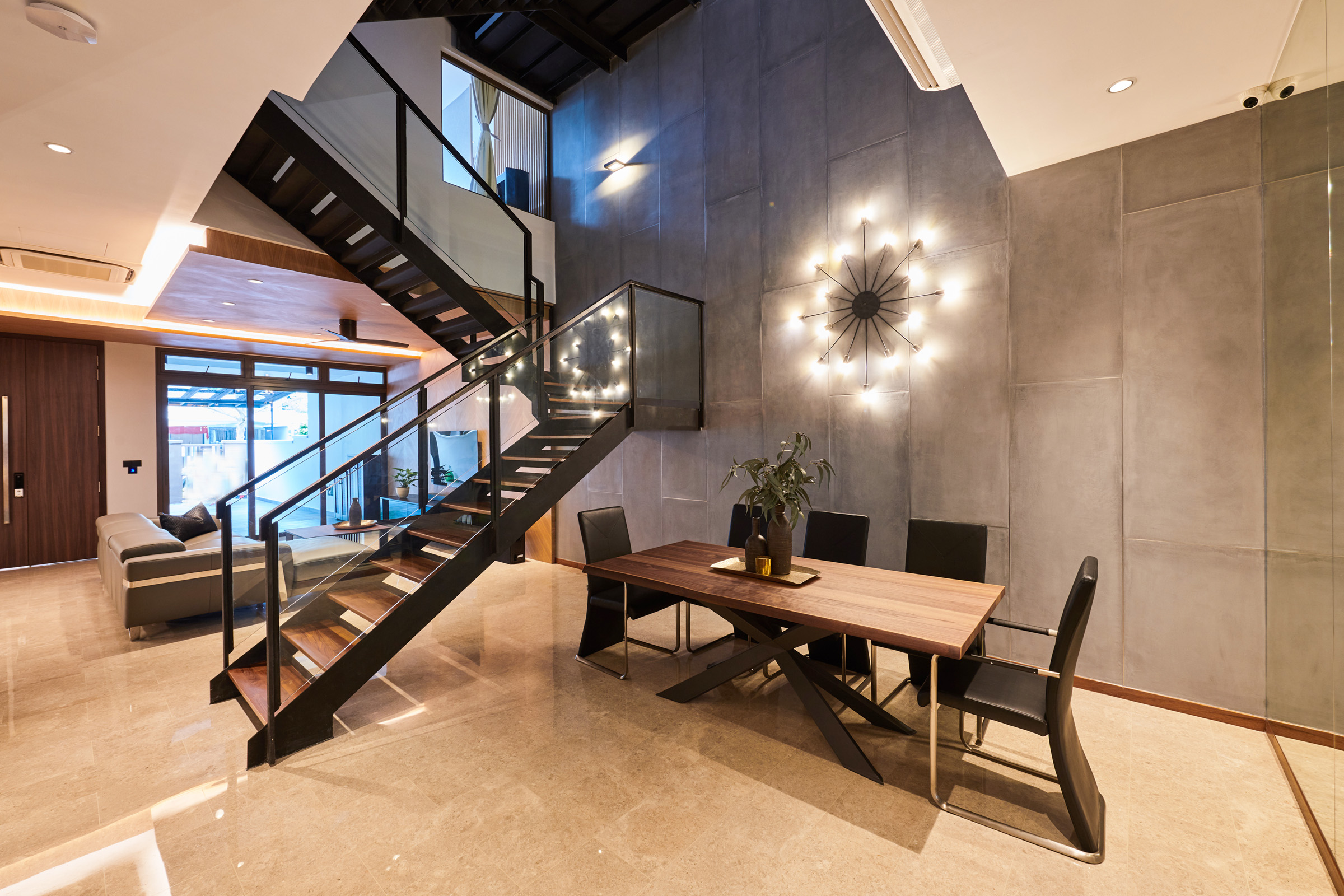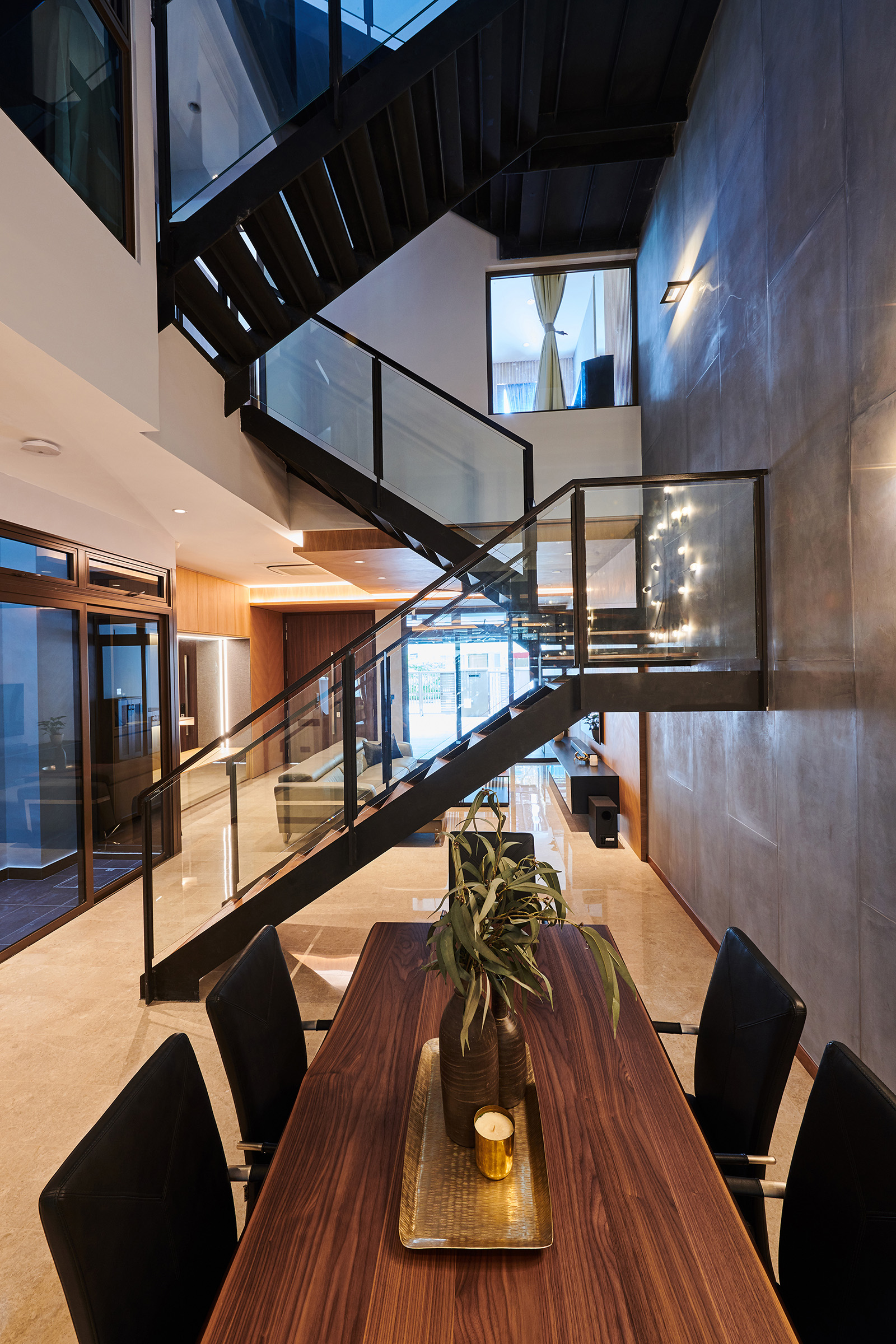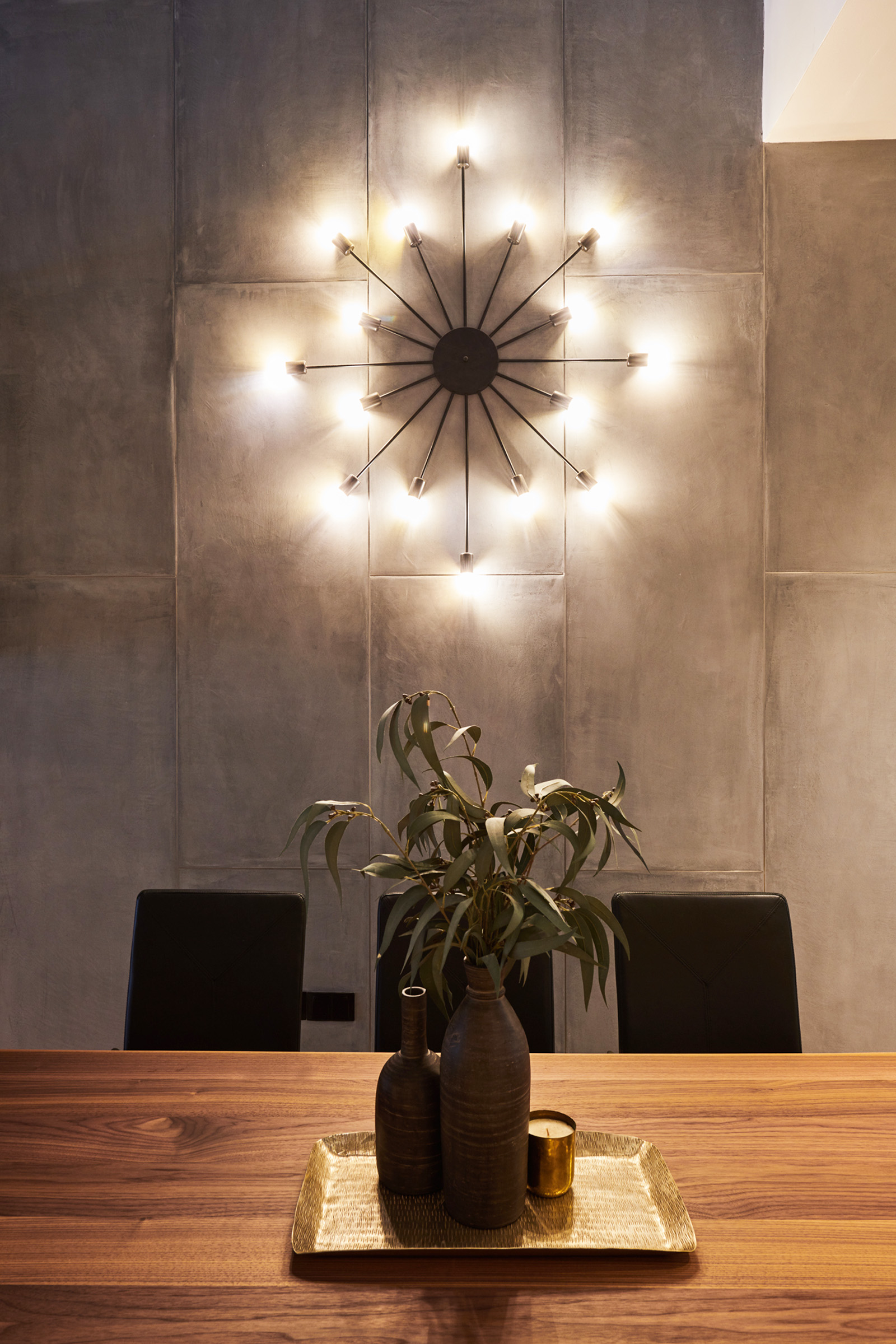 The Master Bedroom design expresses luxury in simplistic. The extensive use of light oak, with brass inset, together with black metal frames supporting wood shelves provides a space of respite for the Master and Mistress of the house.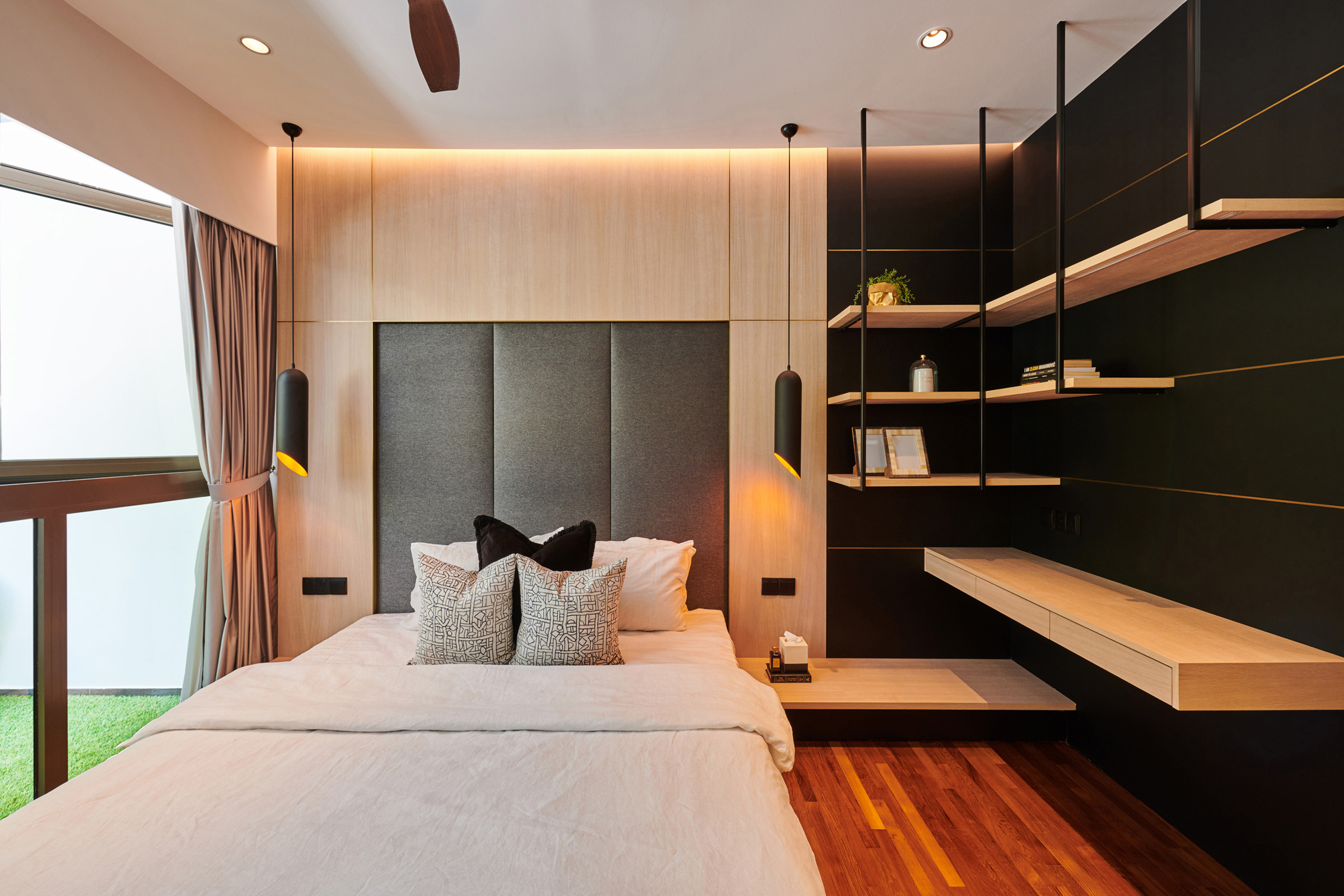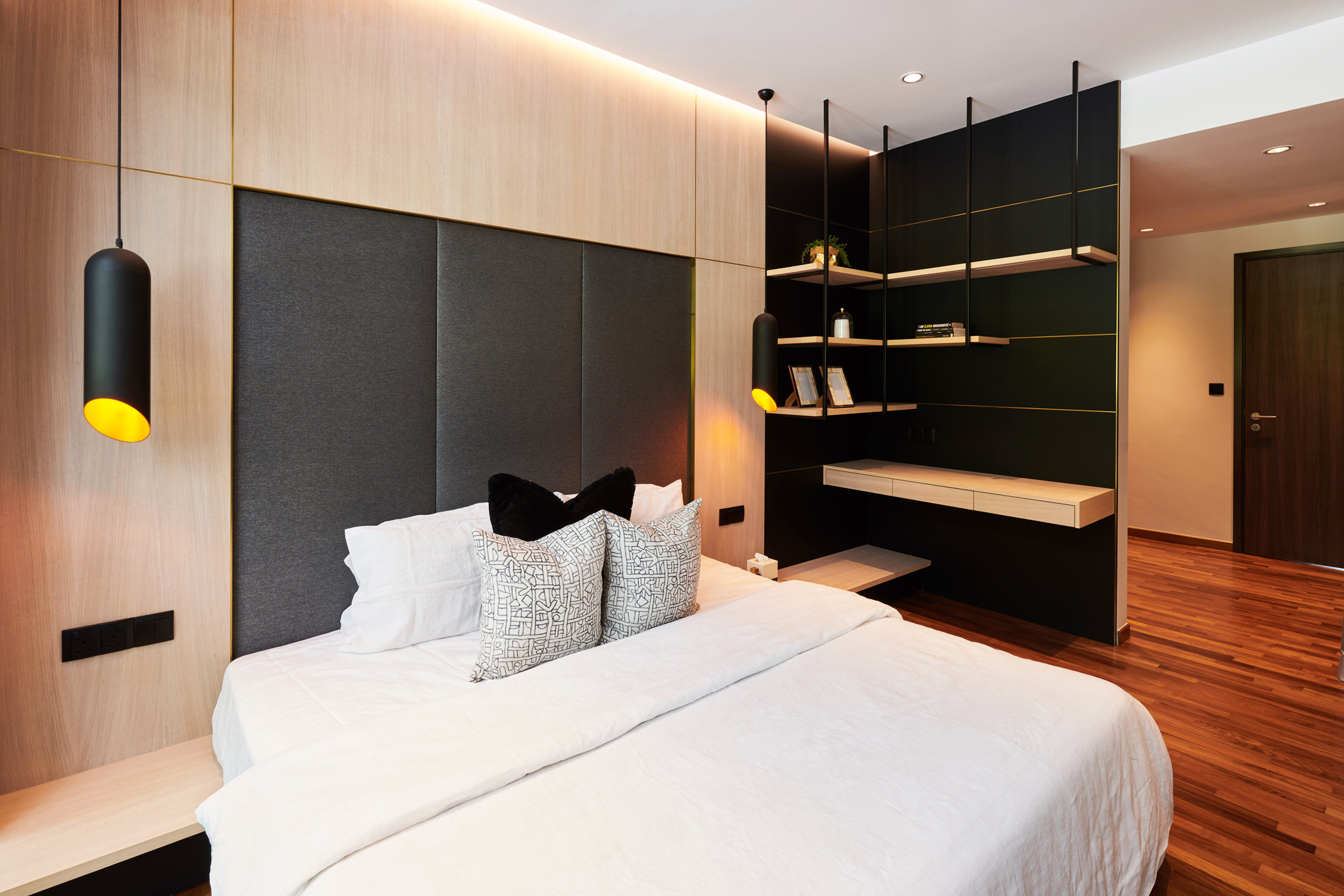 The daughter's room is a reflection of her character – one that is cheerfulness and imaginative. The colour palette is one that is feminine, and cosy at the same time.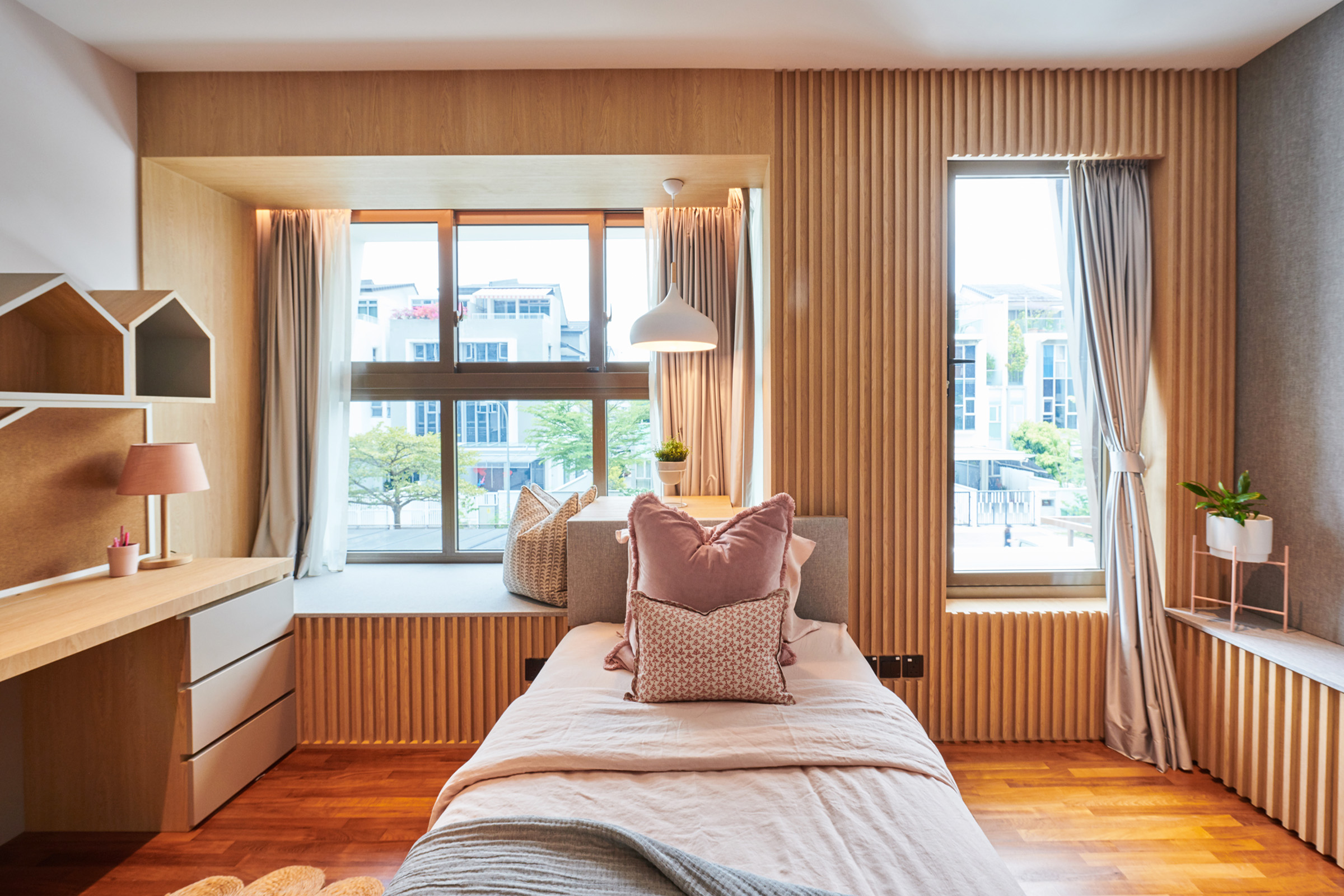 The son's room, at the attic, is expressed with a timber-cladded ceiling to accentuate the high volume space. Growing up as a serious collector of toys, the room design is characterized by the display of the toys as the highlight of the space.