Mulit-Gen House @ Springside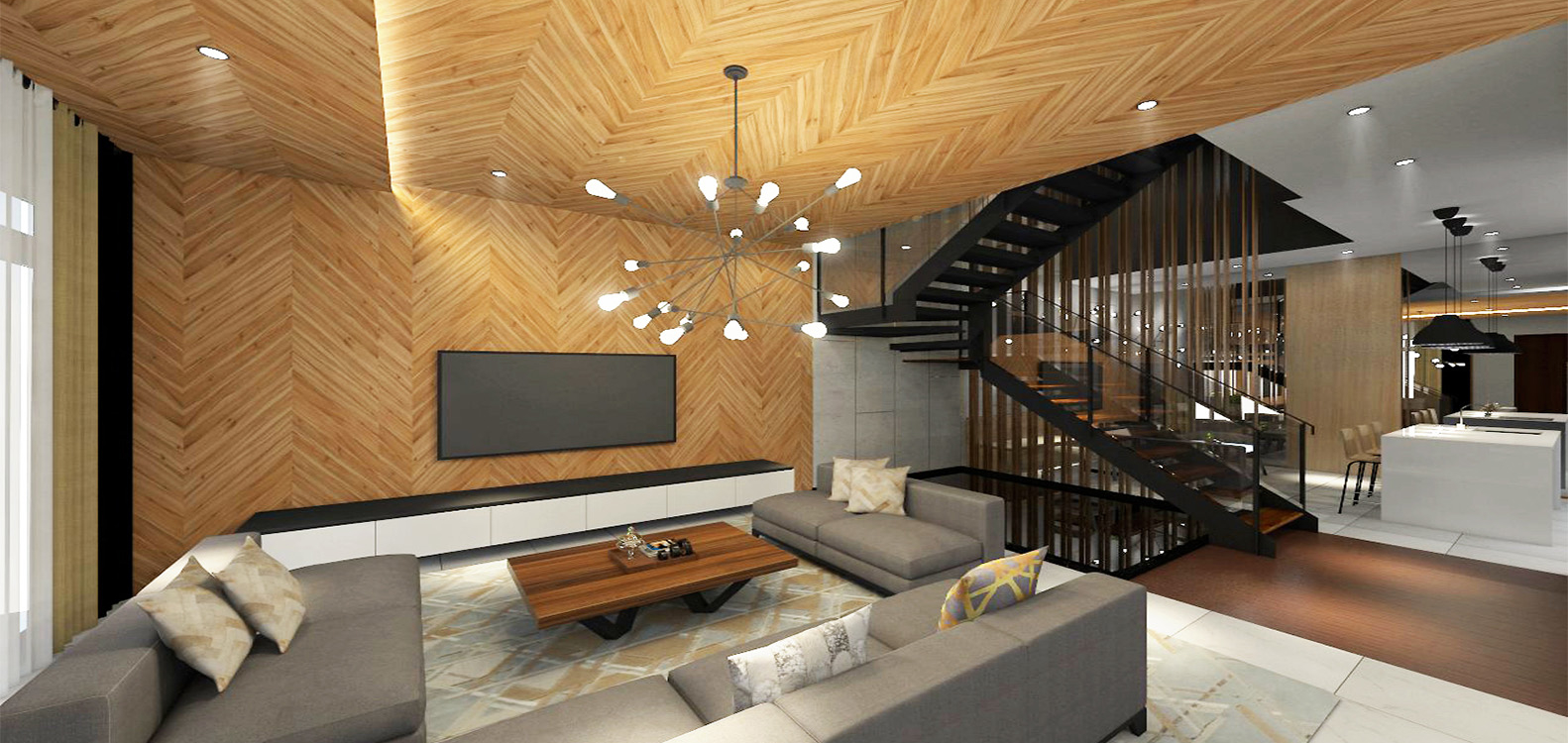 Multi-Gen House @ Springside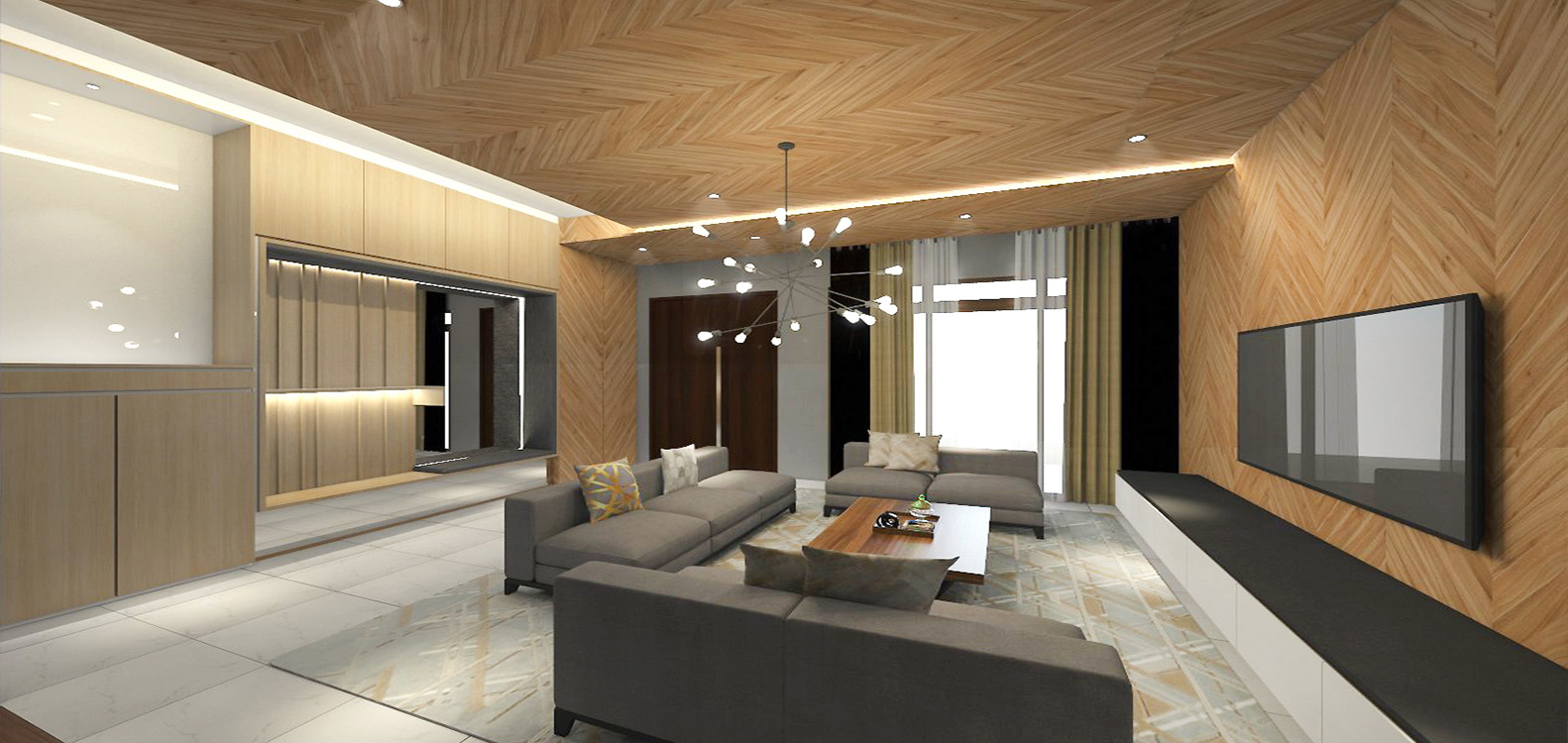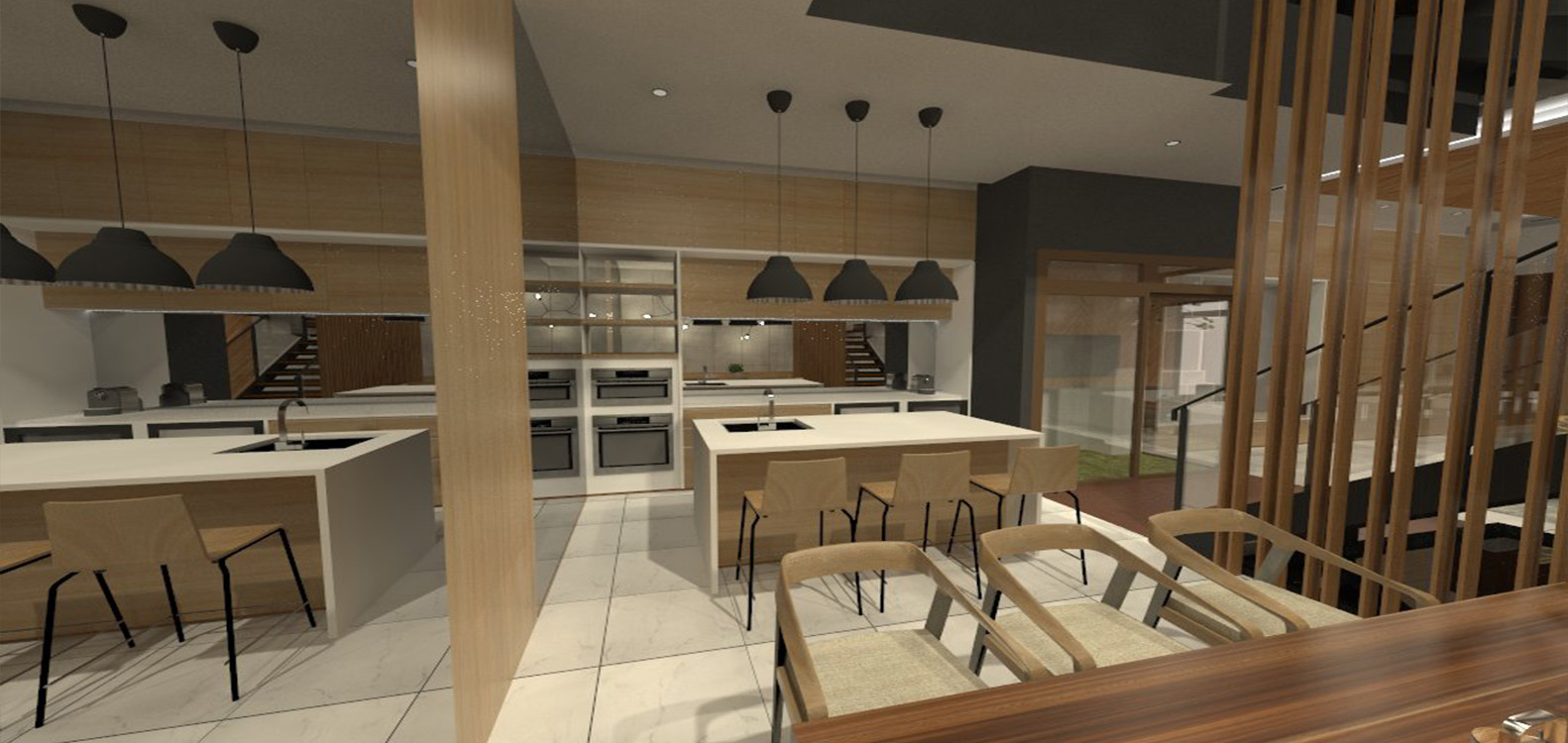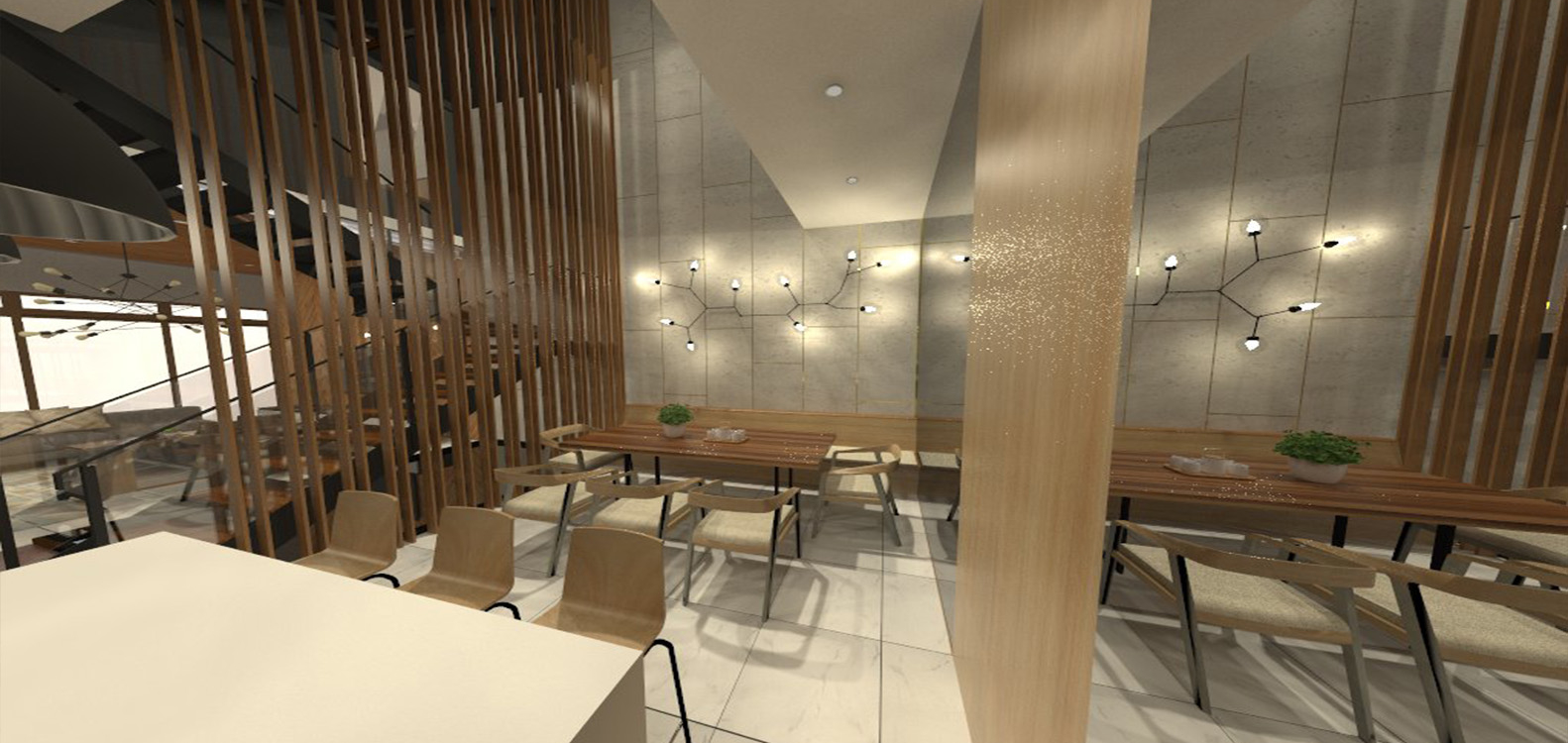 Multi-Gen House @ Springside
Our client is a Multi-generation Family who moved into a Four storey intermediate terrace @ Springside Ave. At the ground floor is the public realm of the family – the living room where the family entertains friends and family, and the Dining Room next to the living room is the social space where interaction between family members takes place over meals.
Status:
Under Construction – Target Completion – end 2018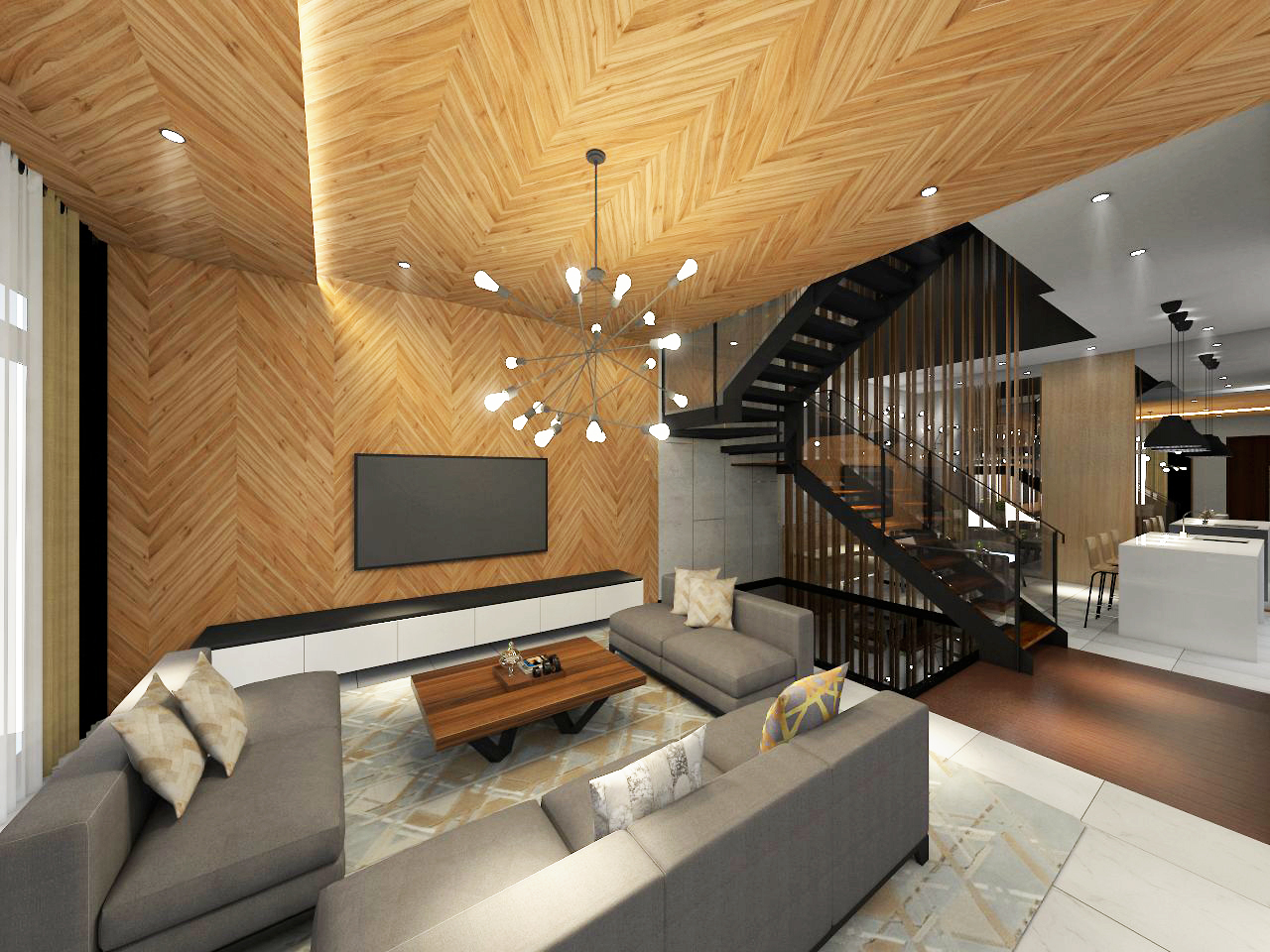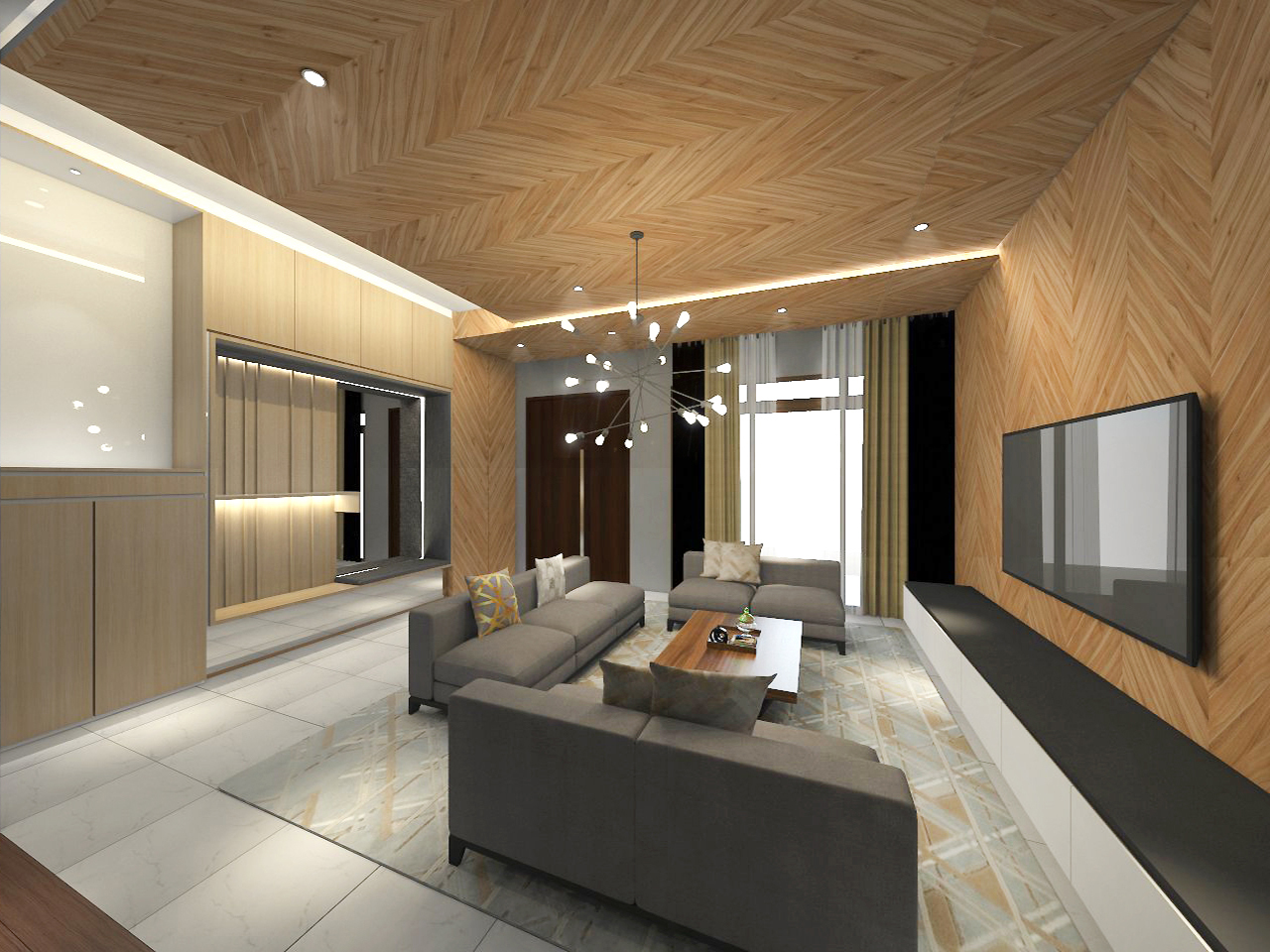 The living room is the focus of the house. A Oak-wood cladded wall, arranged in a herringbone pattern, forms the feature of this space. The Oak-wood cladding continues to the ceiling of the living room, creating a warm and cozy ambience, providing a shelter for the family.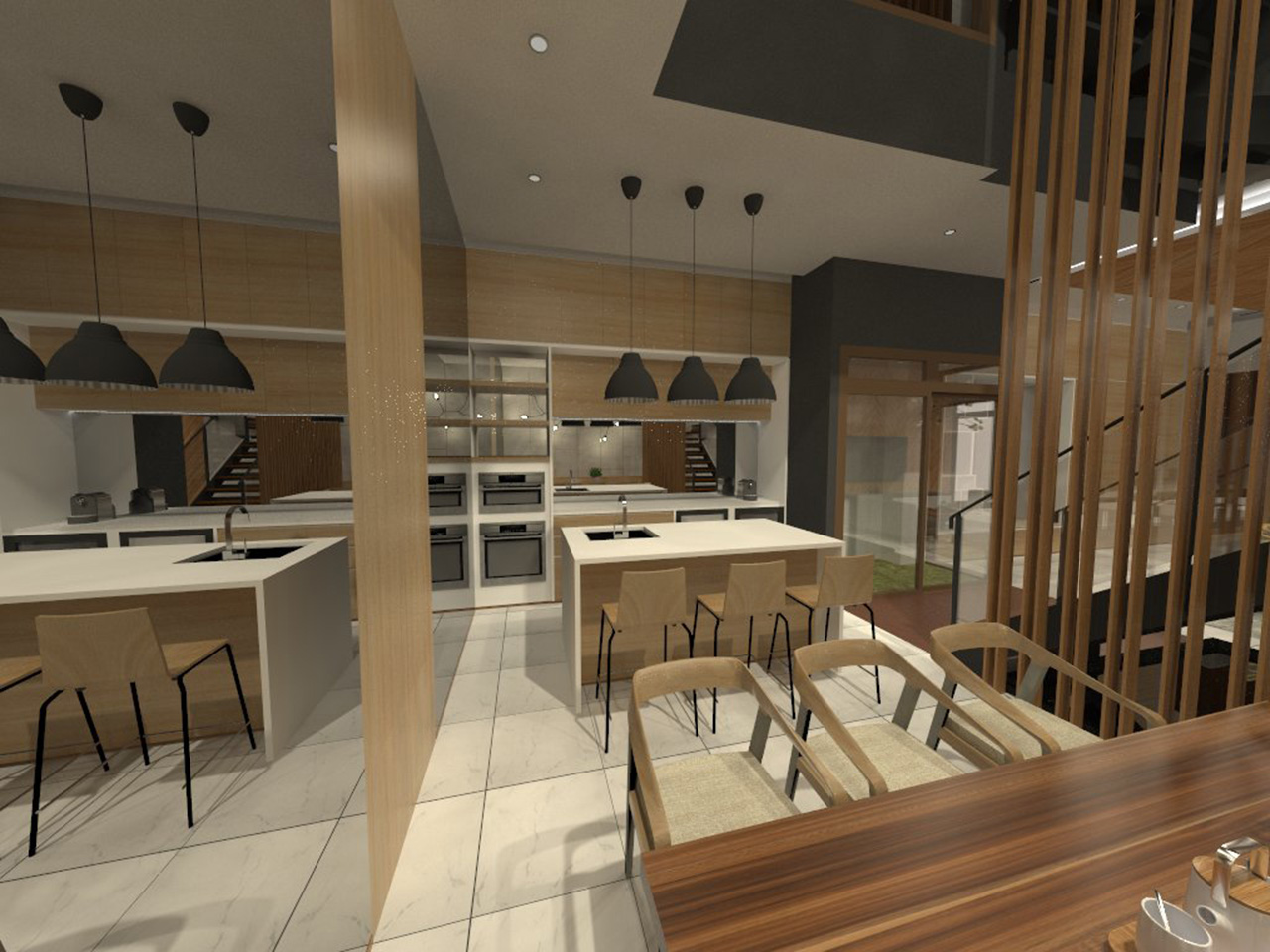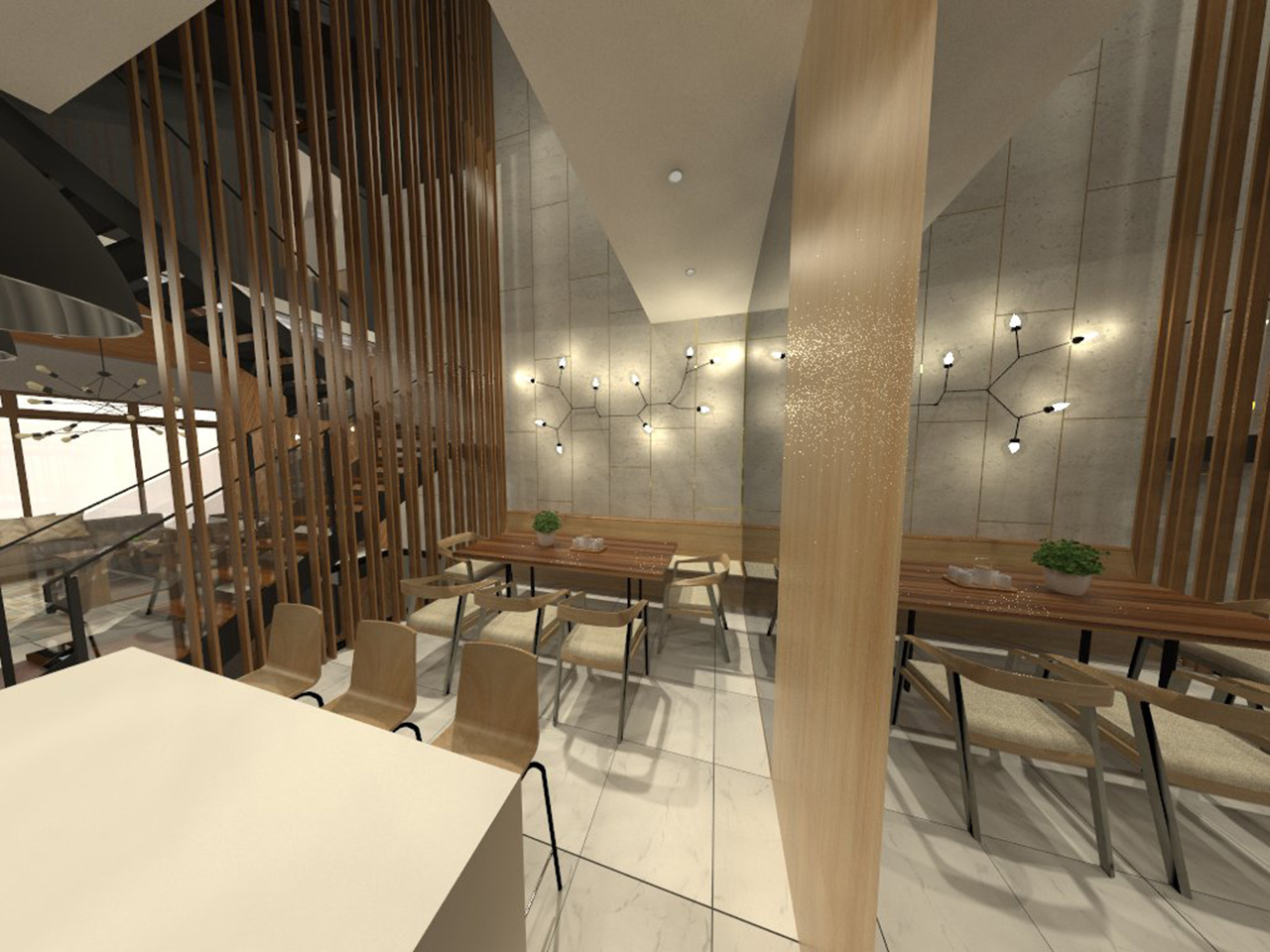 The dining room, next to the living room and divided by the internal stairs, is a high volume space. A concrete rendered wall provide the space an industrial chic feel. Black tinted mirror on the wall created an expansion of space through reflection, making the space large than actual.