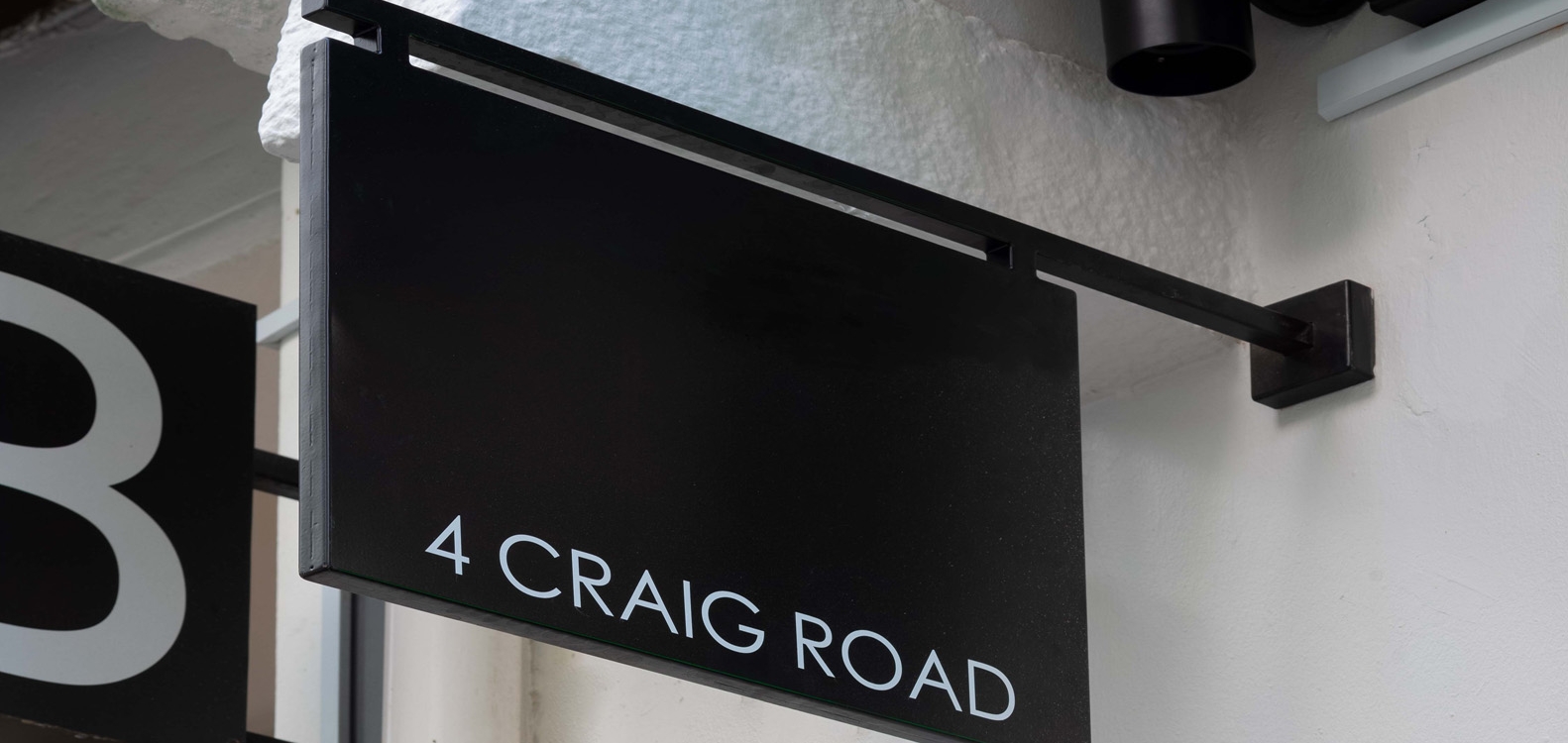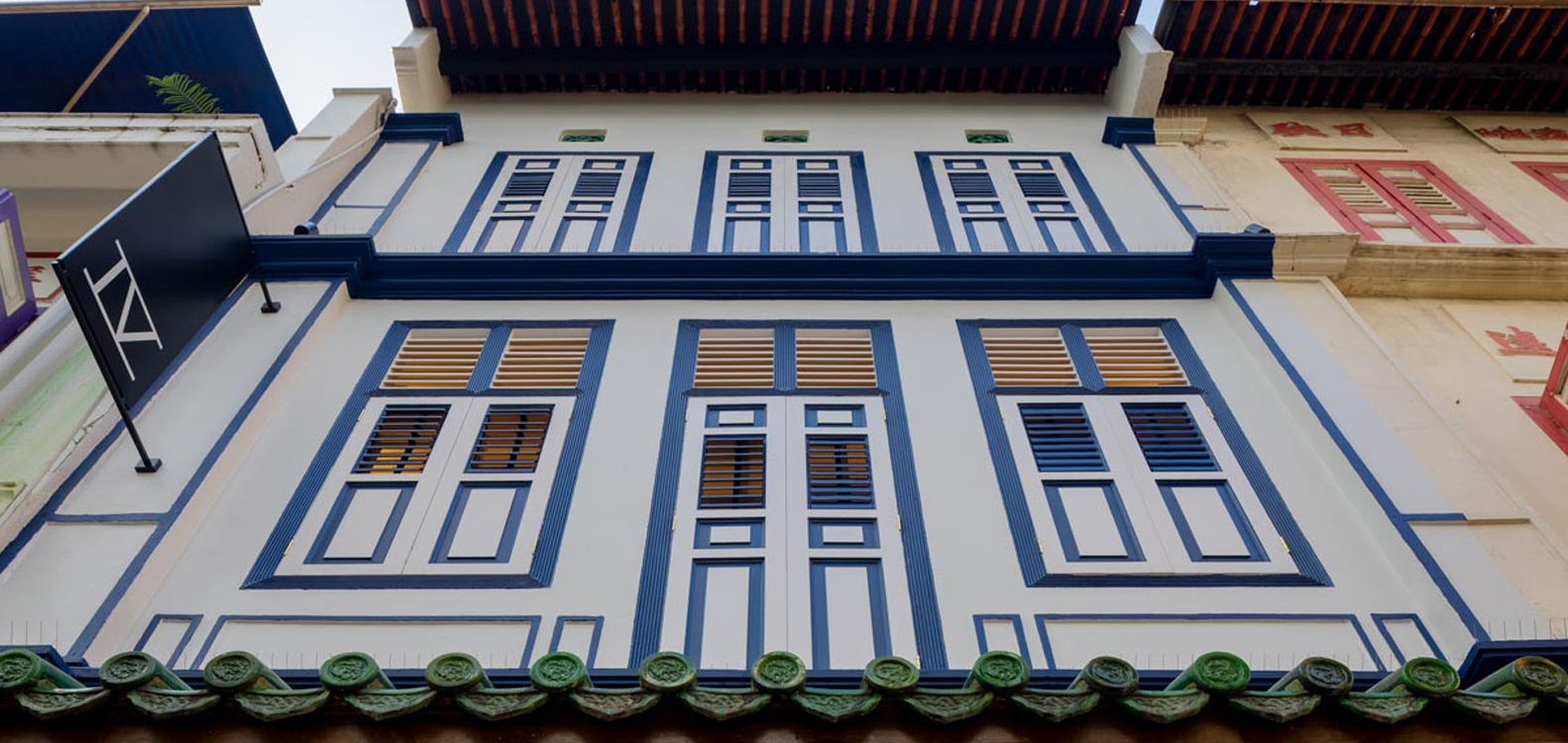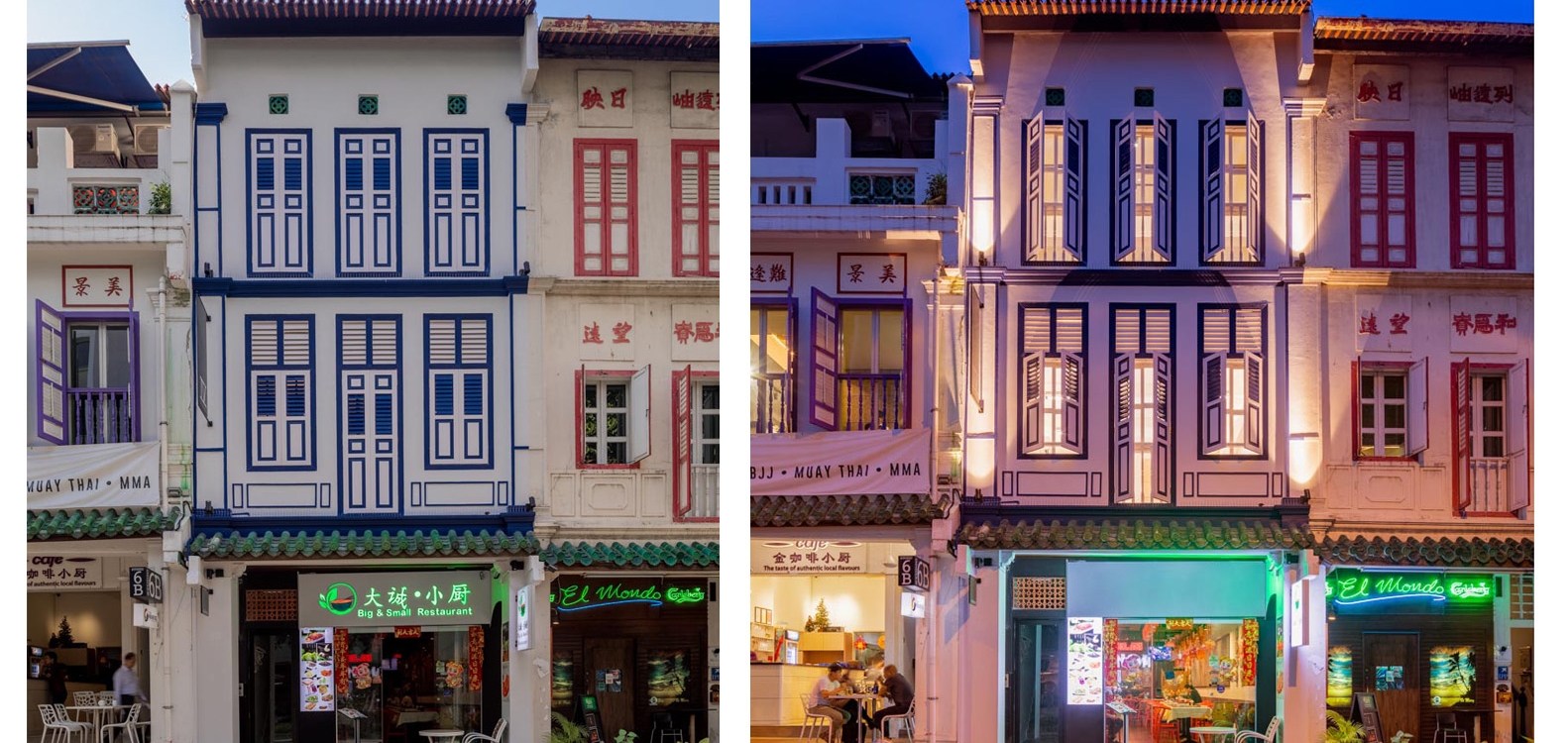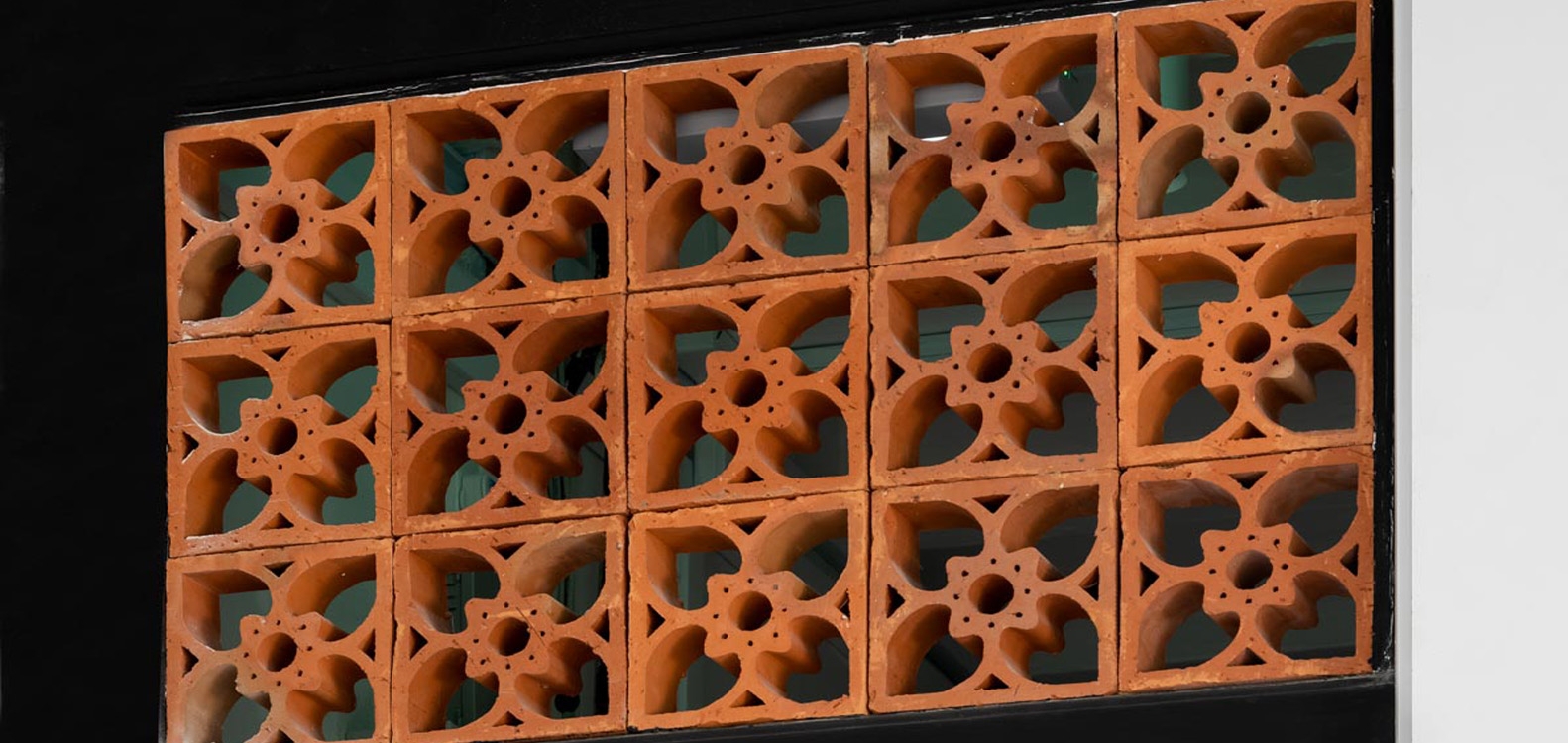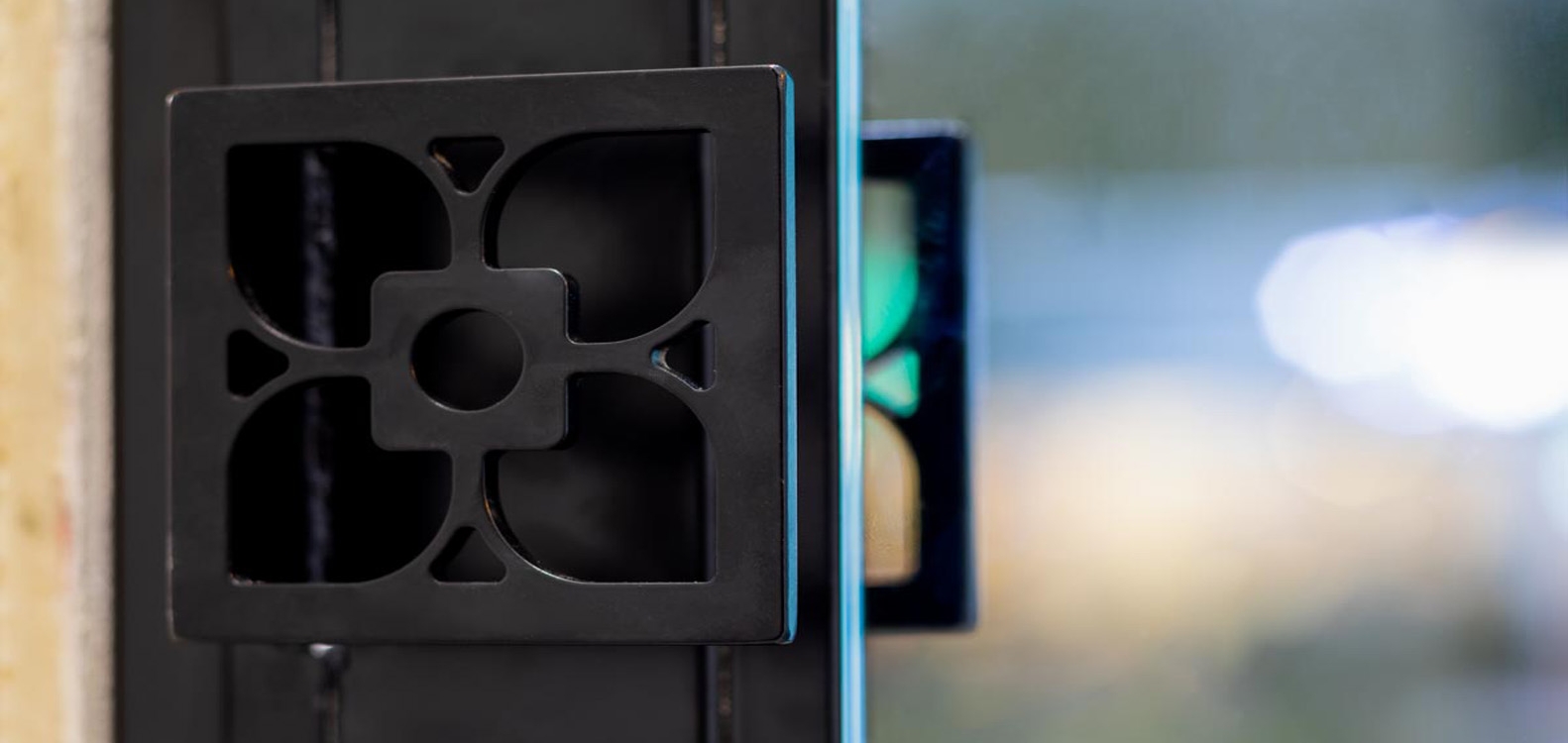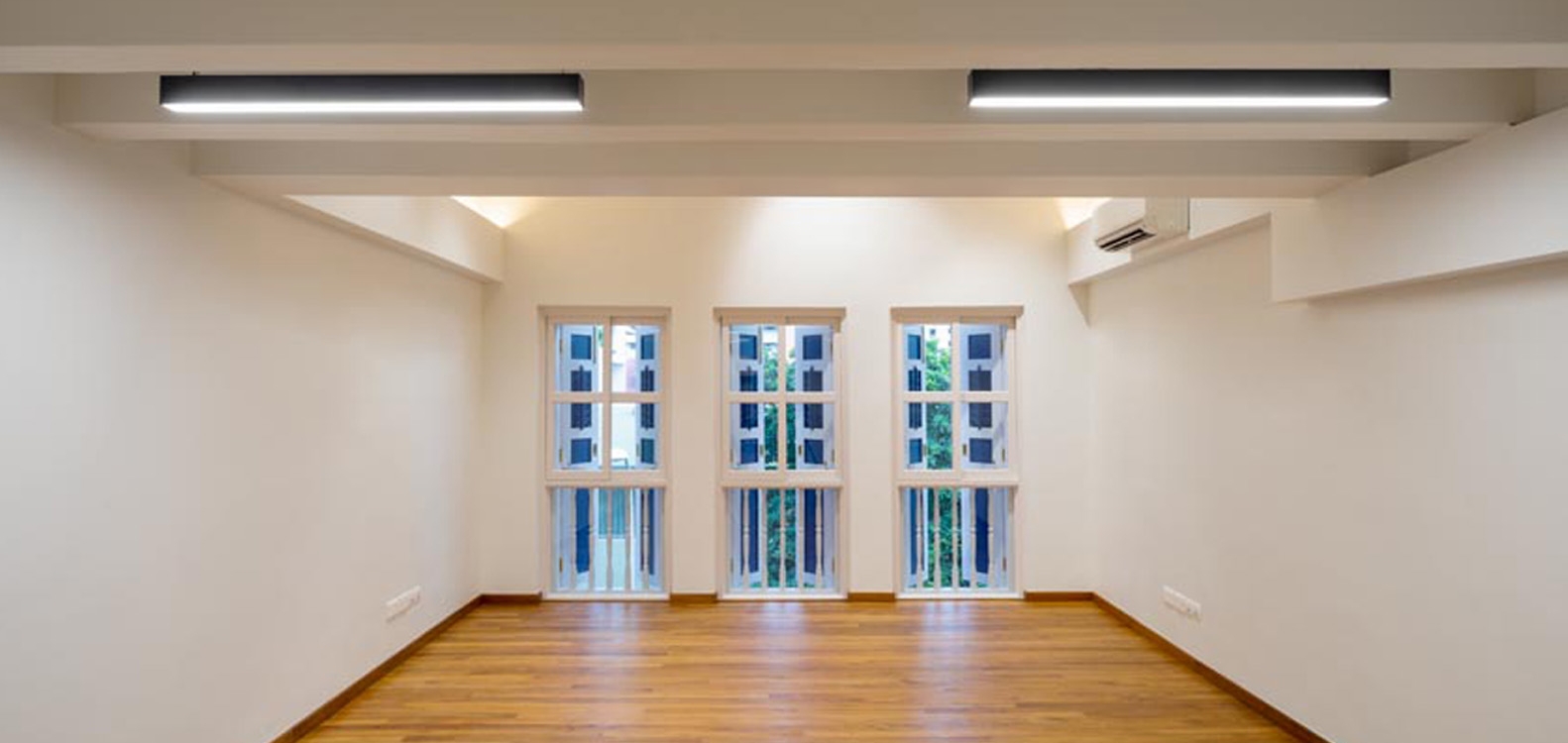 No. 4 Craig Road Shop-House
Located within the Tanjong Pagar Conservation Area, the shop-house is at the corner of Craig Road and Tanjong Pagar Road. In the early 20th century, Craig Road was a residential area for the poor, rickshaw pullers, dock workers and triad gangsters setting up home along the street.
Tanjong Pagar falls within the China Town Historical District – one of the 5 historical district identified by URA for conservation. It was the area where Chinese community live during the pre-British colonial administration period. Due to the proximity to Singapore River, this area serves as the old commercial centre of Singapore where trading was carried out.
Tanjong Pagar area features mostly two- and three-storey shophouses of the Early, Transitional and Late Shophouse styles.
Our client approached us to carry out restoration and revitalisation to No. 4 Craig Road Shophouse, to bring back the heritage beauty of the historical property and upgrade its facility to meet the modern standard of living.
Status:
Completed 2018
Craig Road
Following Singapore's independence in 1965, as a result of rapid urbanization, Craig Road was given an image makeover. In recent years, the road has become a posh locale populated with shops, eating places, terrace buildings, private residential units, hotels, etc.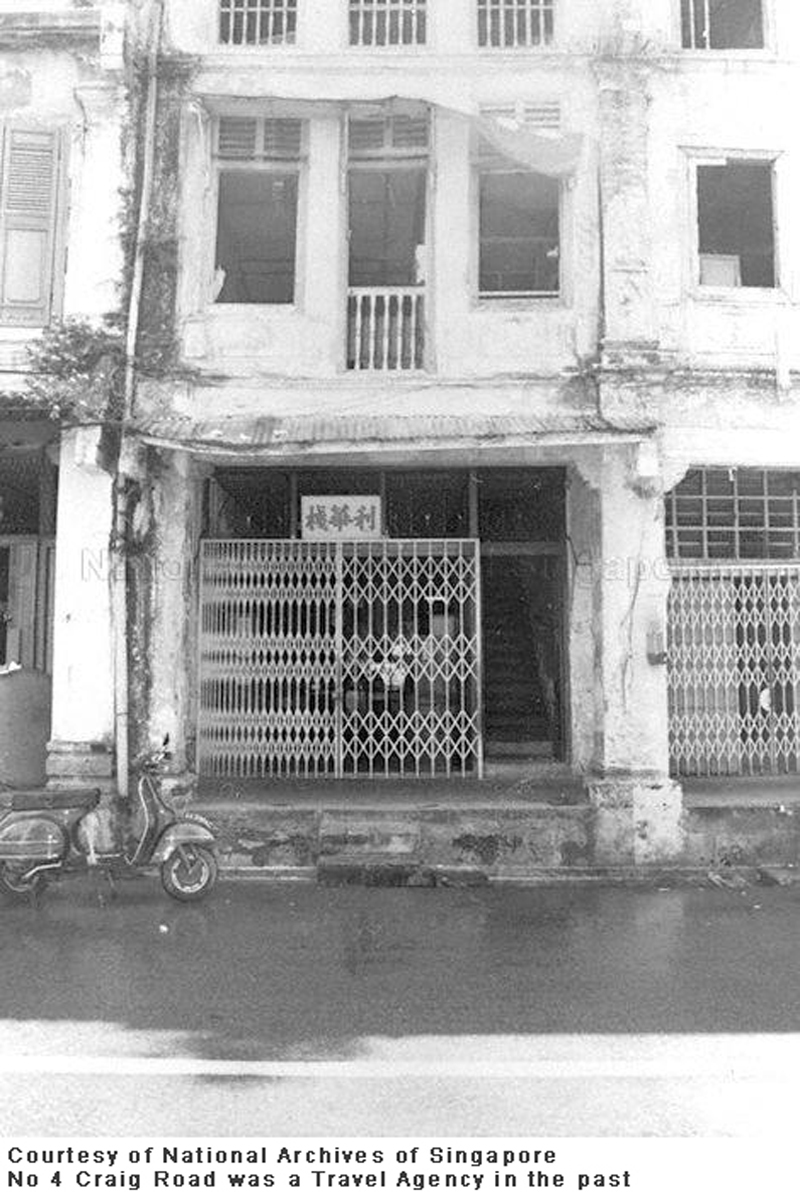 4 Craig Road Historical Image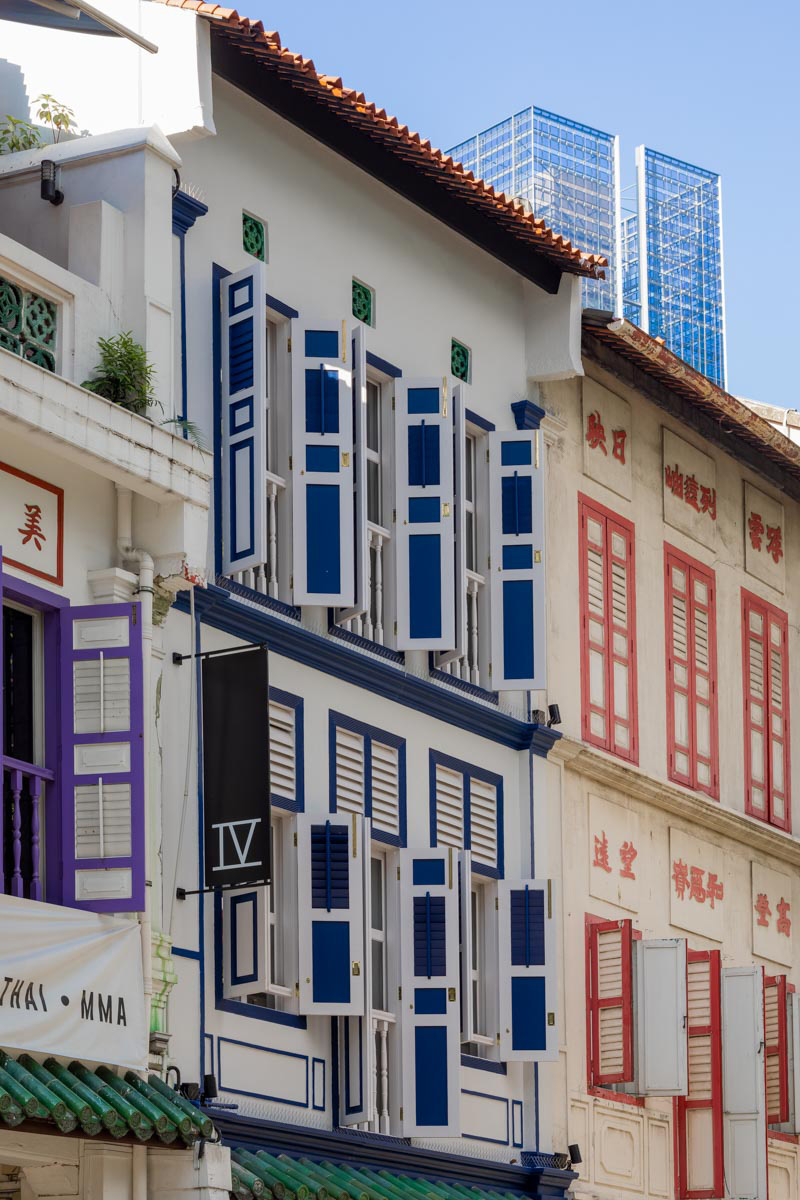 4 Craig Road Restored Facade
Architectural Style
Situated within the Historic Districts, the shop-house is categorized under the transitional shop-house style. Following the Urban Redevelopment Authority strict façade's guideline, all of the façade features of the shop-house was retained and made good. The façade was given a new coat of paint with a refreshing deep pacific blue highlighting the French timber louvre windows and window frames and moulded panels.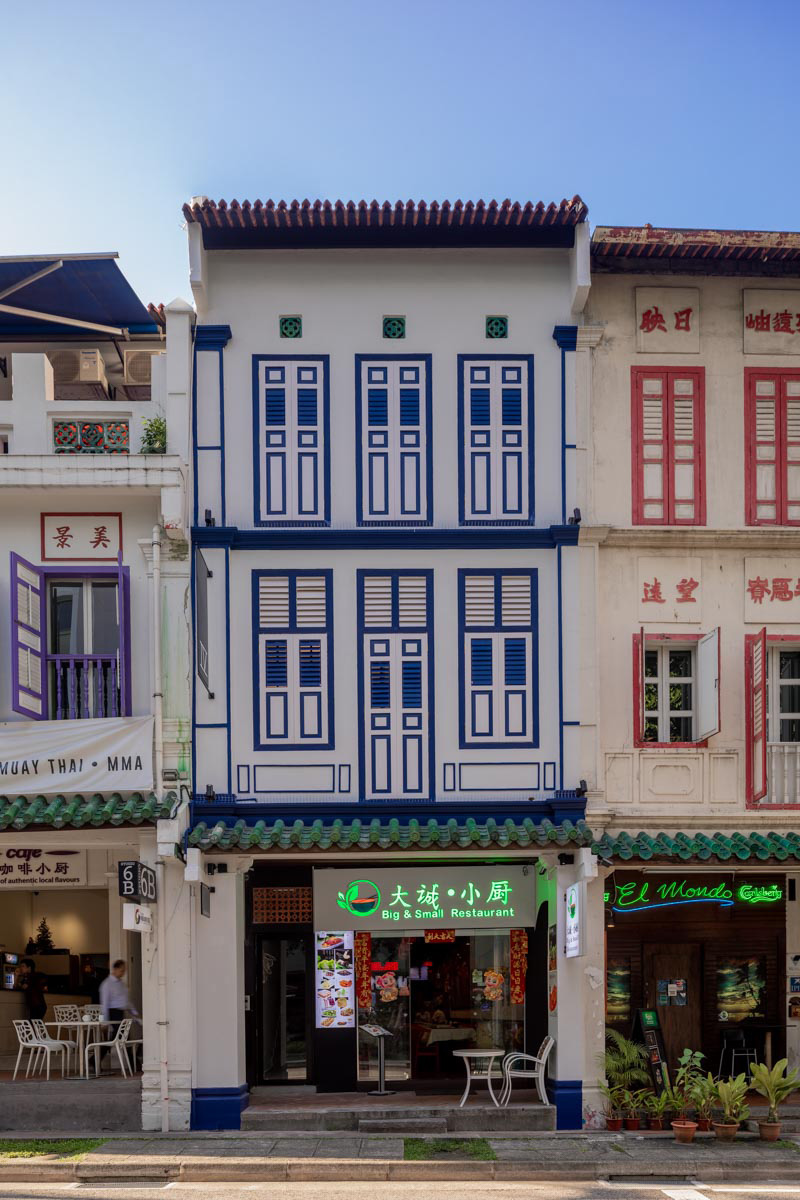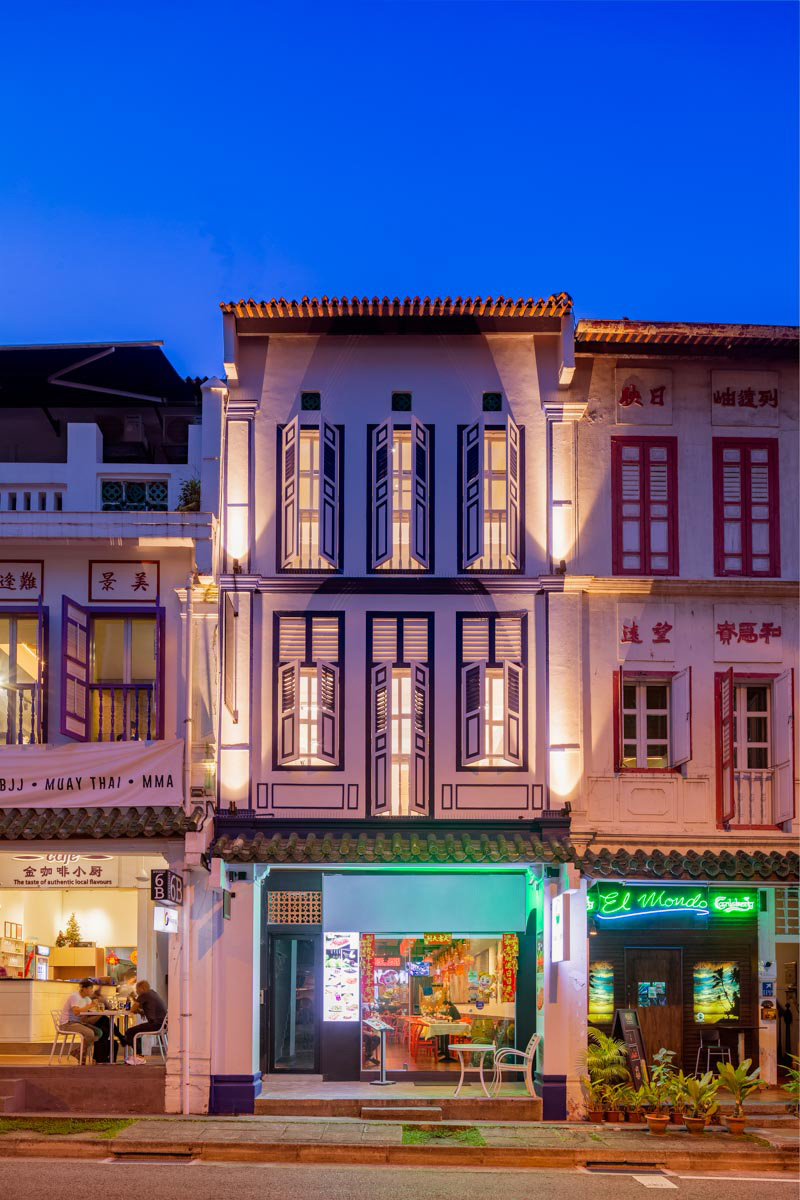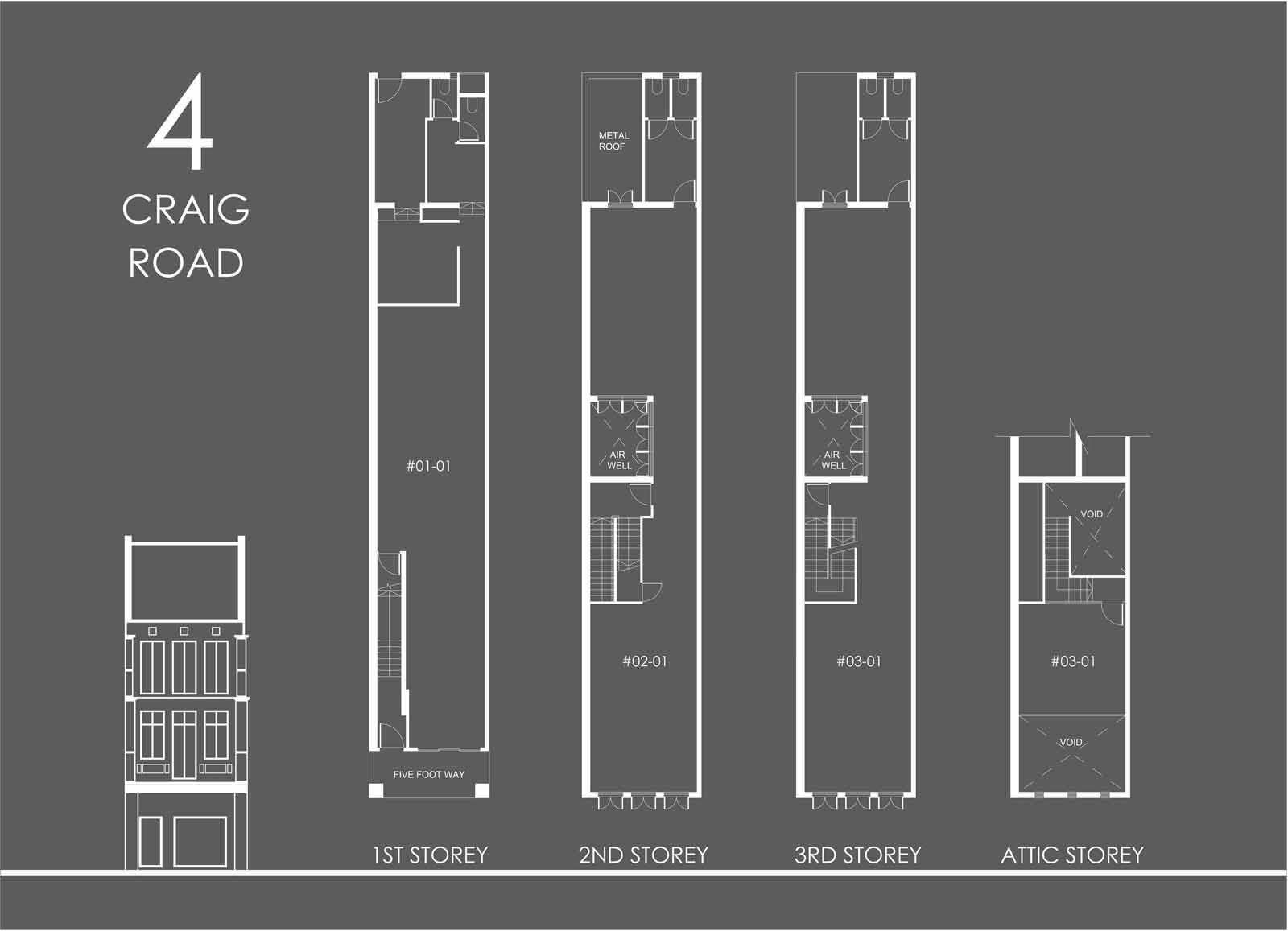 A Touch of Local Flavor
The use of patterned tiles on the staircase and internal floors of the office units brings back the perenakan dwelling vibes yet giving the contemporary twist to the interior space. Another feature was the use of ventilation blocks for natural ventilation at the staircase and as decorative blocks at the pantries. This stays true with the shop-house spirit back in the day where clay tiles blocks were used to allow natural ventilation.