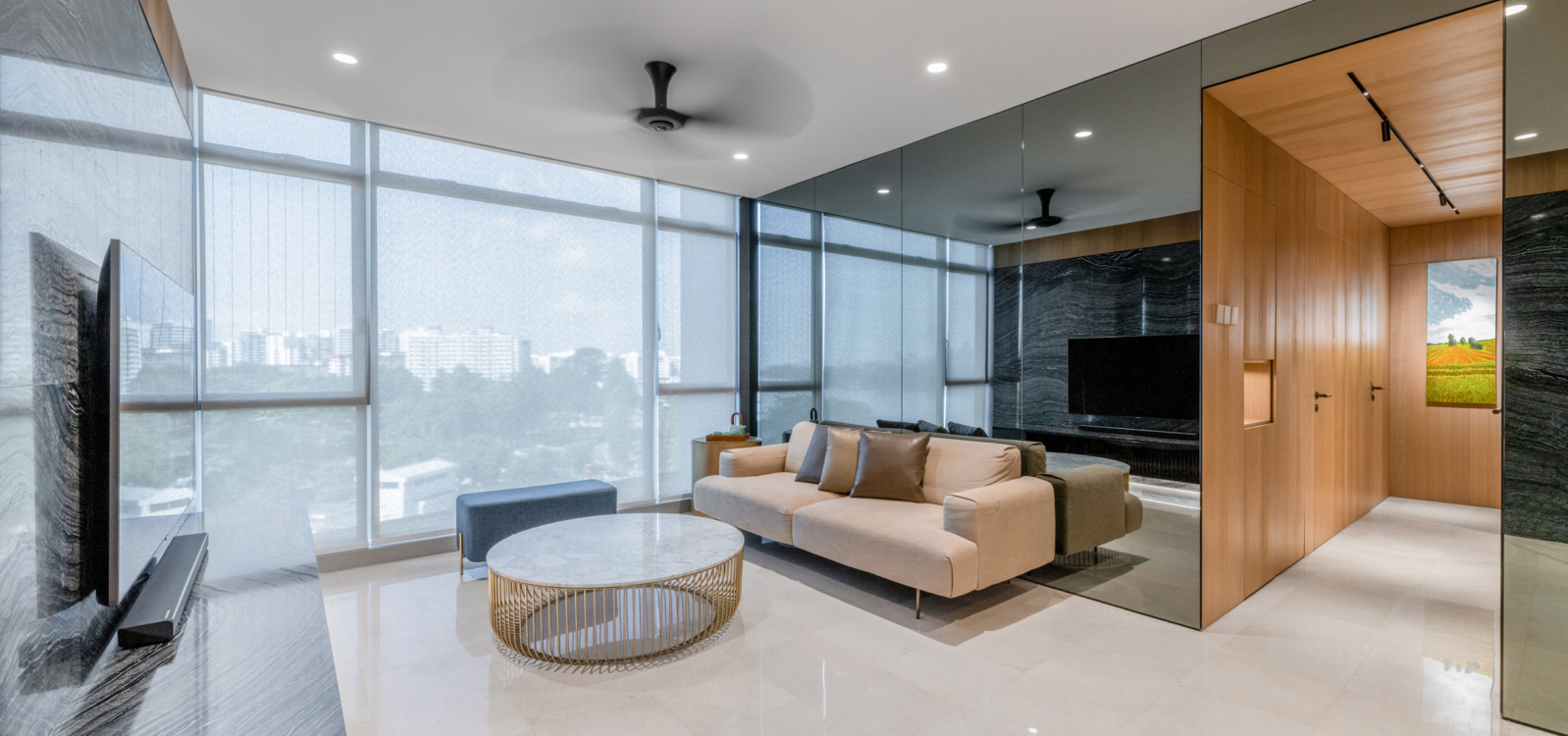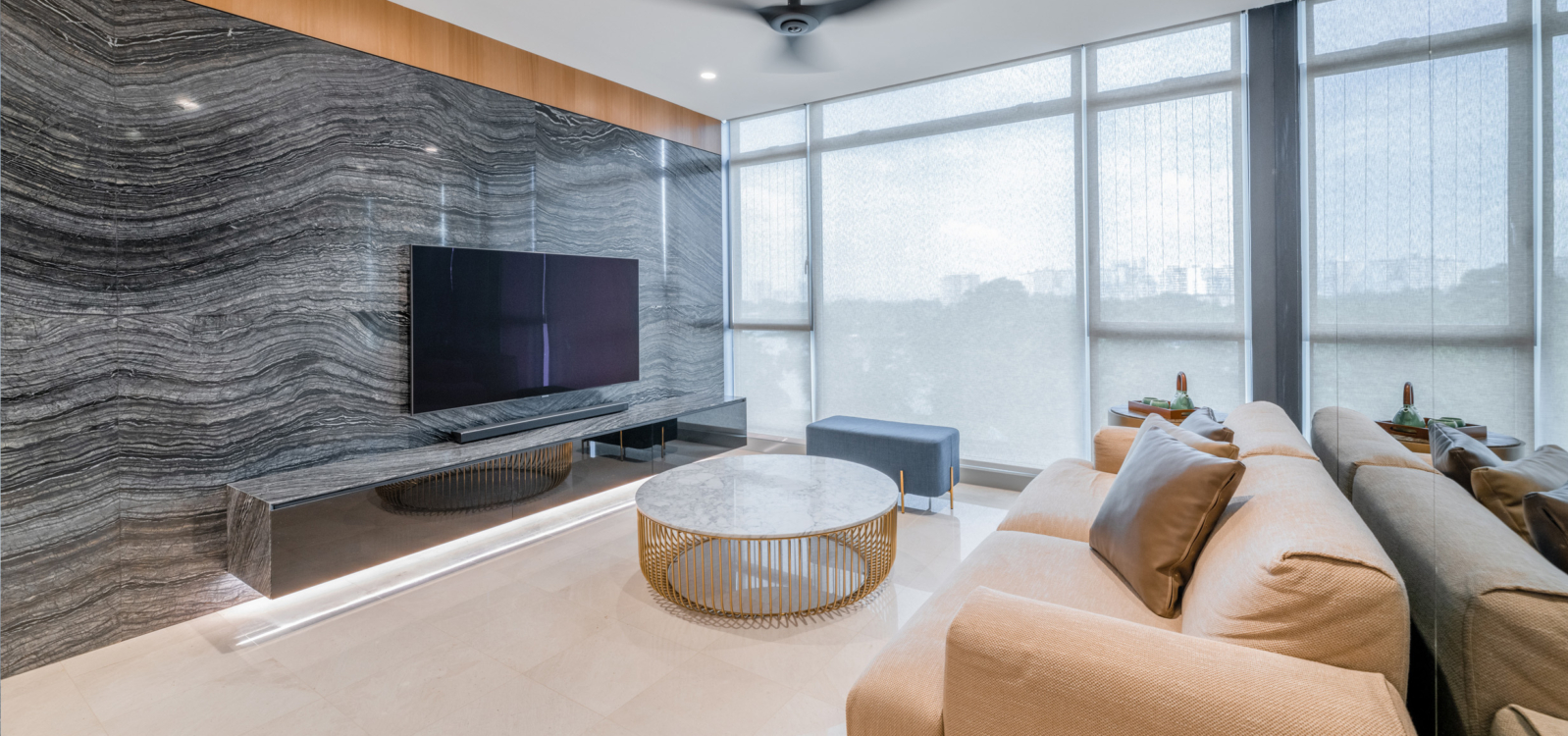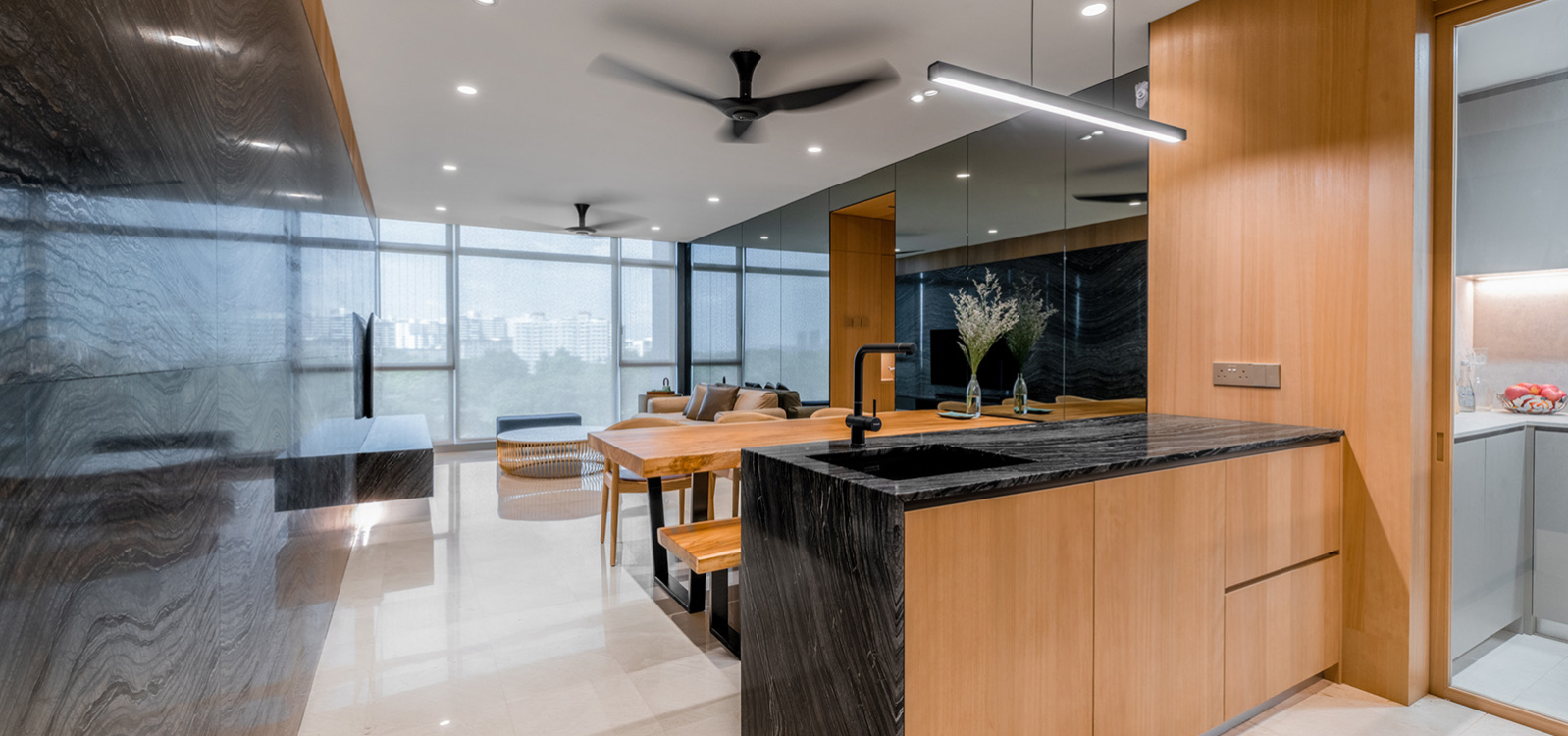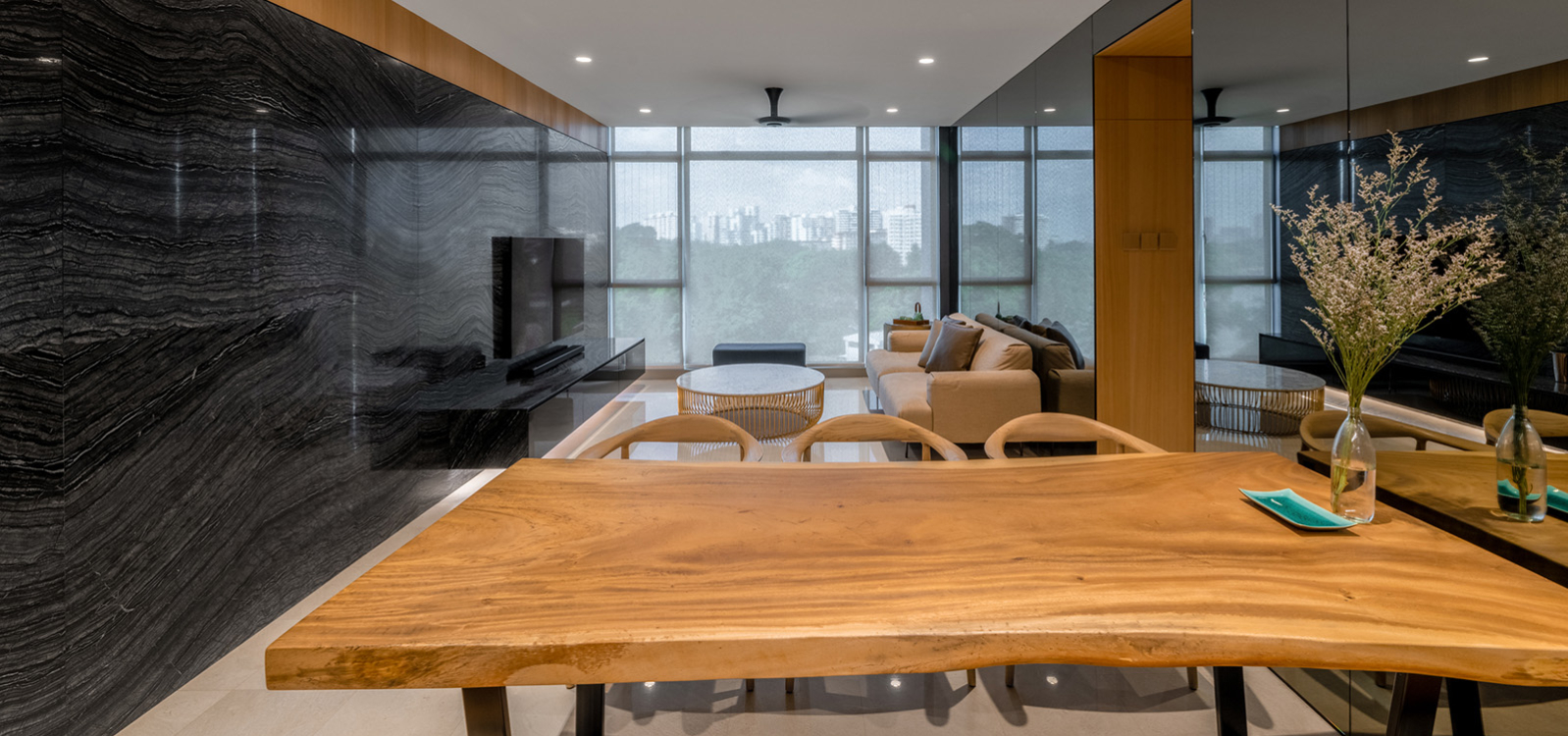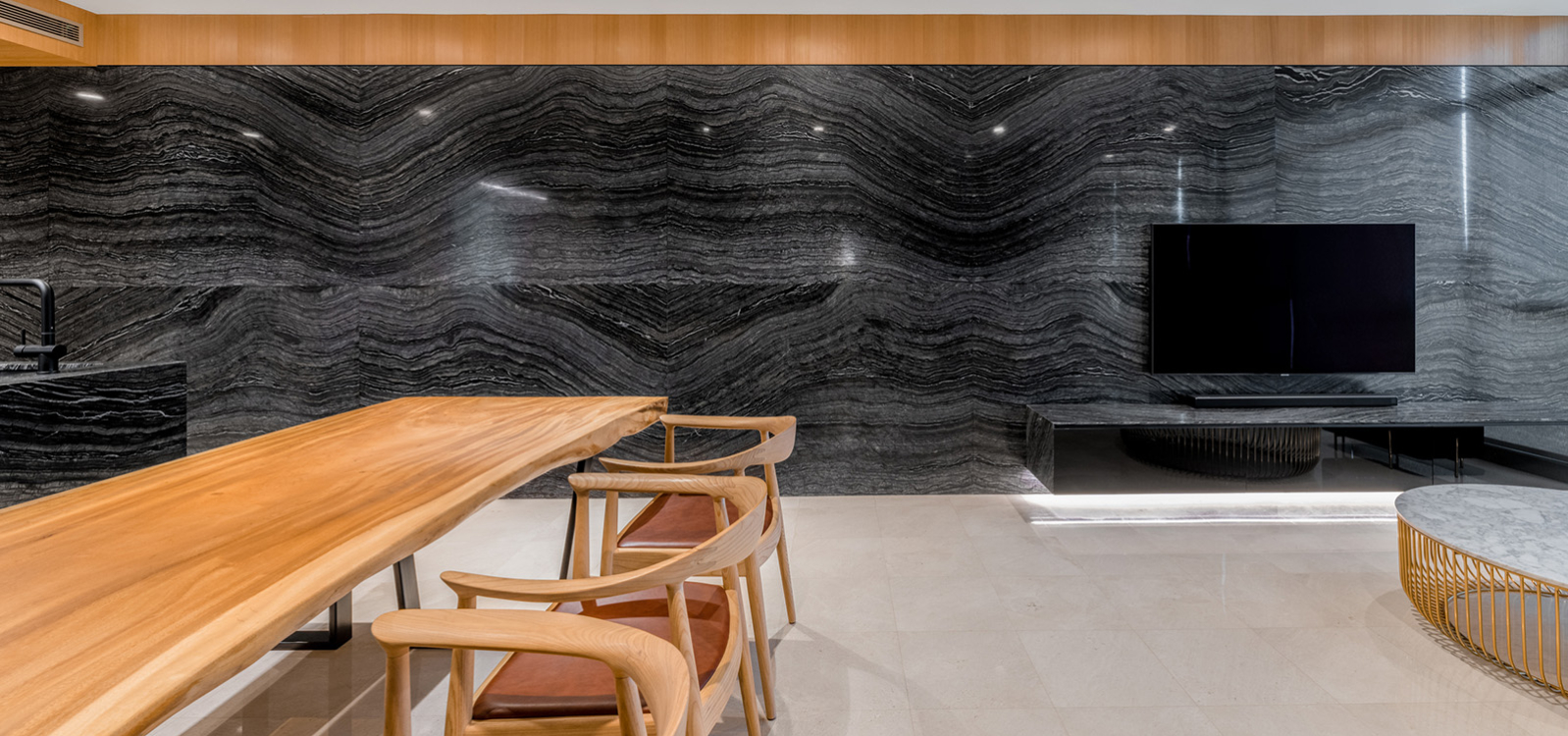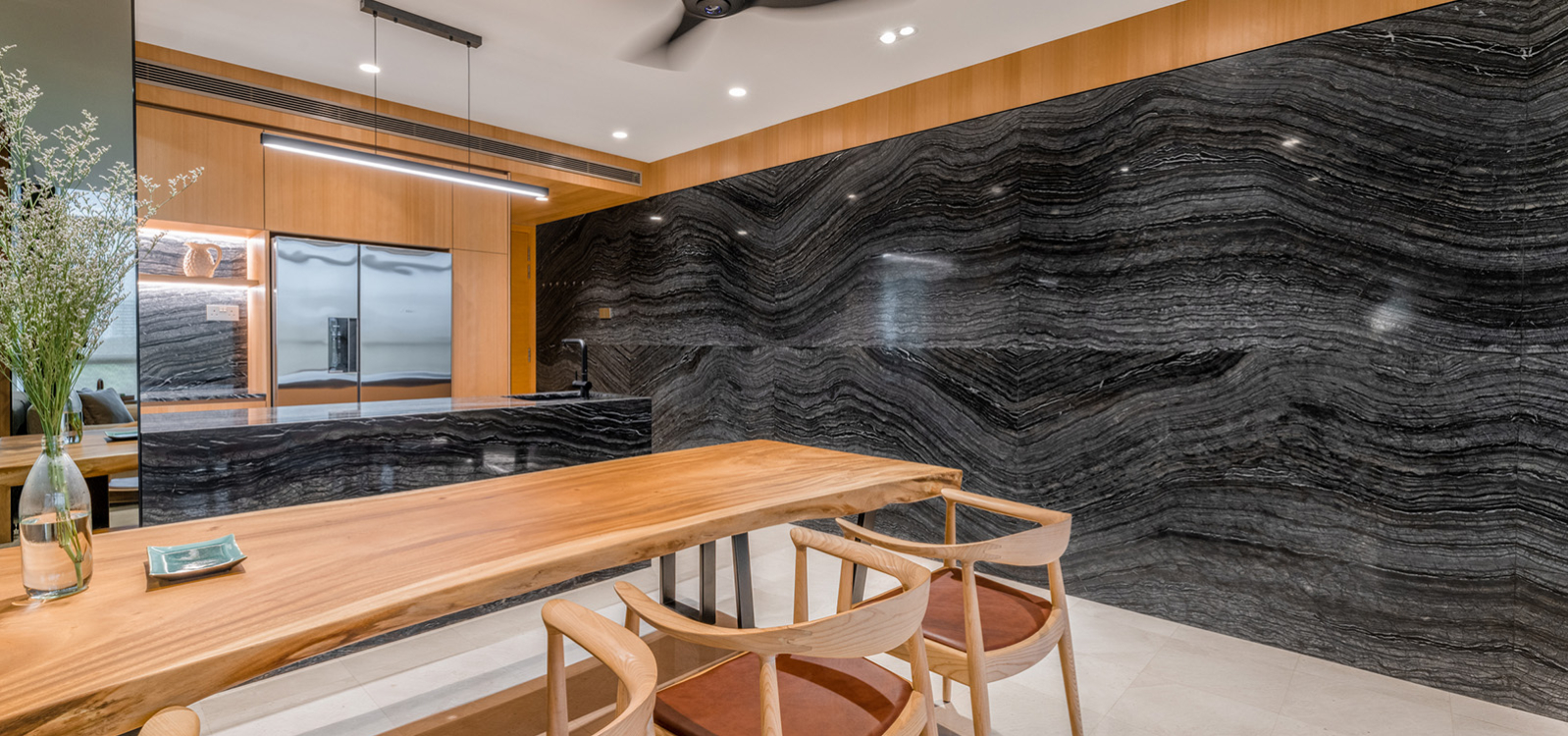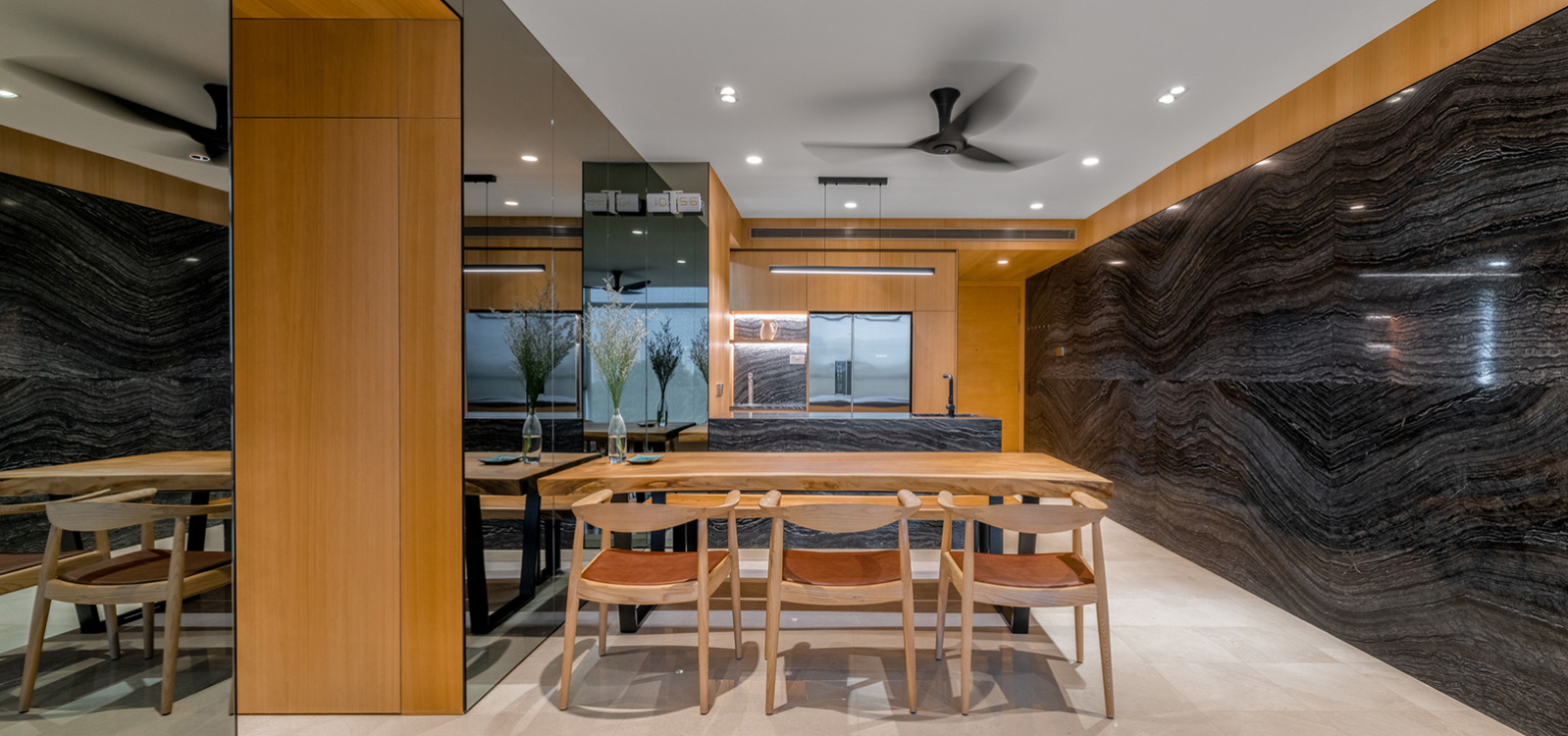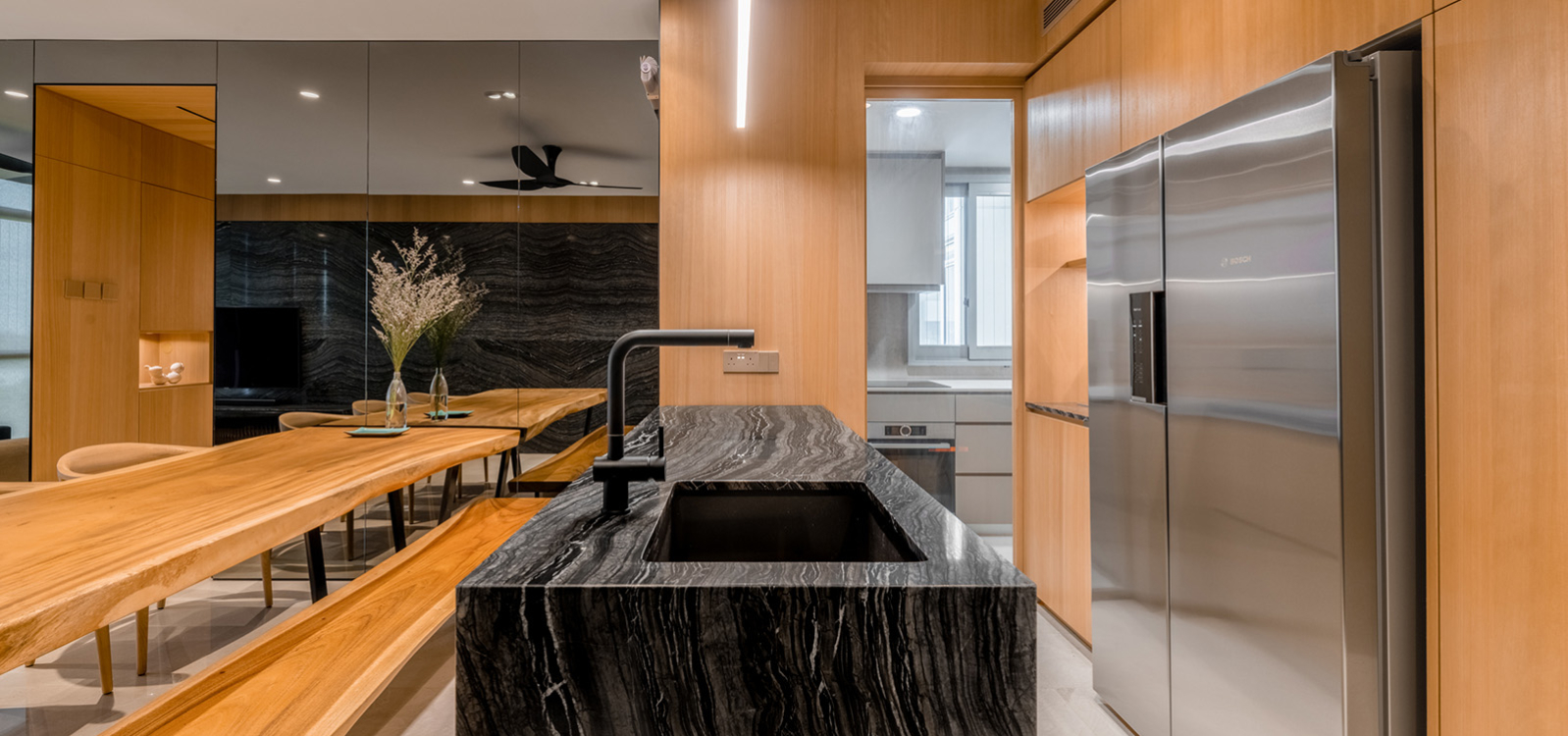 Residence @ Lakeshore
Residence @ Lakeshore is a 3-bedroom apartment located besides Jurong Lake Garden, for a young family with 2 children. The design of the interior of this apartment is modern and minimalistic, with emphasis on natural material like stone and wood as the main material palette.
Status:
Completed – 2019
The highlight of the apartment is the view to Jurong Lake Garden, which can be appreciated once you enter through the main door. The open plan that arranged the entrance foyer, dry-kitchen, dining and living room as a seamlessly continuous space allows the view of the Jurong Lake Garden from all these functional zones, making it the most important decision taken to the planning of the space. On one side of the space, a marble-clad wall (Black forest) is the feature – stretching continuously from the entrance foyer, through the dry-kitchen, dining space, living room to the large windows framing the Lake Garden at the end. The natural veins of the black forest marble arranged in a horizontal manner resembles the waves of water, complementing the feeling of living besides a lake. On the other side, a black tinted mirror wall enlarged the interior space through reflection and further extend the panoramic view of Lake Garden through the windows.
Extending beyond the mirror wall is the gallery leading into the private realms of the house – bedrooms and study room. Designed with wood finishing the walls and ceiling, the gallery unifies the entrances into the different rooms as one, transcending a mere distribution space – as a place for art collection display.
The gallery leads into a few rooms. The study room is designed as an extension of the gallery with only glass doors dividing the physical space. The master bedroom continues the use of wood in design expression, emphasising the natural material and minimalist style. The guest room is designed with an automatic Murphy Bed to suit the use of this room – a space that is multifunctional. The children room's wall is painted like a beach front, pushing the imagination of the children's mind with its' association to the lake besides.