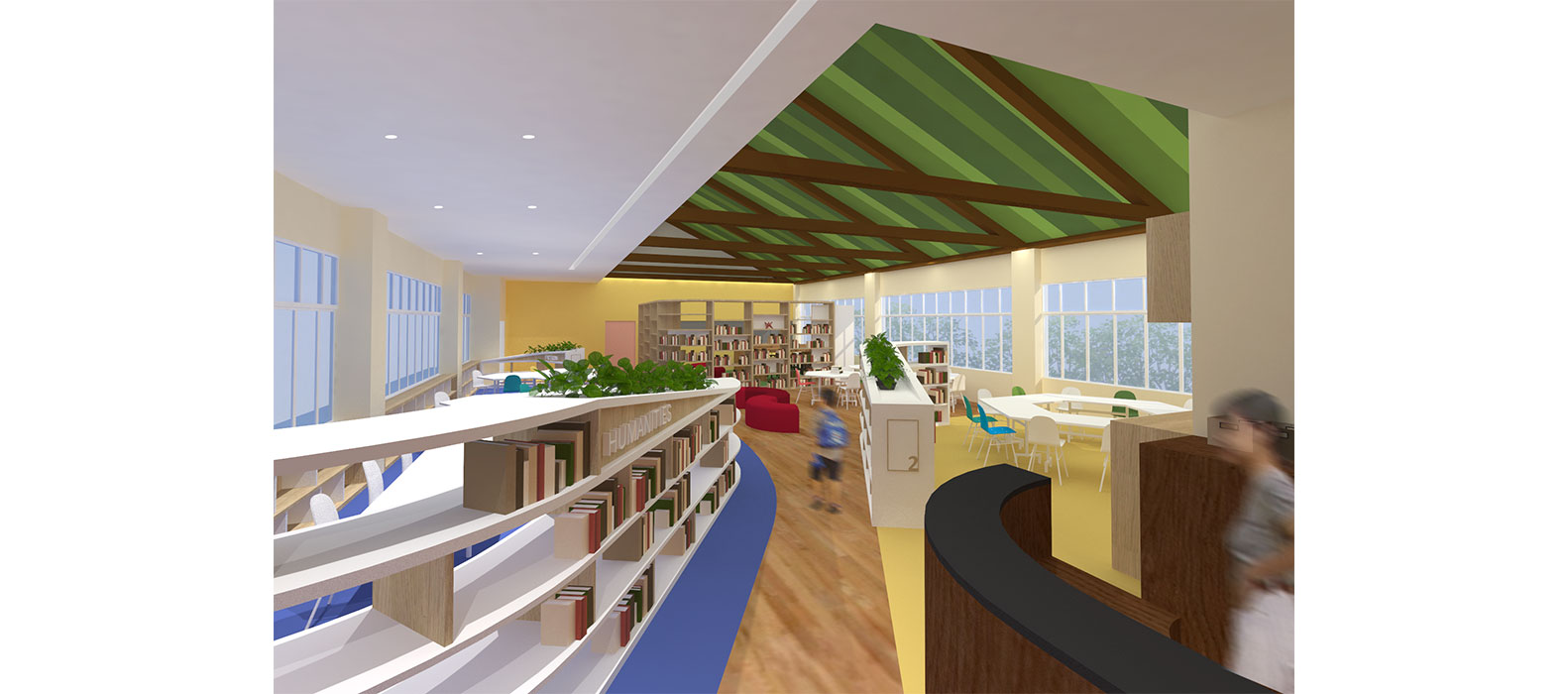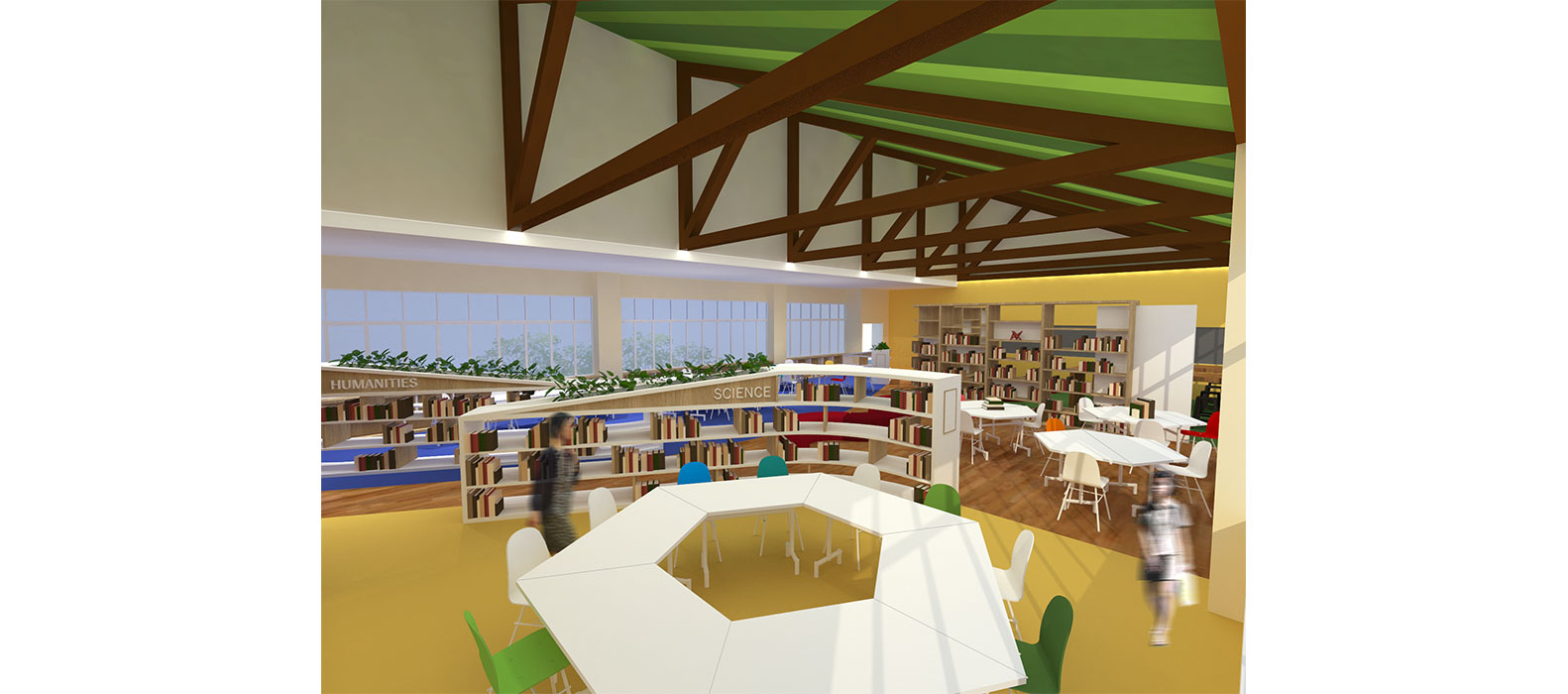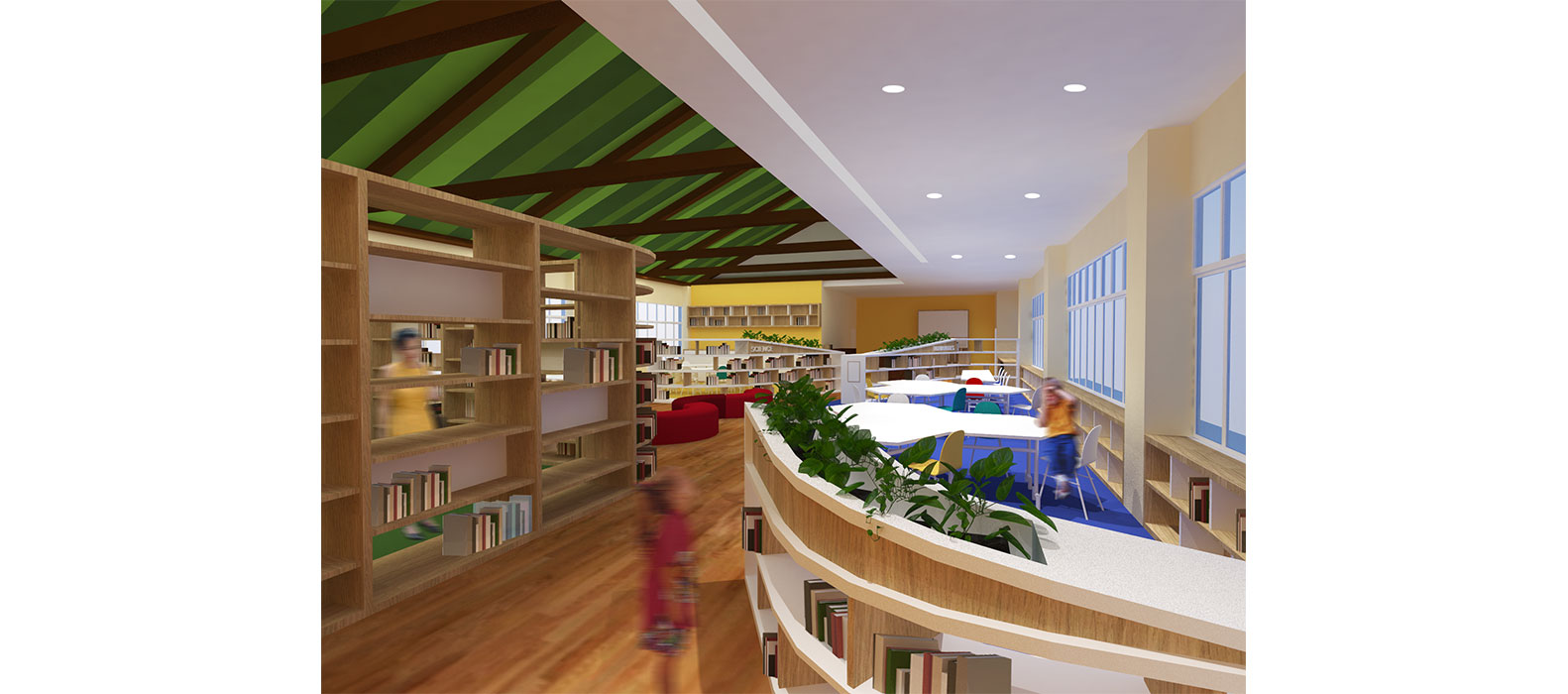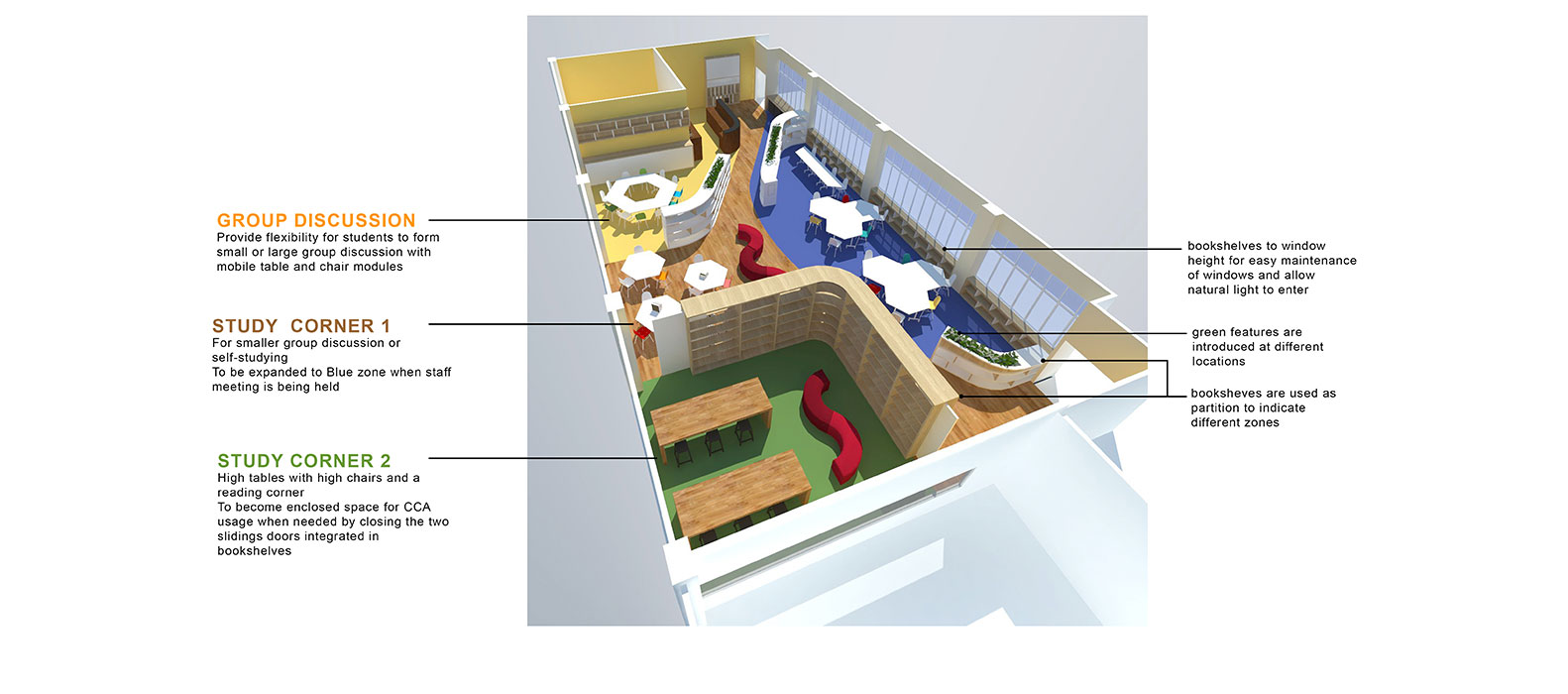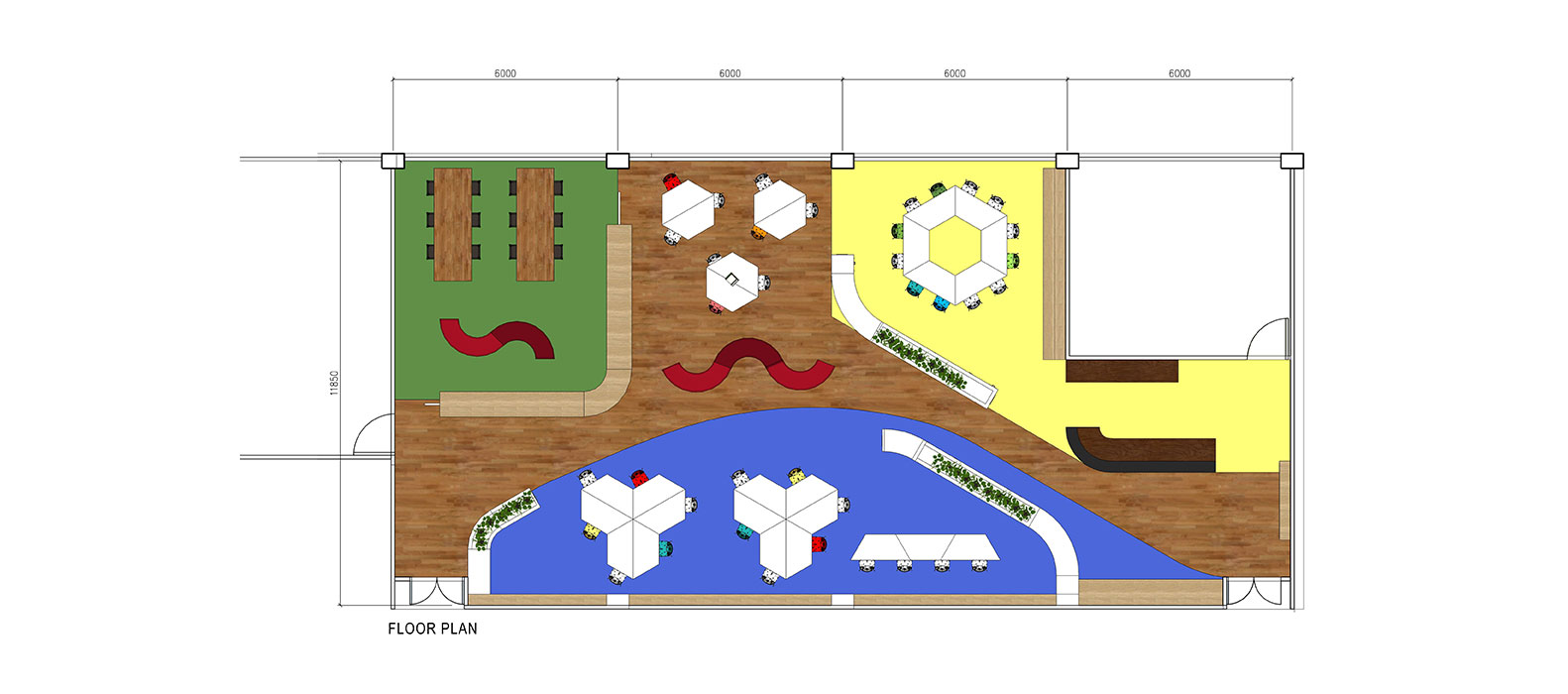 Sembawang School Library
Libraries have a special place in our hearts and we always jump at opportunities whereby we can design for such a meaningful program.
For us, a school library can be the vibrant heart of a school. In this design, we created a new library layout that has different zones to cater to the students' different use, be it small group discussion, self-studying or reading activities. Staffs and students can also make use of the mobile table modules to flexibly rearrange the layout according to their needs.
The bookshelves are designed to also act as a partitions – segregating and identifying various distinct zones. In addition, recessed spaces are designed into the bookshelves to allow integration of planting, providing relief for the tired eyes after long hours of reading. To make the environment even more delightful and conducive for the users, we have given the ceiling colors to resemble foliage of trees. A library in a park setting.
Status:
Proposal – 2015