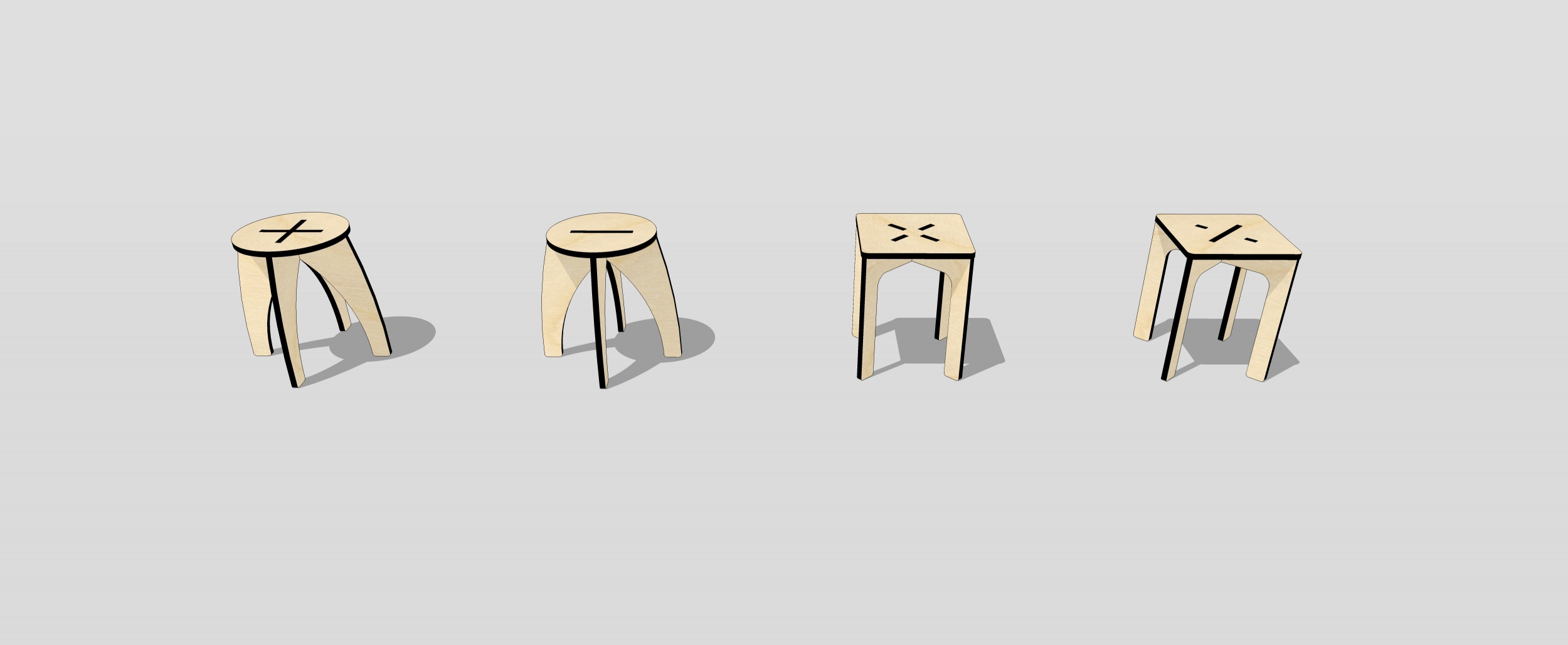 Specifications
Top: Plywood Finish
Legs: Plywood Finish with black paint on borders
Measurement
450 Series – 450(H)/350(L)/350(D)
300 Series – 300(H)/350(L)/350(D)
Arithmetic Stools
The Stool is one of the most common element found in a household or workplace. The technique of assembly is usually by connections through screws and nails, and/or tongue and groove method.
The Arithmetic Stools Series is a design derived from using Tongue and Groove method technique to achieve a arithmetic symbol on the face of the stool – adding a humour to the otherwise functional element.




What is TA.LE Objects?
TA.LE Object is a product line designed by TA.LE that strives to provide design solution (products) to improve our daily lives at home, at work and in public realm.
Our design solutions are ready-made to be implemented without much customization. These ready-made design are conceived through our years of experience in the design field, and our proposal to improve the quality of our daily lives.
 Why choose a ready-made design solution?
A ready-made design solution can be implemented numerous times, while a bespoke design solution is often only created for one customer. In choosing a ready-made design solution, the price of the product will be lower than a bespoke design solution.
If you are looking for a bespoke design solution, please let us know as we also provide this service.
Can I customize the size of the product to suit my house/workplace?
Our product line offers fixed design style which cannot be change. However most of the design are modular and can be extended or reduced in length. Sent us your ideal desired size of the chosen product to find out more details.
What is the estimated product delivery timeline (lead time)?
For product that doesn't require site measurement or customization, the lead time is 4-6 weeks.
For product that requires site measurement, ie wall storage solutions, the lead time may be up to 8 weeks.