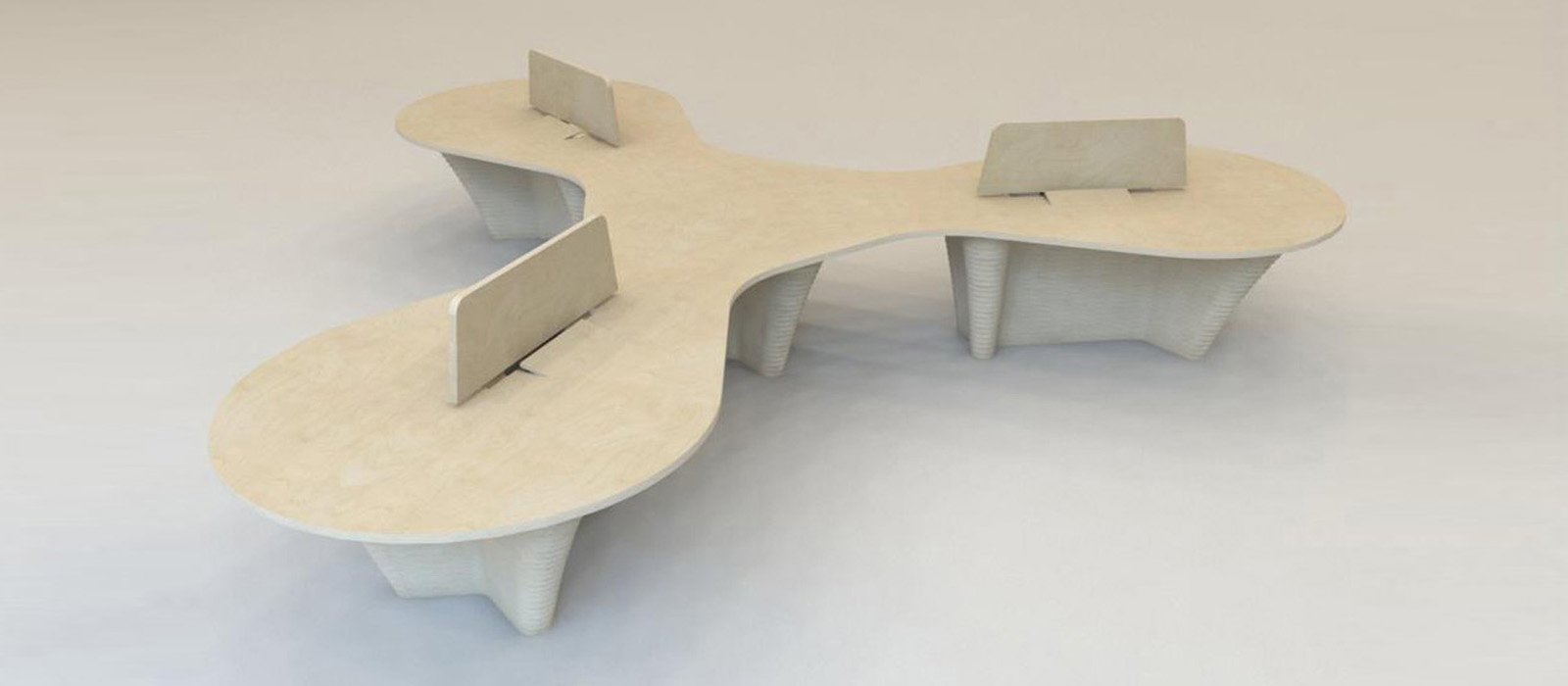 The Propeller – Contour Series
The Propeller - Contour Series
The design of this workstation is a solution to the current trend of working culture, where collaboration between employees takes up a majority of their time. The need to switch from working alone to discussion in teams of 2 to 6 is part of the daily routine. Conventional solutions of separate individual workstations and meeting tables does not fulfill this new requirements, and the result is a clutter of workstation and informal meeting tables within the open office.
With the integration of working zone and meeting zone within a workstation, employees are able to sit close together as a team of up to 6, and meet within their cluster effectively, thus improving the productivity of the work environment.
Specifications
Top: Plywood Finish
Bottom: Plywood Finish
Design Inspiration
The design of the Contour series takes inspiration from the marking of natural topography by man, where lines indicates the height of the natural terrain. The stepped terrain is inverted to becomes the base of the workstation.