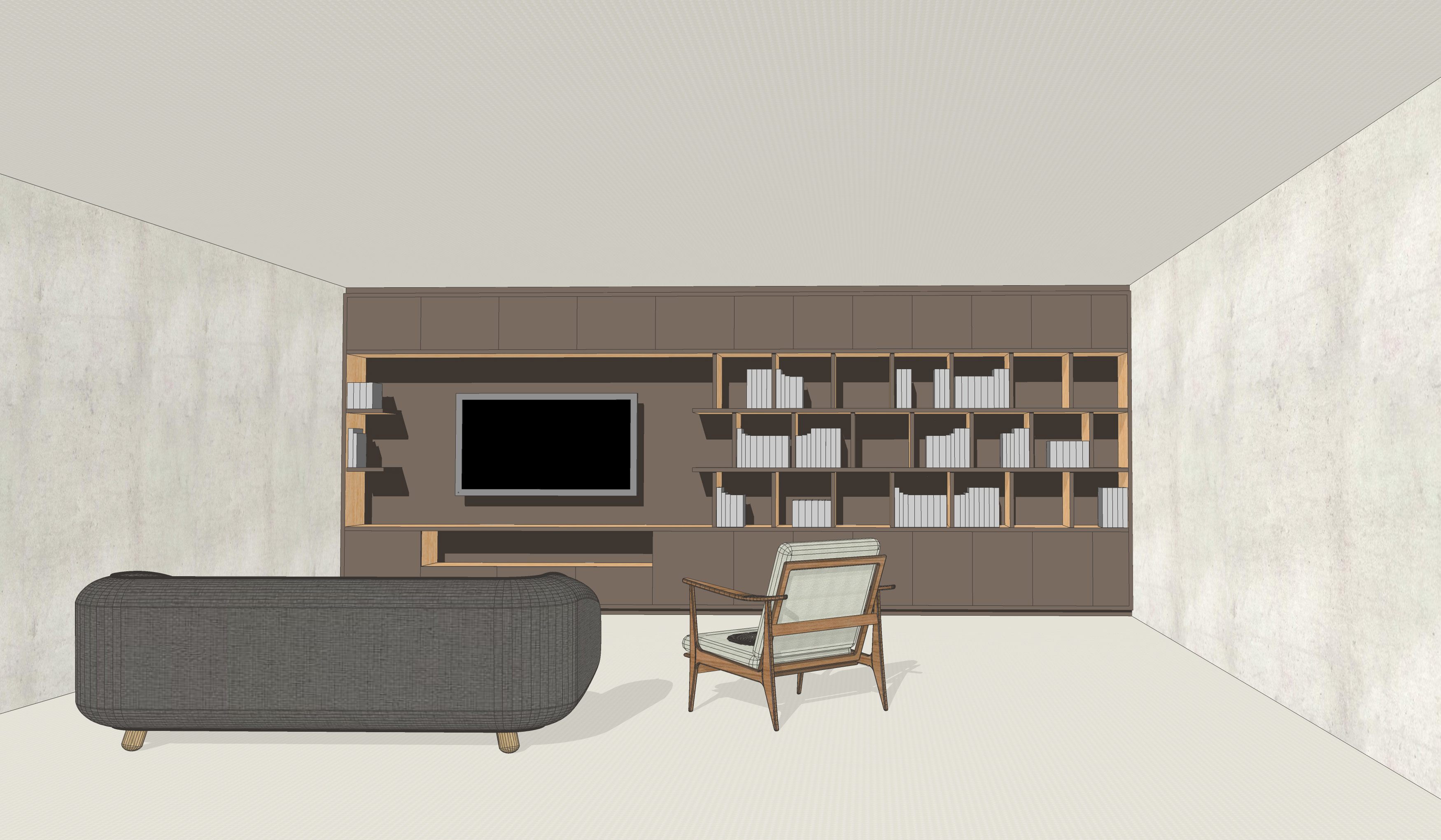 Wall Storage - STRETCHER
Looking for way to store your stuffs neatly away from view? Finding space to display your wonderful collection of books and beautiful artifacts? You need a wall storage bookshelves, that provides you enough storage space to keep away your unsightly stores and display shelves for books and artifacts.
A wall full of books is often the best way to create a calm ambiance, creating the perfect cozy feeling of a home setting. The design of a book shelves that combined with a TV console and lots of storage space is the perfect way solution!
'Stretcher' is a minimalist design that takes inspiration from the brick laying pattern to form a container for display items. A perfect feature piece for the living room and study room.
Specifications
Cabinets/ Open Shelves: Plywood with laminate (white/dark brown/wood) Finish
TV console: Plywood with laminate (white/dark brown/wood) Finish
Measurement
2500(H)/6000(L)/420(D)
What is TA.LE Objects?
TA.LE Object is a product line designed by TA.LE that strives to provide design solution (products) to improve our daily lives at home, at work and in public realm.
Our design solutions are ready-made to be implemented without much customization. These ready-made design are conceived through our years of experience in the design field, and our proposal to improve the quality of our daily lives.
 Why choose a ready-made design solution?
A ready-made design solution can be implemented numerous times, while a bespoke design solution is often only created for one customer. In choosing a ready-made design solution, the price of the product will be lower than a bespoke design solution.
If you are looking for a bespoke design solution, please let us know as we also provide this service.
Can I customize the size of the product to suit my house/workplace?
Our product line offers fixed design style which cannot be change. However most of the design are modular and can be extended or reduced in length. Sent us your ideal desired size of the chosen product to find out more details.
What is the estimated product delivery timeline (lead time)?
For product that doesn't require site measurement or customization, the lead time is 4-6 weeks.
For product that requires site measurement, ie wall storage solutions, the lead time may be up to 8 weeks.